¡Hola chispas de chocolate!
Do you like Mexican Food? As a little girl, I hated it! Even after we moved to Texas, the home of Tex-Mex cuisine, I still loathed tacos, fajitas, and guacamole. Don't get me started on jalapeños. And I don't think I'd eaten an enchilada in my entire life!
However, tastes change, and perhaps Texas is wearing off on me? Now I suddenly find myself craving such Mexican staples as tacos, guacamole, refried beans, salsa, or the following recipe: Tortilla Soup!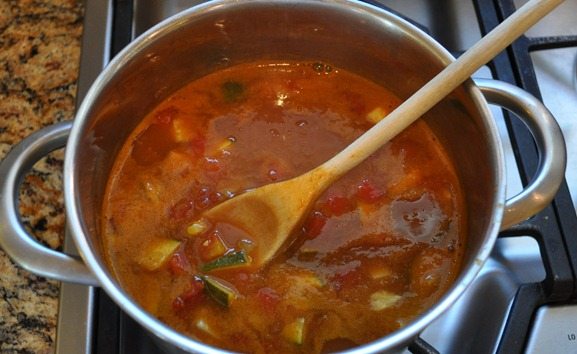 Mexican Hat Dance Soup
4 cups vegetable broth
1 can corn (unsweetened, but with salt), drained
1 can tomatoes with green chilies (or 1 can tomatoes + 1 small can green chilies)
1 packet taco seasoning
1 to 2 cups veggies (I like 2 cups raw zucchini. Or try frozen peas and carrots)
Optional: tortilla chips, vegan sour cream, beans
Put everything except optional beans and sour cream in a pot and bring to a boil. Then turn down to low and cook until the veggies are soft. (About an hour and a 1/2, if using zucchini.) You don't have to watch this as it cooks, so really it only takes about 3 minutes to make!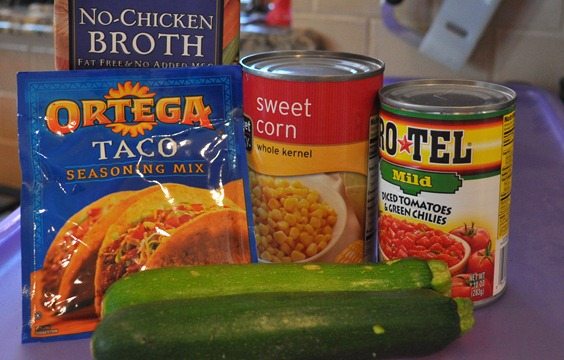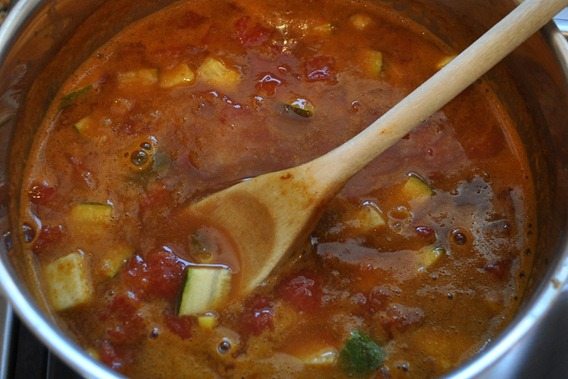 Obviously, seeing as it's tortilla soup, you're supposed to eat this with tortilla chips crushed on top. But I'd rather eat it alongside a warm, gooey English muffin.