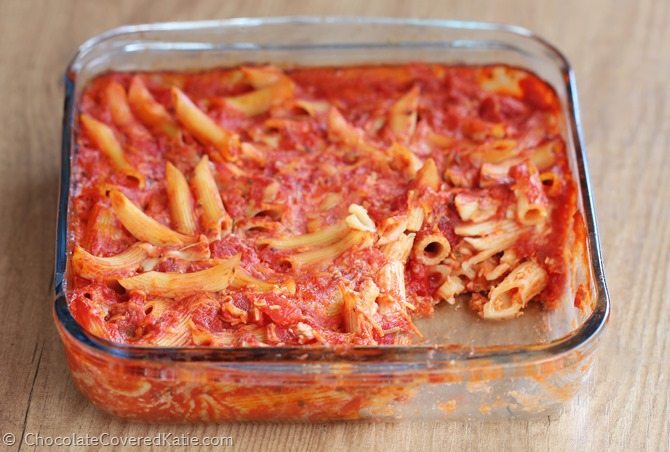 This is honestly one of the easiest meals I have ever made.
You can prepare the entire dish in under 5 minutes with just a few basic ingredients that might already be in your pantry. And cleanup is a breeze, which gives you more time for other things… such as deciding on a dessert to go with your easy-to-make dinner. (If you want to continue the "quick and easy" theme, I suggest going with my One Minute Chocolate Mug Cake.)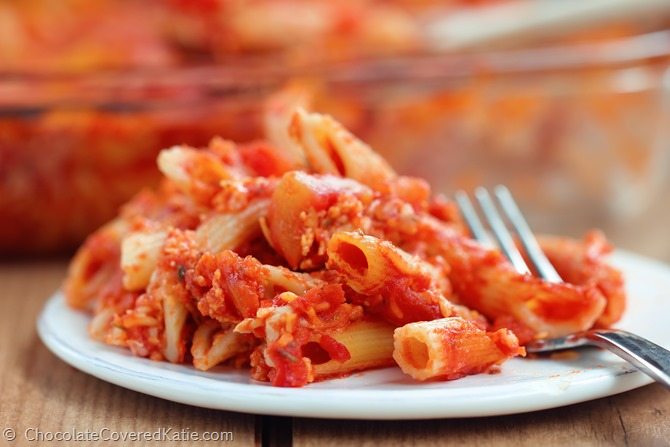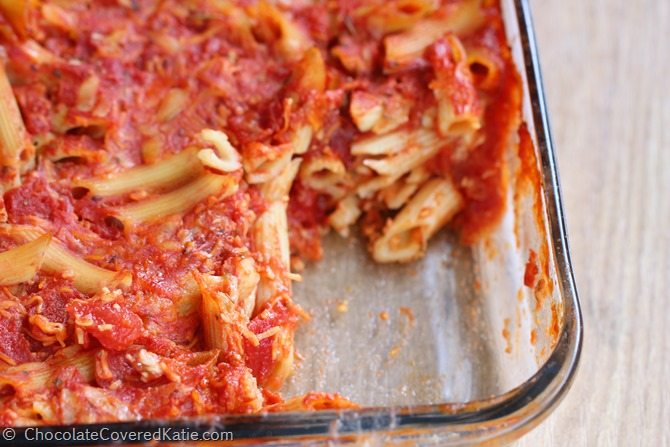 The recipe came about as one of those "clean out the pantry" creations.
True to my Italian heritage, I always keep a well-stocked supply of tomato products on hand; however, this supply sometimes becomes too well-stocked and threatens to expand past its designated shelf. (Yes, I have an entire shelf of tomato products… I also have one for chocolate… okay, two shelves for chocolate… or maybe three shelves for chocolate… who's counting?)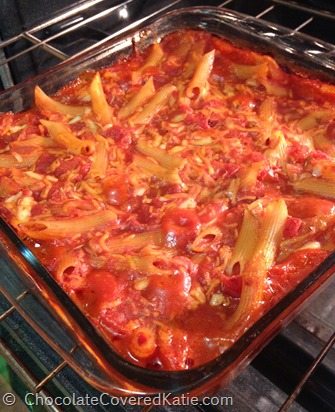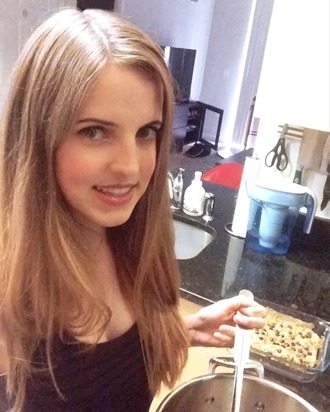 (And speaking of chocolate… those are Oil-Free Chocolate Chip Zucchini Bars in the background.)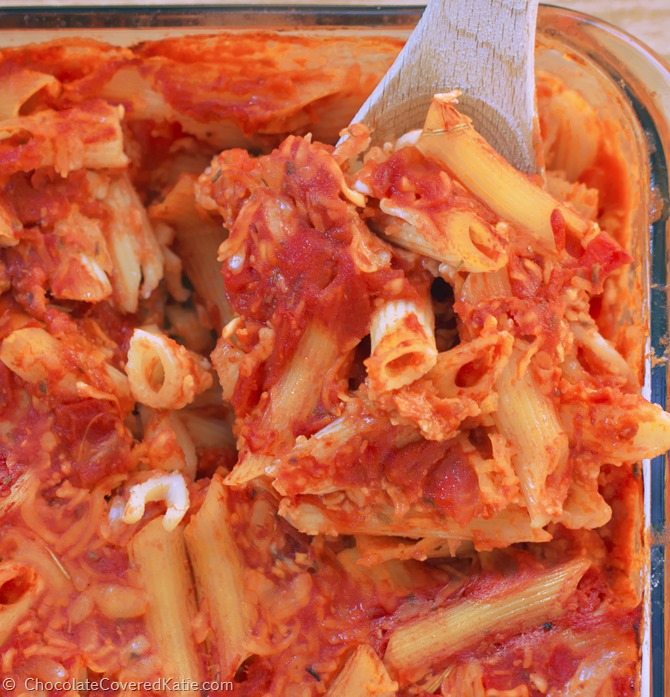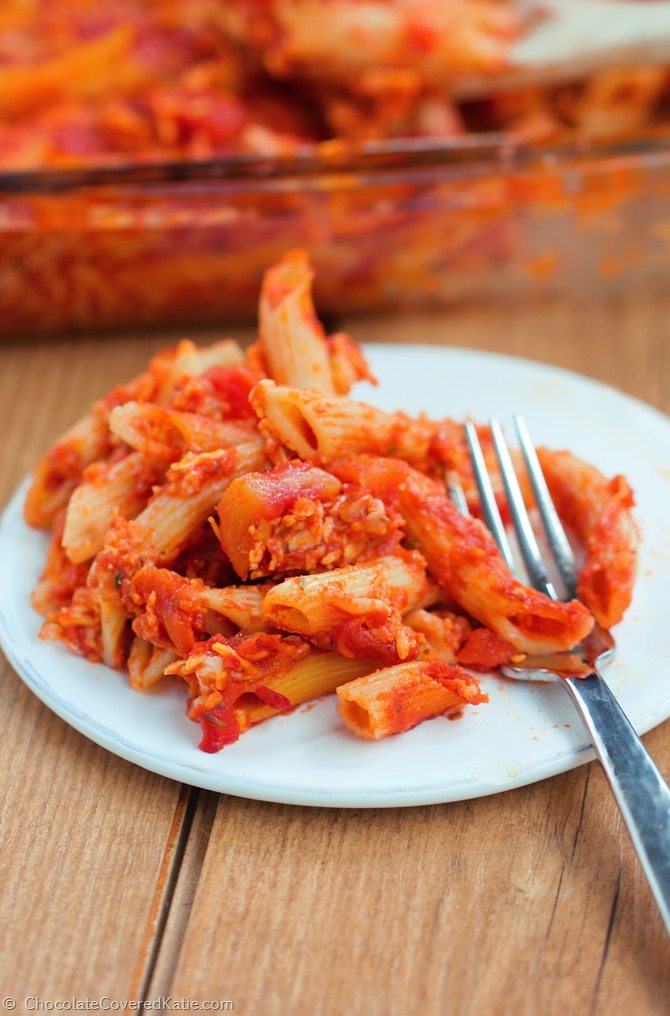 5 Minute Cheesy Baked Pasta Casserole
(serves 4-6)
6 oz penne (2 cups), whole-grain or gluten-free if desired
1 (14.5 oz) can tomato sauce
1 (14.5 oz) can diced tomatoes
1 tsp dried rosemary
1 1/2 tsp dried oregano
6-8 oz cheese shreds, such as Daiya (Substitution: Although I haven't personally tried this, a reader used 1/2 cup nutritional yeast in place of the cheese-type shreds and reported it as a success.)
optional: 3 tbsp parmesan (such as vegan Parma) or nutritional yeast
(If you want to save even more time, you can cook the pasta the day before.) Cook penne six minutes in salted boiling water. Drain fully, but do not rinse. Grease an 8-inch pan and preheat oven to 400 F. Add all ingredients to the drained penne, transfer to the prepared pan, and bake 30 minutes.
Link Of The Day: