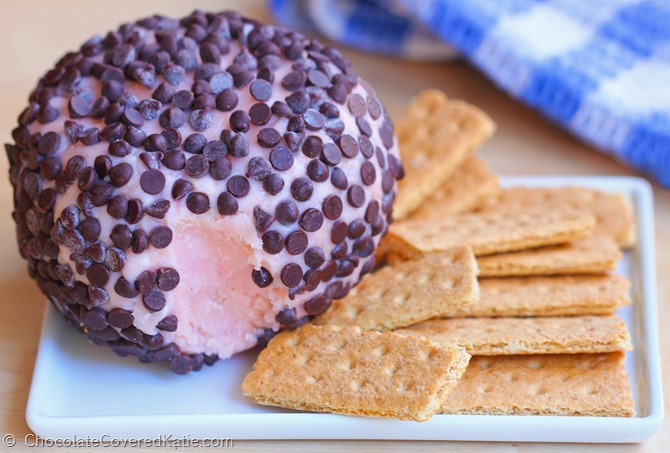 I was both very lucky and very unlucky during last year's Super Bowl.
The night started out well; I made brownies and a peanut butter chocolate chip cheesecake ball, and both fortunately survived the train commute to the party intact. I also won the grand prize of $83 in the Super Bowl square grid game (where everyone picks random squares, then numbers are filled in later to correlate with the score).
Money in one hand, empty dishes from the brownies and cheesecake ball in the other, I headed out the door. It wasn't until after midnight that I arrived home and realized my purse—keys included—was sitting back at my friend's apartment.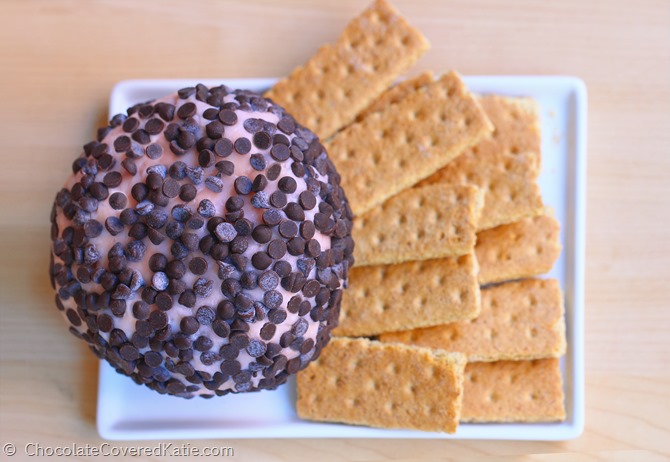 The peanut butter cheesecake ball and Chocolate Brownie Cheesecake Ball version I made a few months later were so popular with readers that I was excited to try out even more variations. My first experiment—a pumpkin version—unfortunately never set correctly. This strawberry cream cheese version fared much better.
It tastes like eating a slice of crustless strawberry cheesecake and is great for bringing to parties. Serve with graham crackers or fresh fruit, or layer it in between sliced bananas or apples.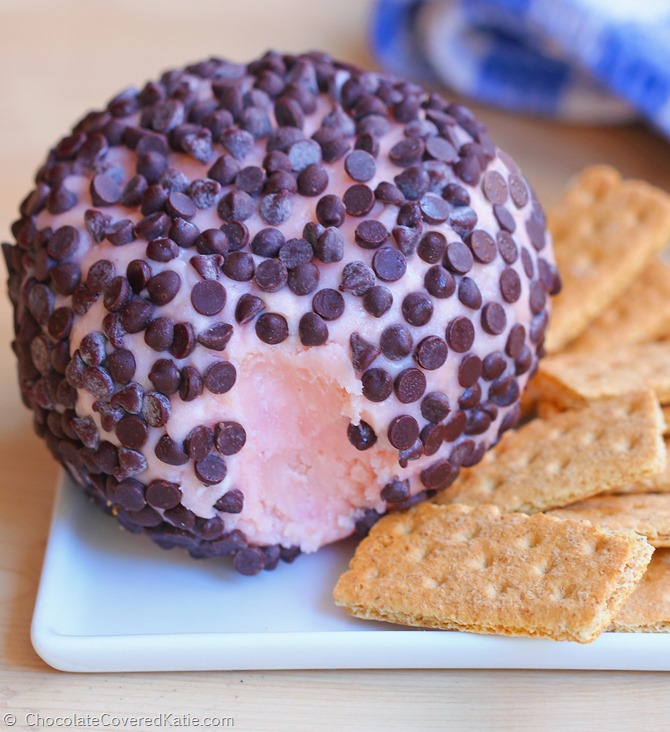 Strawberry Cheesecake Ball
Adapted from: Chocolate Chip Peanut Butter Cheesecake Ball
8 oz strawberry cream cheese, such as Daiya
1/4 cup melted coconut butter OR raw cashew butter (60g)
2 cups powdered sugar or Sugar-Free Powdered Sugar (300g)
1/2 tsp pure vanilla extract
optional 1/2 cup mini chocolate chips
Warm the cream cheese until it is very easy to stir. Make sure your coconut butter is warmed until easily stir-able as well. (In general, if you ever have trouble with coconut butter that just will not become smooth, simply add some melted coconut oil to the butter and stir until smooth.) Mix the cream cheese and coconut butter together then add the vanilla extract and 1/2 cup of the powdered sugar. It will seem very dry, but just keep stirring until all of the powdered sugar is absorbed. Then add another 1/2 cup powdered sugar, stir until absorbed, and repeat with the rest of the powdered sugar. Each time, it will seem dry at first but will eventually become a smooth batter again. Spoon the mixture onto a large sheet of plastic wrap, then bring up the sides of the wrap and twist very tightly. It doesn't need to look like a perfect ball yet. Freeze in the coldest part of your freezer 2-3 hours or until firm enough to mold into a ball shape and remove the plastic wrap without the ball falling apart. If using chocolate chips, place them in a large bowl and roll the ball around. Freeze until ready to serve, or refrigerate if serving the next day.
View Strawberry Cheese Ball Nutrition Facts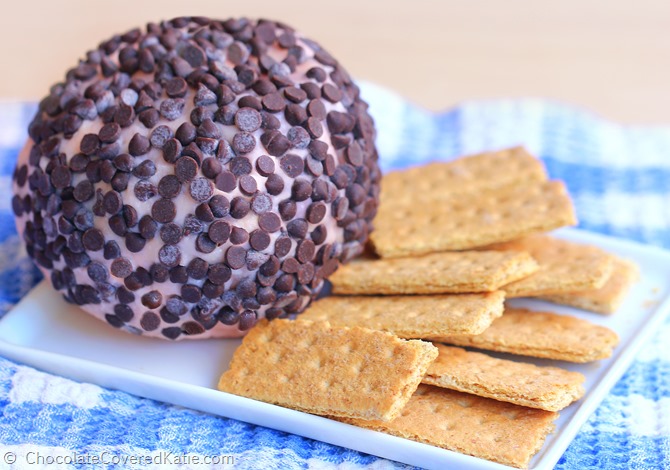 Question of the Day:
Have you ever locked yourself out of your car, house, or apartment? How were you able to get back in?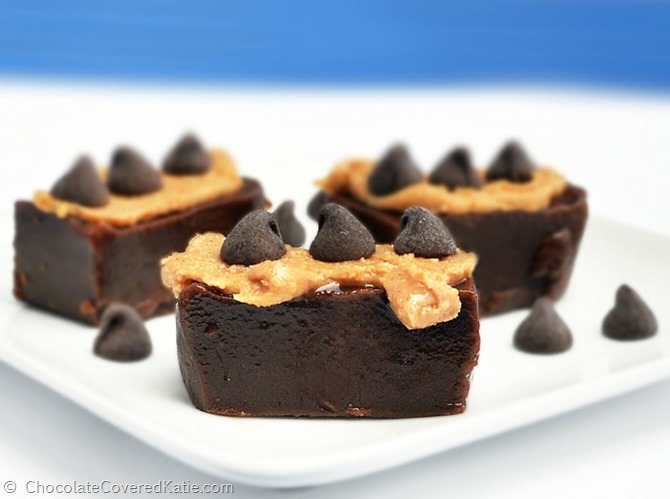 Link Of The Day: Healthy Chocolate Peanut Butter Fudge