Rich, fudgy, chocolate flourless brownie pie.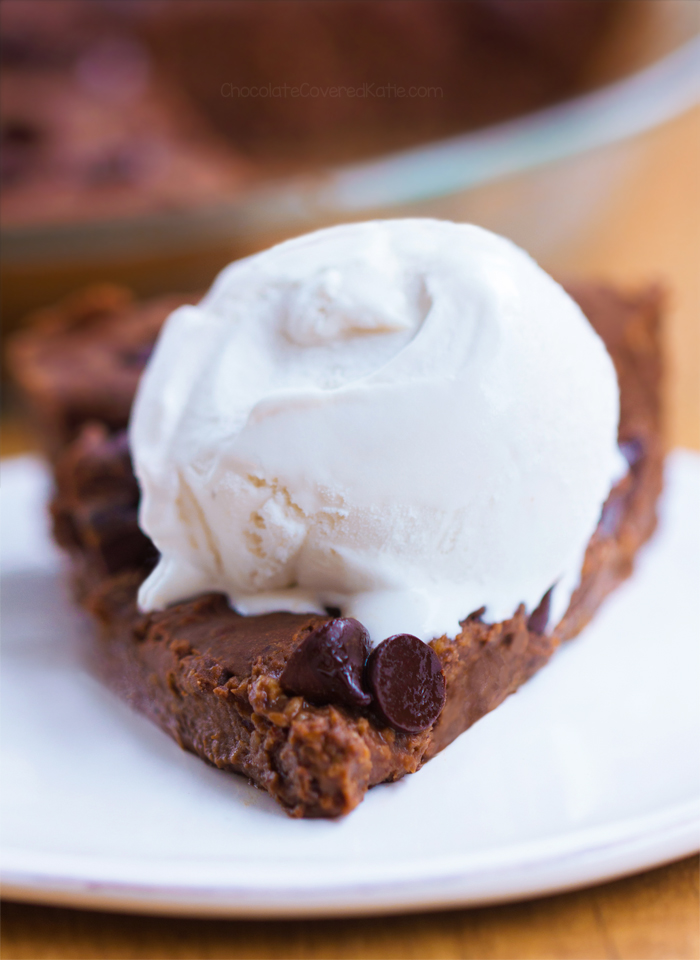 I've been working on this recipe for more than three years.
It was inspired by one of the most popular recipes on this website that I'd initially worried readers might not want to try after seeing the ingredients… which is really funny given the fact that the post has now been viewed over 2 million times and the recipe was featured on the ABC 5 O'Clock News.
This chocolate brownie version has everything that made the original so fantastic: protein, fiber, NO flour, and less than 250 calories per rich and luxurious serving.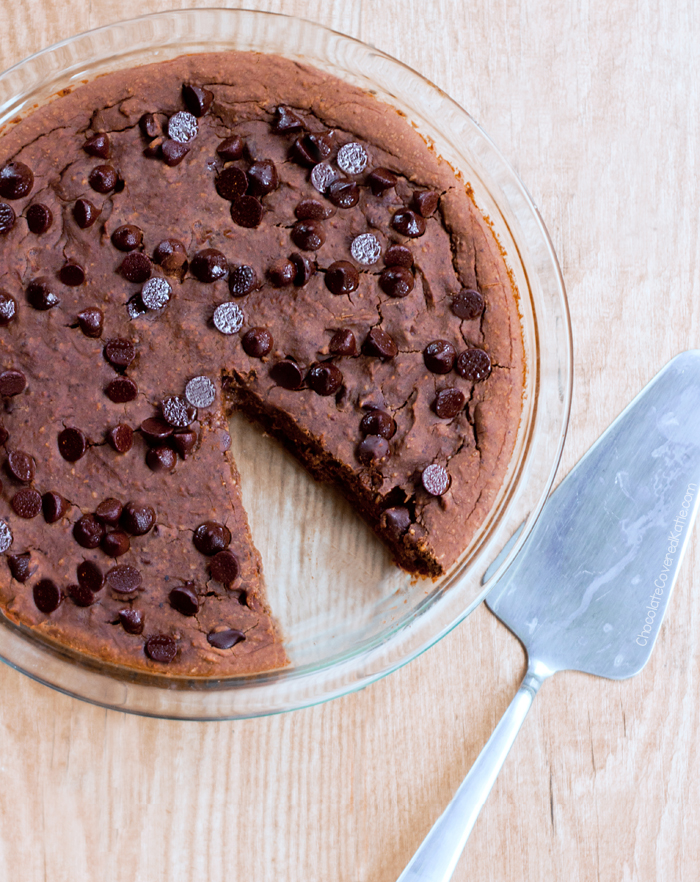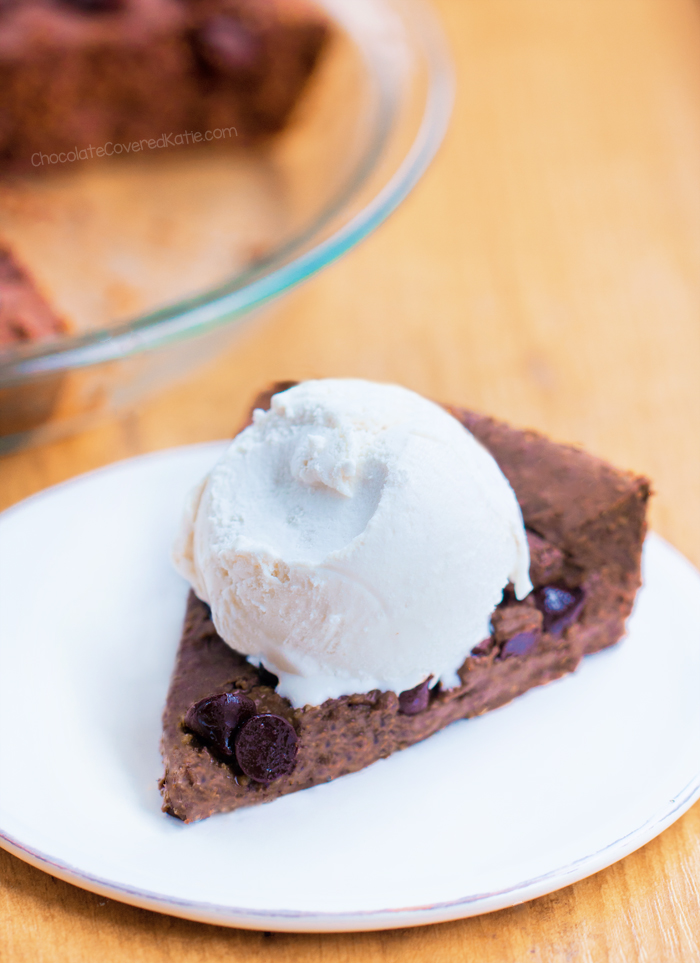 After at least seven trials to get the recipe just right, this final result is a combination of both my Black Bean Brownies recipe and the Deep Dish Cookie Pie.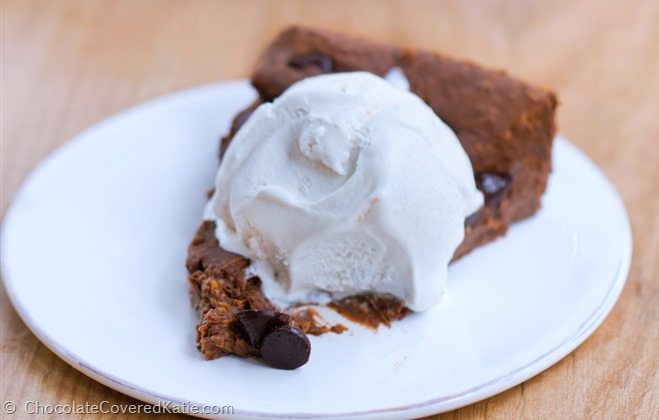 Just like the two recipes mentioned above, this recipe got the seal of approval even from junk-food eaters who think bacon is a food group and claim to hate healthy food in any form.
Hope you love it too!

If you can, I highly recommend serving the pie with my homemade Coconut Ice Cream Recipe.

Flourless Brownie Pie
2 15-oz cans black beans, or 3 cups cooked
1/3 cup cocoa powder
1 cup quick oats
1/2 tsp salt
3/4 cup pure maple syrup, honey, or agave
1/8 tsp uncut stevia OR 1/4 cup sugar (or omit and increase maple syrup to 1 cup)
1/3 cup oil (60g), or 1/2 cup nut butter of choice
1 tbsp milk of choice
1 tbsp pure vanilla extract
1 tsp baking powder
2/3 to 1 cup chocolate chips, divided (Not optional. Omit at your own risk.)
optional: more chips, for presentation
Grease a 9-inch pan, set aside, and preheat oven to 350 F. Drain and rinse the beans very well. In a high-quality food processor, process all ingredients except half of the chocolate chips for a few minutes, scraping down the sides occasionally, until completely smooth. (Use a blender or vitamix at your own risk, as the taste/texture will be much improved in a food processor such as a Cuisinart.) Stop the processor, stir in the remaining chocolate chips, and transfer the batter to the prepared pan, making sure to get out every last bit of batter. Smooth down. If desired, press in some extra chocolate chips on the top of the pie. Bake 20 minutes for a gooey version—it will firm up considerably overnight in the fridge, and the taste will be ten times more delicious the next day, so it's highly recommended you do not even taste this pie until the next day. The gooey version will be a little hard to cut but really soft and delicious. Or bake longer for a firmer (cake-ier) pie. Store leftovers in the fridge for 3-4 days.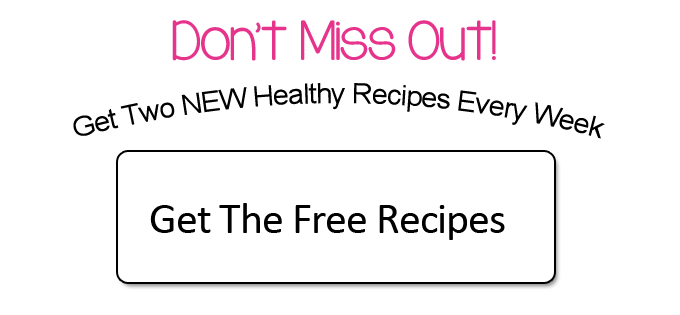 Recipe Of The Day: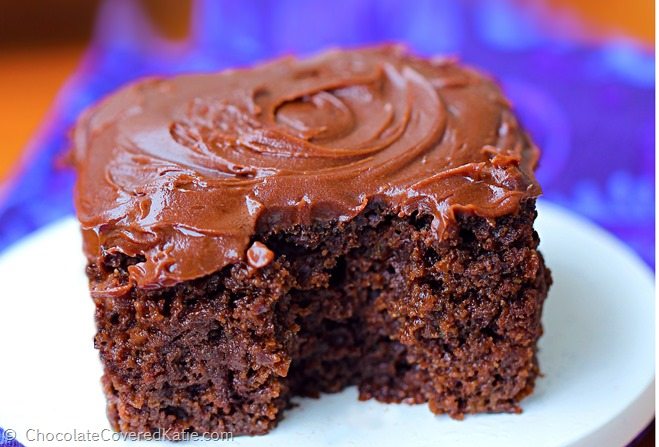 Easy and healthy chocolate cake recipe with no oil, it is my go-to chocolate cake recipe for everything!