There I was, extolling the amazingness that is oatmeal, when my friend interrupted me with this bombshell: "I don't like oatmeal."
First thought to run through my head: "I can't be friends with you anymore."
Kidding! But I did decide that dear friend's mind needed changing.  And thus the challenge began.
-Me: Well what kinds of things do you like?  In other words, what is your absolute favorite food?
-Friend: Hmmm, probably pizza.
Uh-oh; this was going to be tougher than I thought.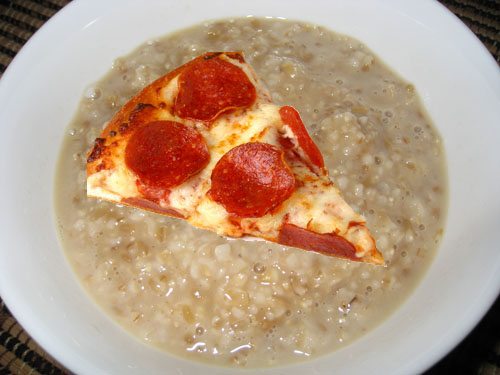 Let's backtrack, shall we?
-Me: What is your absolute favorite dessert food?
-Friend: Warm chocolate chip cookies, straight from the oven.
Now, that I can work with.  *Heads to the secret Oatmeal Lair*   In my next post, I shall reveal the results ;).