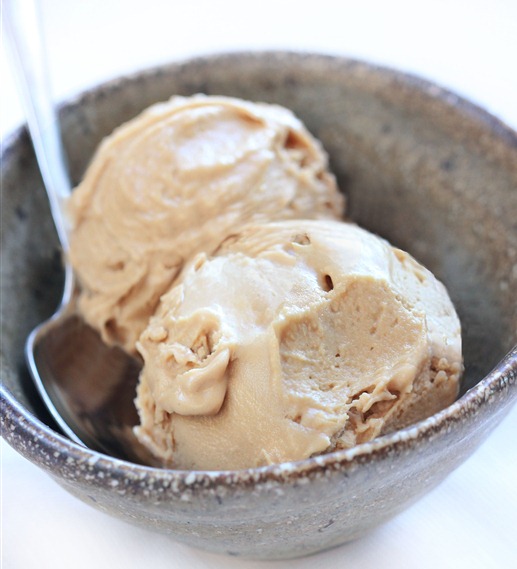 Icemageddon
On Thursday afternoon when I called my mom back in Texas, she said the state was about to get hit with a massive ice storm (nicknamed icemageddon in the news) and that Texans were going completely crazy—rushing the stores like it was Black Friday all over again, stockpiling food and waters and blankets and turtlenecks.
As I looked down at my car dashboard that read 70 degrees here in the northeast, it was hard for me to comprehend. My air conditioning was on, and I was wearing short sleeves.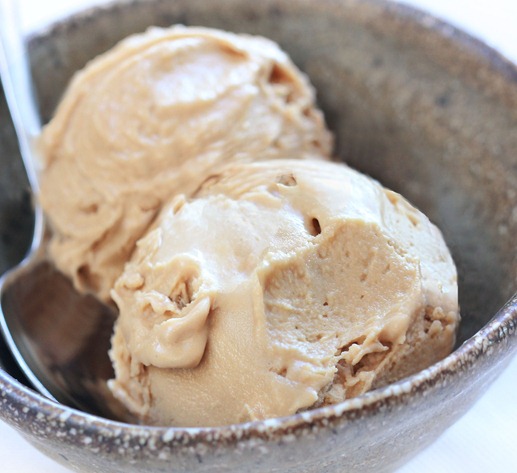 In honor of Texas' icemageddon, I give to you a seasonal version of my basic ice cream recipe: Gingerbread Ice Cream. This healthy ice cream recipe is rich, smooth, and insanely creamy; and the sweet gingerbread flavor offers a great way to get you into the holiday spirit. Turn on Elf or The Santa Clause (two of my favorite Christmas movies), and serve yourself a big bowl of ice cream.
Best eaten in front of a warm fire, snuggled up in a blanket.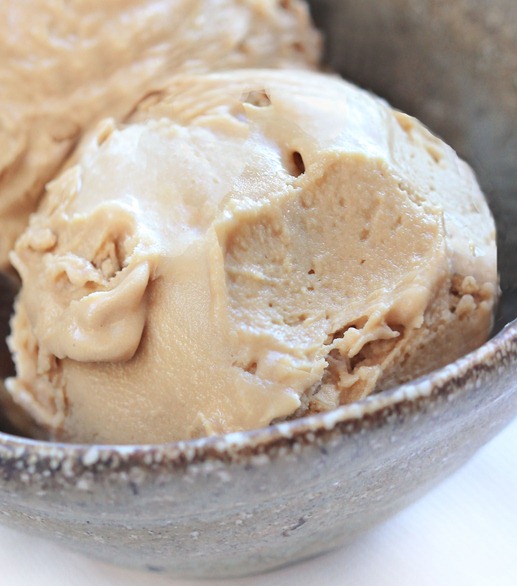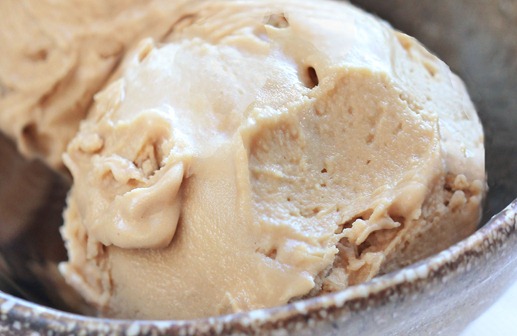 Gingerbread Ice Cream
1 cup raw cashews or macadamia halves (120g)
1 1/3 cups milk of choice (320g)
3 1/2 tbsp blackstrap or regular molasses (50g)
1/4 tsp ground ginger
scant 1/4 tsp salt
just over 1/16 tsp pure stevia, or 3 extra tbsp sugar of choice
2 tsp pure vanilla extract
In a bowl, comletely cover the nuts with water and let sit 5-8 hours. Drain, then pat dry very well with a towel. Combine all ingredients in a blender, blending until all cashew bits have disappeared and the mixture is completely smooth. If you own a Vita-Mix: Pour the blended mixture into two ice-cube trays and freeze until solid. Once they are frozen, pop the ice cubes into your Vita-Mix by pushing a knife down one side of each section. Blend on high, using the tamper until completely smooth with a soft-serve texture. Scoop the ice cream into individual bowls using an ice-cream scoop for authentic presentation. Eat immediately or freeze up to an hour for the perfect ice-cream texture and consistency. The best texture is achieved with a Vita-Mix, but you can still get a pretty good result with an ice cream maker. (If you don't have an ice cream maker either, you can still turn the blended mixture into popsicles! Also: a reader did have success with a food processor by thawing the ice cubes a little extra before blending, and it turned out like soft-serve.) For the ice-cream-maker method: Pour blended mixture into a large container and freeze 30 minutes or refrigerate 6 or more hours. Pour chilled mixture into the ice cream maker and follow manufacturer's instructions. Once a smooth texture is reached, scoop into individual bowls using an ice-cream scoop for authentic presentation. Eat immediately or freeze up to an hour for a firmer texture.
Any of the following milks works in the ice cream recipe: Silk Almondmilk, homemade cashew cream, canned full-fat coconut milk, Earth Balance soymilk, Alpro soy cream… I'm sure many others will work; I just haven't tried them all. (It's probably best to use a milk that contains some fat.) Due to the lack of preservatives and stabilizers in this ice cream, it tastes best on the day it's made. However you can freeze for up to a month: it's best to portion the ice cream into individual bowls before freezing. Then remove a bowl from the freezer 20-30 minutes before eating and it will thaw back into smooth ice cream.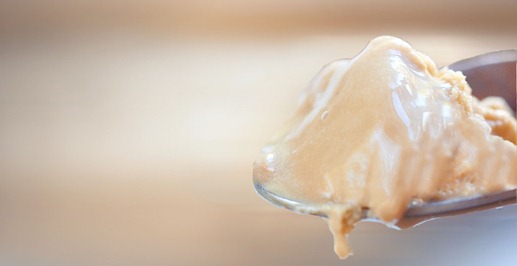 Question of the Day:
Have you experienced any crazy winter weather yet this year?
Have you gotten any snow days off from work or school yet? Do you like snow days, or would you prefer to just keep the days off later in the spring?
Link of the Day: Crockpot Oatmeal