The perfect healthy gingerbread recipe that does not taste even the slightest bit healthy!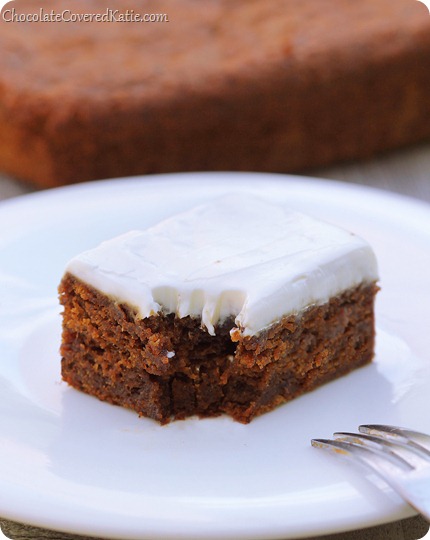 This healthy gingerbread has three secret ingredients.
The cake turns out soft and incredibly moist, with the same deeply rich flavor as traditional gingerbread laden with eggs and butter and sugar…
Yet this is probably the healthiest gingerbread recipe you'll ever eat!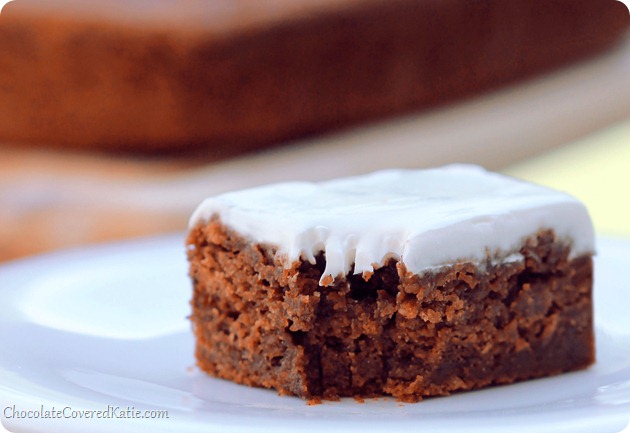 It is especially delicious with Healthy Cream Cheese Frosting on top.
The Secret Ingredients:
The gingerbread recipe is sweetened with blackstrap molasses – a sweetener that is actually good for you! Unlike regular white sugar, blackstrap molasses is a great source of calcium and iron (20% RDA of each in just one tablespoon!), copper, manganese, magnesium, and potassium.
The recipe also employs Omega-3-rich flaxmeal instead of eggs, allowing this gingerbread to be completely cholesterol-free.
And the final secret healthy ingredient in this gingerbread recipe is…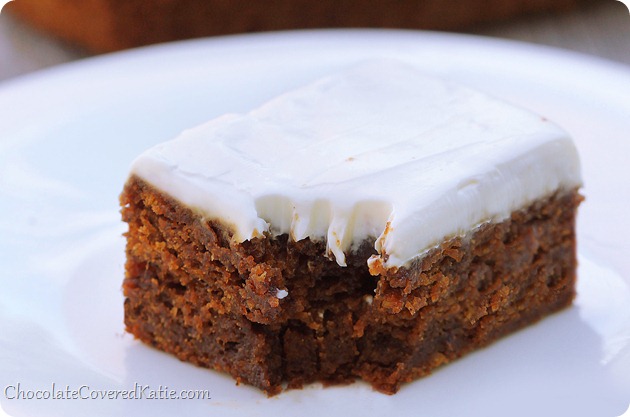 Carrot Juice.
Did you see that one coming?!
I added the carrot juice in a spell of creativity, believing the sweet and earthy flavor of the carrots would complement both the cinnamon and molasses in the gingerbread.
The carrot juice also adds moisture to the recipe, which keeps the fat content low without sacrificing richness.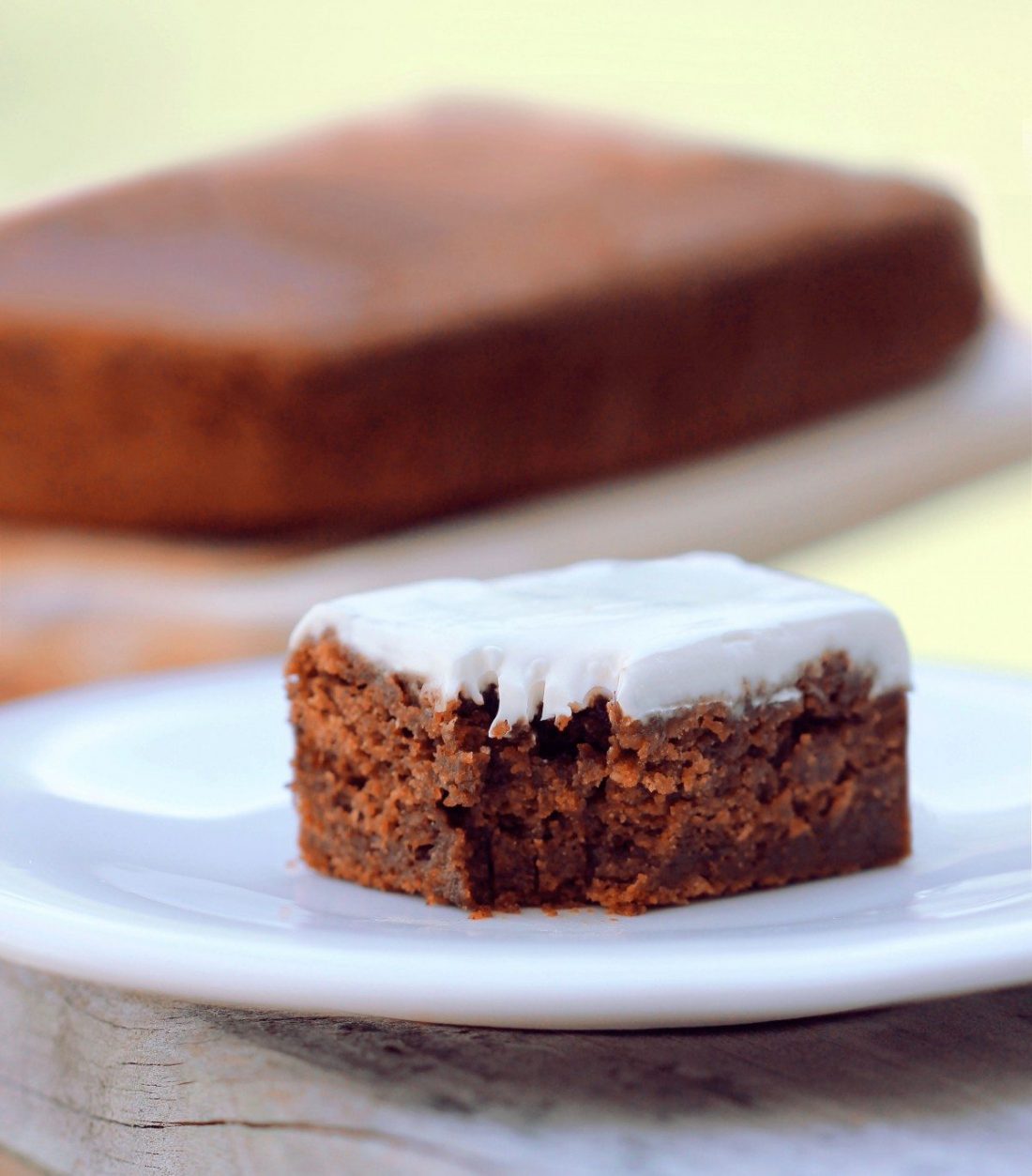 Healthy Gingerbread Recipe
Healthy Gingerbread Recipe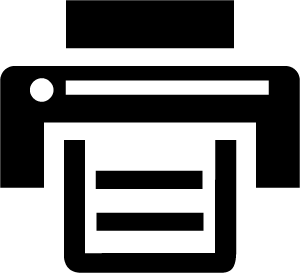 Print This Recipe
[mrp_rating_result show_count="false" show_rich_snippets="false"]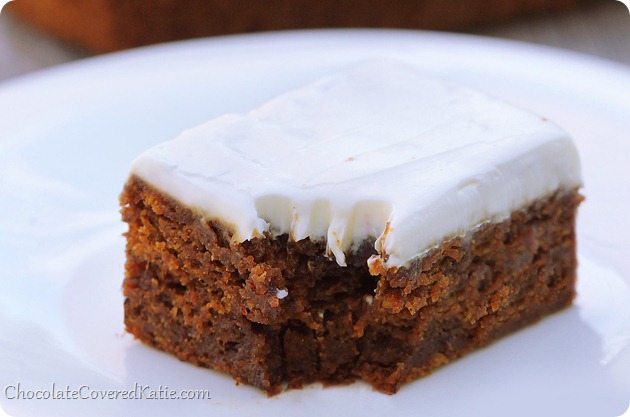 Ingredients
2/3 cup milk of choice
1/4 cup molasses (blackstrap or regular) (50g)
1/4 cup liquid sweetener, such as pure maple syrup (60g)
1/3 cup carrot juice (80g)
1 tbsp white or apple cider vinegar (15g)
2 tbsp vegetable or melted coconut oil (20g)
2 tbsp ground flaxmeal (12g) (or 2 tsp energ)
1 cup ww pastry, white, spelt or bob's gf flour (120g)
1 tsp baking soda
1/4 tsp salt
1 1/2 tsp each powdered ginger and cinnamon
1/2 tsp allspice
1/4 cup xylitol or brown sugar (45g)
1/2 cup raisins, optional
Instructions
Gingerbread Recipe: Preheat oven to 400 F and grease an 8×8 pan. In a large measuring bowl, whisk together the first seven ingredients (all liquid ingredients and the flax). Let sit at least 5 minutes. In a separate measuring bowl, stir together all remaining ingredients. Pour wet into dry, and stir until just evenly combined. Do not overmix. Pour into the pan and bake 25 minutes, then remove from the oven and let sit another 20 minutes to cool and achieve the correct texture. If desired, frost with my homemade cream cheese icing recipe linked below the second photo in this post.
Link Of The Day: