We elves try to stick to the four main food groups.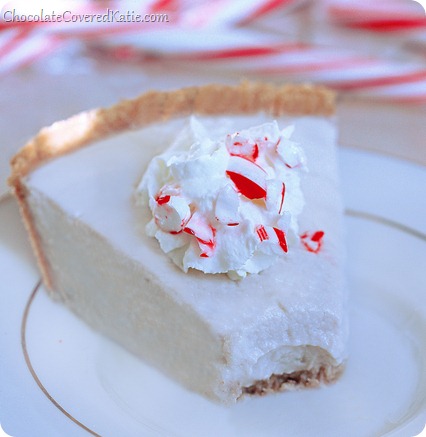 Candy.
Candy canes.
Candy corns…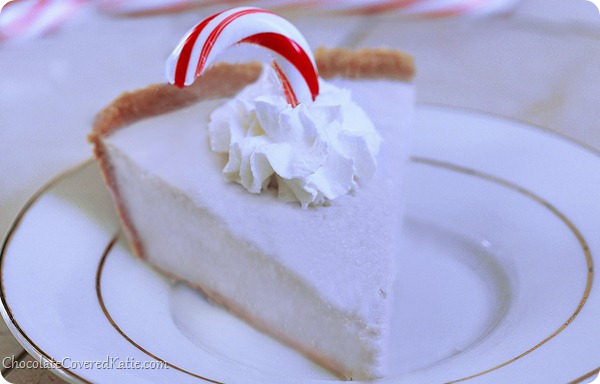 And syrup!
Representing three of Buddy the Elf's four main food groups hopefully means this pudding pie would earn Will Ferrell's stamp of approval.
You did it! Congratulations! World's best cup of coffee pudding pie! Great job, everybody! It's great to be here.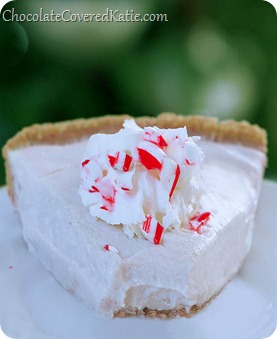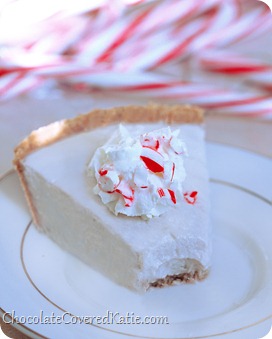 And… if you've never seen the movie Elf, I've probably just gone and totally confused you now.
Sorry. 🙁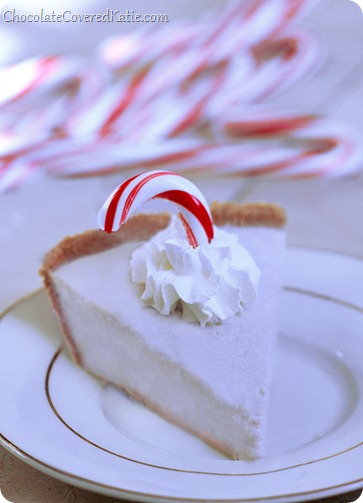 Candy Cane Pudding Pie
2/3 cup milk of choice
1/4 cup plus 1 tbsp pure maple syrup
1 tbsp pure vanilla extract
3/4 tsp pure peppermint extract
1 cup cream cheese spread – both Daiya and Tofutti work
1 1/2 packed cups MoriNu Tofu (180g) OR 1 cup coconut butter
If using tofu, add 3 tbsp vegetable or melted coconut oil (30g)
pinch pure stevia or 6 tbsp sugar of choice (Or more maple syrup and decrease milk by 1/3 cup)
Blend all ingredients until a completely smooth consistency is reached. Pour into a prepared 9-inch crust (either store-bought or my healthy pie crust recipe). Leave the pie uncovered, or cover very loosely, and refrigerate overnight. The pudding pie will firm up as it sits.
View Pudding Pie Nutrition Facts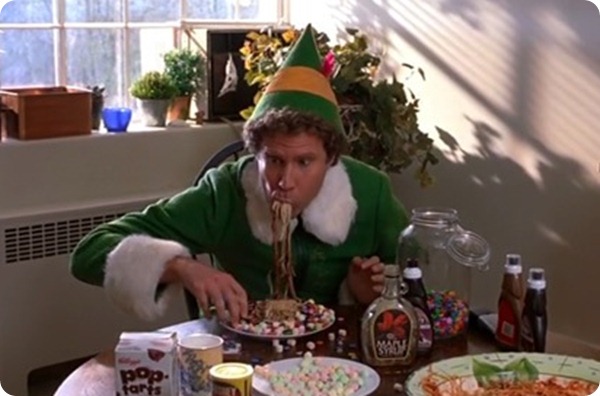 Question of the Day:
What are your favorite holiday movies?
Apparently I have terrible taste in Christmas movies. Two of my all-time favorites (Elf and The Santa Clause) were panned by critics when they first came out. Other favorites include It's a Wonderful Life, White Christmas, Love, Actually, and Home Alone. Really, I just like all Christmas movies.
Link Of The Day: