Vegan Healthy Corn Casserole – just as delicious as traditional corn casserole, but without the cream, lard, and day's-worth of saturated fat!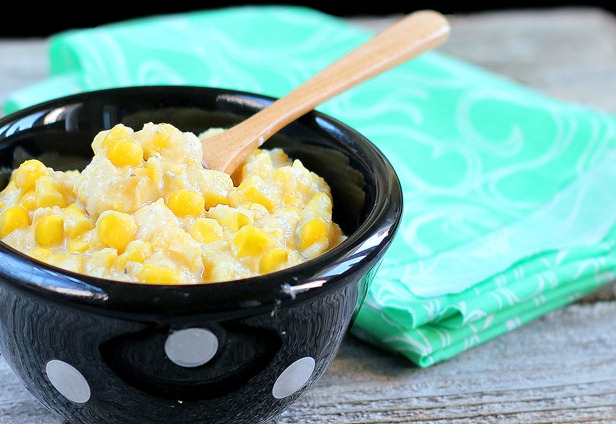 Many years ago, at a 4th of July barbecue, a neighbor brought a dish called "Aunt Linda's Corn Casserole," and everyone went crazy for it. As it turned out, there was a reason we loved the recipe so much: How can a recipe not taste good when it basically consists of eggs, sugar, corn muffin mix, and a whole lot of butter? The challenge is making a recipe taste good without these ingredients!
A few weeks ago, while going through old papers, I came across a scribbled sheet with "Aunt Linda's Corn Casserole" and decided it had been much too long since I'd eaten that deliciously deconstructed cornbread mess.
To make the homemade vegan corn casserole recipe healthier, I pretty much changed every single ingredient until it looked nothing like the original… but incredibly, this healthy corn casserole tastes just as good!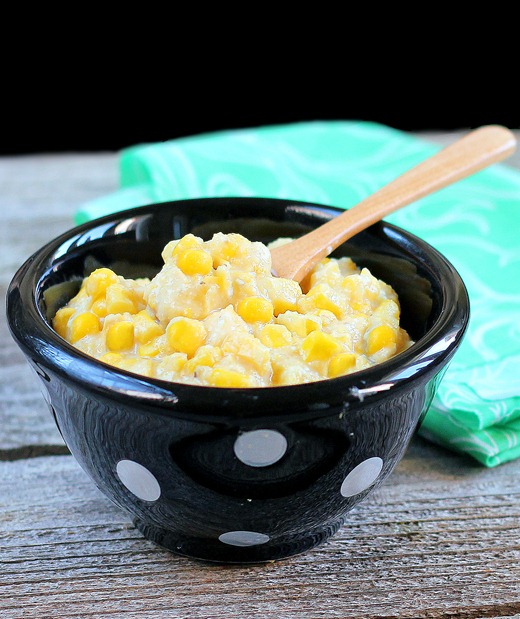 Vegan Healthy Corn Casserole
(gluten-free!)
1/2 cup fine cornmeal (85g) (whole-grain or regular)
1/2 cup vegetable broth
1 cup milk of choice
1/4 tsp salt
Sweetener of choice – Amount will depend on your tastes, as well as the types of milk and yogurt you're using. Use your favorite sweetener: maple syrup, stevia, agave, sugar, etc.
2 1/2 cups fresh, frozen, or canned corn (drained if canned) (300g)
2/3 cup silken-firm tofu (Mori-Nu brand) (160g) or yogurt of choice (such as Wholesoy)
optional: 2 tbsp coconut oil or Earth Balance, for a buttery flavor
In a medium pot, combine first 4 ingredients (and corn, if using raw) and heat on low-medium. Whisk periodically to prevent lumps. When desired thickness is reached, add all other ingredients and stir to combine, then take off the heat immediately. (If using Mori-Nu silken-firm tofu, blend it with 3 tbsp water before adding to the other ingredients.) I didn't bake, since this is a summer casserole. But if you don't happen to live in an area with scorching summers, feel free to experiment with baking the dish.
View Vegan Corn Casserole Nutrition Facts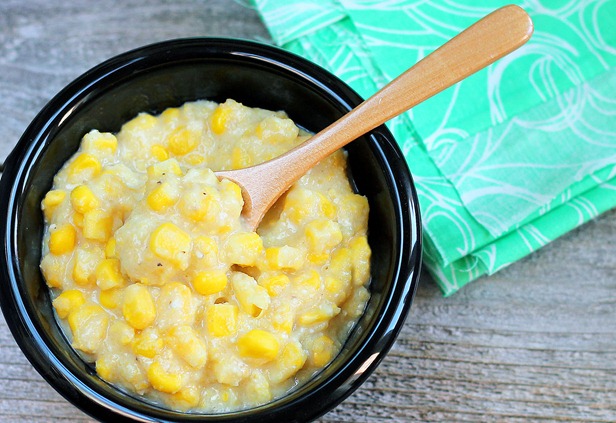 Did you know that corn isn't really a vegetable?
Technically, it's a grain. But we eat corn like a vegetable, and it has ten times more Vitamin A than other grains, so we call it a vegetable. The USDA still considers sweet corn (not cornmeal) to count towards your 5-a-day fruits and veggie servings.
Link Of The Day: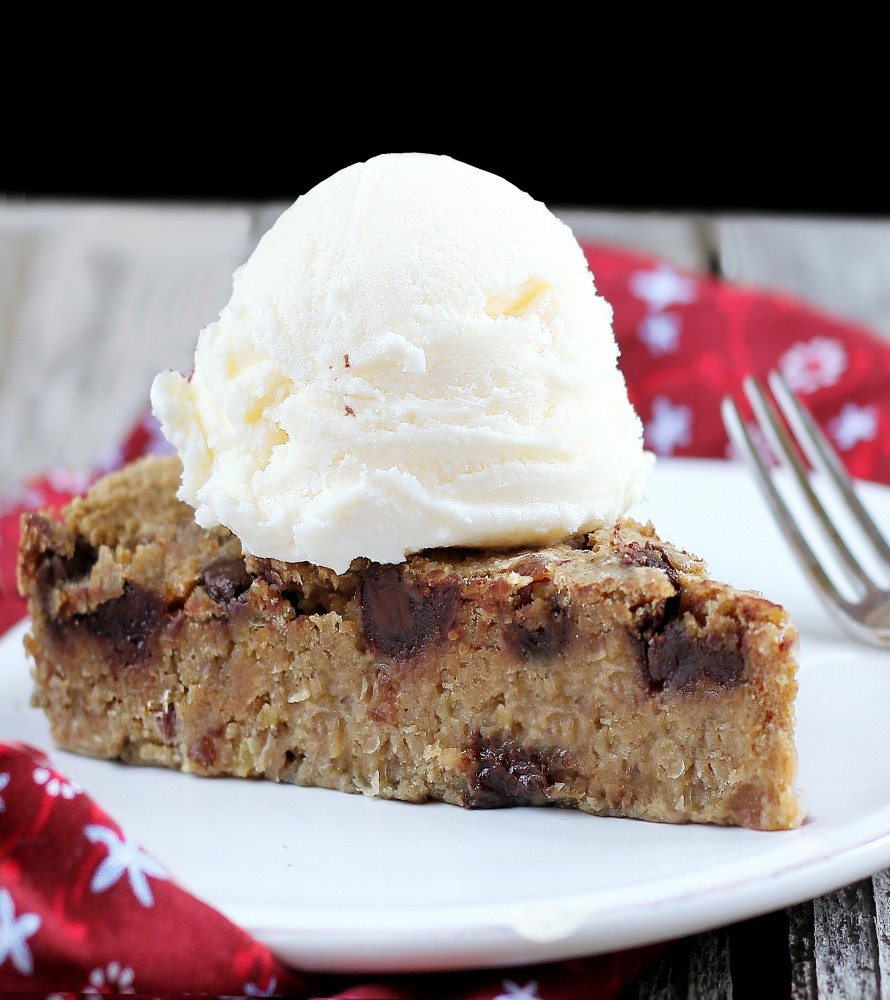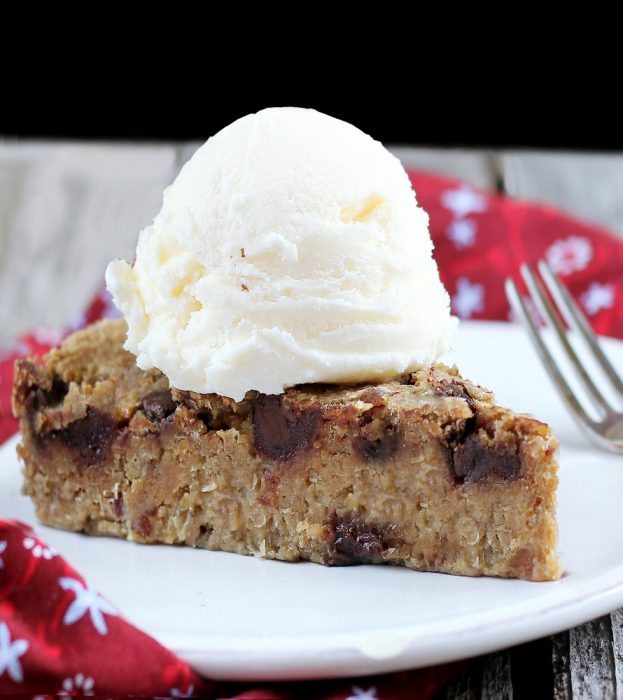 Chocolate Chip Cookie Pie… Without Sugar!