Such a creative post title.
Not.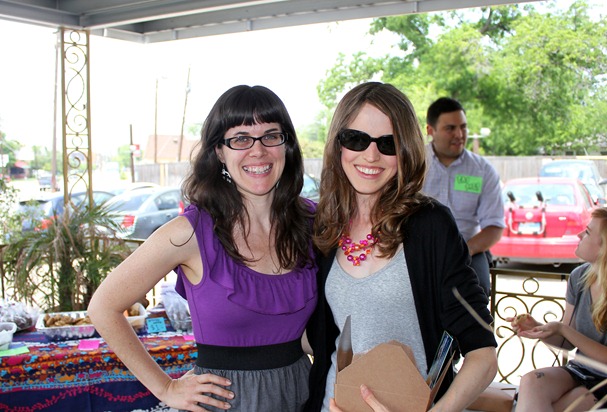 The most exciting part of Saturday's vegan bake sale wasn't the food.
It was getting to finally meet my friend, Christy, in person. (She's the author of the fabulous vegan cookbook, Blissful Bites, and 23 of her recipes are also in the new Skinny B*tch cookbook… so basically, I felt like I met a celebrity :).) I was also lucky enough to meet Jade, the incredible girl who organized the entire bake sale!
Christy and I talked for so long that I almost forgot to scope out the vegan baked goods.
Almost, but not quite.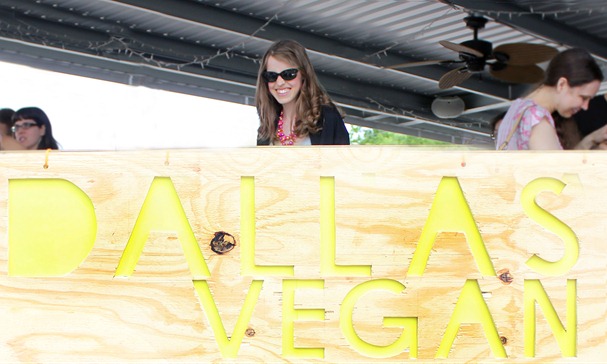 See my huge smile?
Since it was a good cause, and since I'm lousy at making decisions, I went crazy and bought lots of baked goods. Let's see if I can remember them all… Rocky road cake ball, sweet potato empanada, mini doughnut, cinnamon-sugar doughnut, blueberry muffin, lemon coffeecake muffin, chocolate-pb cookie, banana bread, cinnamon roll, and ginger-spice cookie: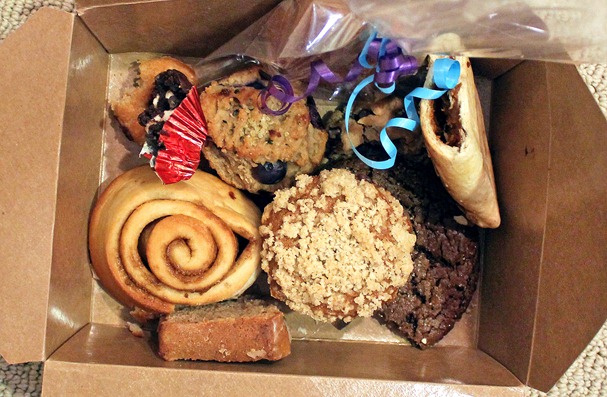 My friend Amy invited a few girls over after work, so I brought the box along and we had fun tasting everything. Some of the treats were delicious; others were just ok. The ginger-spice cookie was absolutely awesome… and I don't normally even like spice cookies!
I do have a recipe for Raw Gingerbread Men.
But I want to try making soft cookies like the one above (it's hiding under the muffin and the empanada). If the baker of that cookie happens to be reading this post, please accept my thanks for money well spent.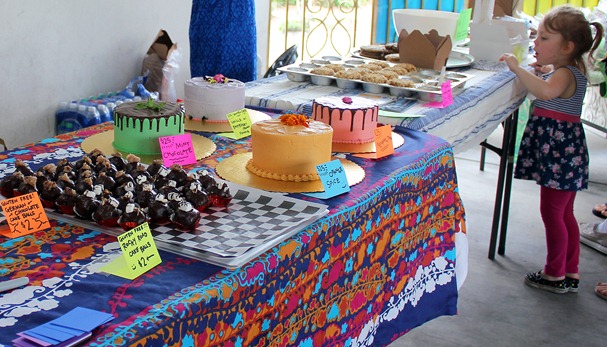 Above, gorgeous cakes from Spiral Diner, and a cute little shopper!
Question of the Day:
Have you met any of your online friends in person?
If you want to laugh, be sure to check out this very old post.
It's a post of my first-ever blogger meetup! 🙂