Vita-Mix Giveaway Update:
I don't think there's a person left who hasn't entered, considering the 16,000 comments on the post.
However, the company asked that I keep the giveaway up for a month, and therefore you still have time to enter. When it ends, I'll be sure to announce it in a future post so you don't have to worry about constantly clicking back for an update.
Memorial Day Highlights:
Bring chocolate to parties and you will always have friends.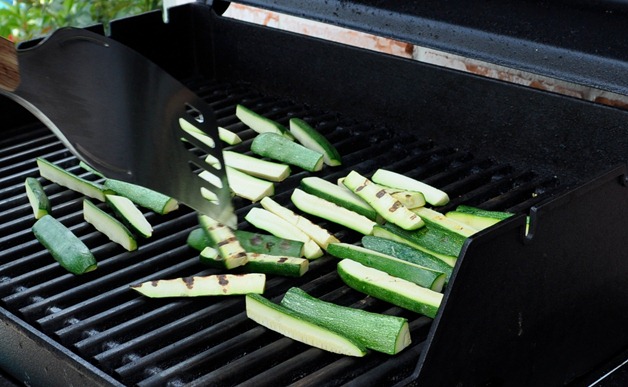 My friend was nice enough to grill the veggies (zucchini and red peppers) and veggie burgers—for the three vegetarians in attendance—before putting any meat on the grill.
A Memorial Day recipe to start your day off right: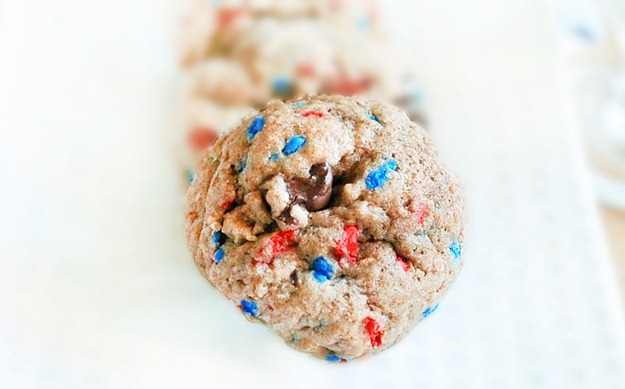 It's a single-serving recipe: Patriotic Cookie Dough Balls.
Please remember that Memorial Day is about much more than barbecues and pool parties. Take a moment to thank all of the service men and women in your life, or even write letters thanking soldiers currently stationed overseas. I'm sending care packages today, with my flourless oatmeal-raisin cookies. I'd wanted to send fudge babies, but some websites cautioned against nuts because they can go rancid in the heat.
I've closed comments on this post. In the time you would've spent leaving a comment, write a letter to a soldier instead! 🙂