I'm lousy at keeping secrets. Therefore, many of you already know that yes, there is going to be…
a Chocolate-Covered Cookbook!
I started dreaming about a cookbook when an agent first contacted me back in 2009. But as a busy college student, it was more of a "someday in the future this might be nice" idea.
However, when editors from two of the Big Seven publishing firms emailed within a week of each other, I knew it was time to make my book dreams a reality. (I'm not mentioning this to brag… I'm mentioning it because I still can't believe it actually happened!!)
I planted myself in the kitchen, feverishly conducting trial after trial to create only the absolute very best healthy dessert recipes for a potential cookbook. Our kitchen morphed into an unrecognizable disaster zone, and my roommate took to calling me "Hurricane Katie."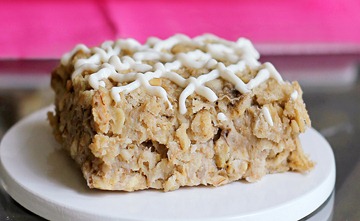 Possible Cookbook Recipes:
100-Calorie Cinnamon Rolls
Mini Molten Lava Cakes
Chocolate Cream Pie Bars
Monster Chocolate Chip Pumpkin Bread
Mocha Mini Muffins
Chocolate Peanut Butter Ice Cream Pie
I was getting excited. Mini molten lava cakes, people. Mini molten lava cakes! Then I hit a snag, realizing: "None of these recipes can go on the blog." It's been difficult to sit on the ideas mentioned above, as well as the many others I've been saving—some of them are my favorite recipes of all time! I put the book idea on hold for awhile; yet, in the end, I knew: I want to do it all. I can write a book with only my very best healthy dessert recipes. And I can still maintain the blog without sacrificing content or posting second-best recipes. By posting some of my favorite ideas online (such as the recipes for Healthy Lemon Squares or the Chewy Granola Bars, both of which I'd originally planned for the book) and keeping some of them for a future cookbook, it might take longer. But I want to take my time with this so that both–book and blog–will be nothing short of the best content I can possibly publish. Anyway, I figured you all deserved to finally know what's been going on.
Look out for the Chocolate-Covered Cookbook in December of 2014! 🙂