I give, to you, the 32C cups.
The 3 stands for "3 steps" and the 2C stands for "chocolate and coconut." What'd you think I meant? 😉
Yes, the title might be a stretch, but when I thought of cups and then remembered it was National Breast Cancer Awareness Month, I had to tie the two together with these homemade peanut butter cups or coconut butter cups.
"I do remember that I was in seat 32C because that's my bra size."
No matter your situation, there's an app a Friends quote for that.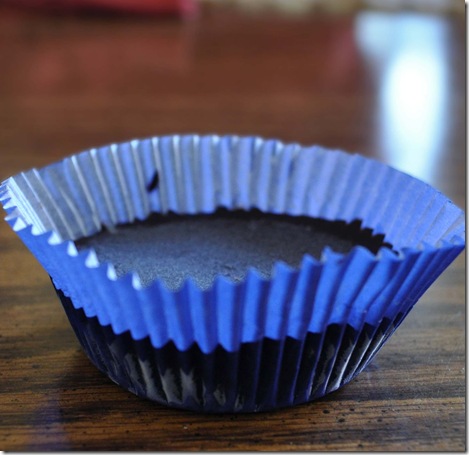 32C Chocolate Cups
(or Coconut Reeses)
cupcake or mini liners
nut butter of choice (peanut, cashew, coconut… or even pureed banana!)
your favorite chocolate
sweetener (if you use unsweetened chocolate)
Melt your chocolate, or make up a batch of Healthy Chocolate Sauce if you want raw nut butter cups. If you're using unsweetened chocolate, add some liquid sweetener unless you like the bitter taste of 100% chocolate. Scoop about a tablespoon of the melted chocolate into each cupcake liner, then stick the liners in the freezer for about ten minutes (to harden a little), then scoop about a tablespoon of the nut butter on top of the chocolate. Top with about another tablespoon of melted chocolate, and stick back in the fridge or freezer til hard.
Click for a Step-by-Step Photo Tutorial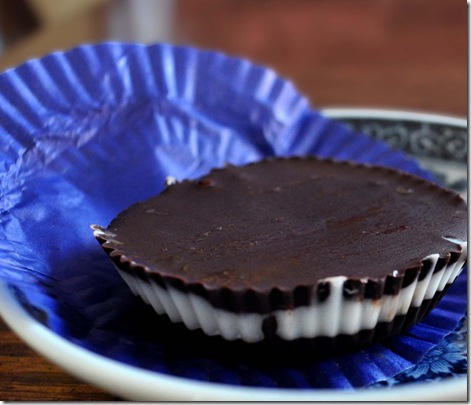 In honor of Breast Cancer Awareness Month, is it taboo to make the question of the day about boobs? Why should it be? After all, they're a part of your body just like any other. Also, learn how to do breast self-exams, even if you're not old enough to need a mammogram yet. The self-exams are free and painless and might just help you catch something early, which could save your life. So, the question of the day:
Big or small, do you love and respect your breasts? And have you always?
Honestly, I was a little self-conscious of mine when I first went through puberty. This stemmed from the fact that I started developing in sixth grade. I can remember one of my friends telling me I shouldn't wear a certain bikini top because "your boobs are too big." I wear a size 30D (Edit: now a 30DD… Gain weight! Your boobs will grow haha), which really just means there's a big difference between my chest size and my bust size. In comparison to my completely-flat-chested friend, however, I might as well have been Heidi Montag. I went home and cried to my mom, who told me: "Wait a few years. I promise the girls will stop teasing and will become jealous… or they'll grow even bigger than you." As usual, Mom was right. Ironically enough, the teasing girl ended up with such a big chest that—last I heard—she was contemplating a reduction due to back pain. If that's not a textbook coincidence, I don't know what is.
Of course, I wasn't the only one to feel apprehension about her changing body. Kids can be so cruel; in middle school, some "mean girls" made a button for one of their victims, dubbing her the president of the ibtc. If you don't know what that is, look it up. And countless girls stuffed their bras. One poor thing went so far as to use water balloons. (Yes, the inevitable did occur.)
Haven't you ever heard the saying? "Man cannot live by chocolate alone. But woman can!" Now, if you're a guy reading this, or if you're just too weirded out by the fact that I've devoted these blog paragraphs to the subject of boobs, please feel free to ignore the question of the day and instead leave a comment about the Chocolate Cups, themselves. I'm always happy to get comments about chocolate!