Come to the dark side
We have the chocolate!
Unlike last week's Strawberry Shortcake Pancakes (best pancakes ever!), many of my current loves are very dark. Perhaps I'm just trying to counter this oppressive Texas heat. Currently…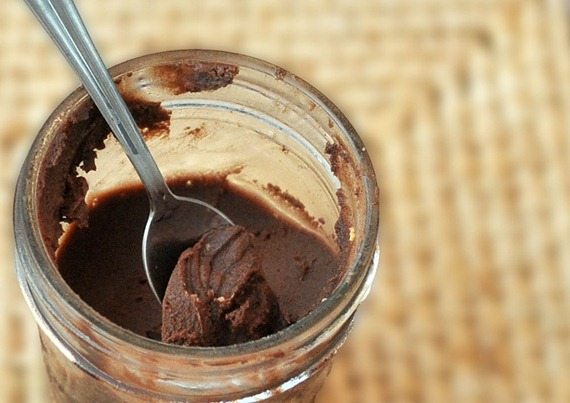 Currently eating: dark Peanut Butter Chocolate Frosting.
Straight from the jar. Like it is my job. Anyone want to pay me to eat chocolate peanut butter frosting for a living? No? No takers?
Ah well, you can't blame a girl for trying.
Currently, I am in love with Michael Corleone from The Godfather.
Can one be in love with a movie character? Is that even possible? He is a merciless mobster who kills people, and common sense tells me that I should be scared of him. But common sense is apparently out to lunch.
I also discovered that if you blend the Chocolate-Raspberry Sauce with your ice cream, instead of pouring it on top, your finished creation will taste even more chocolatey!
Do you like bad boys? Wearing black? Horror films?
I hardly own any black clothes, am usually not attracted to bad boys, and I enjoy horror flicks about as much as vampires enjoy garlic. However, I do like black cats.
And dark chocolate.