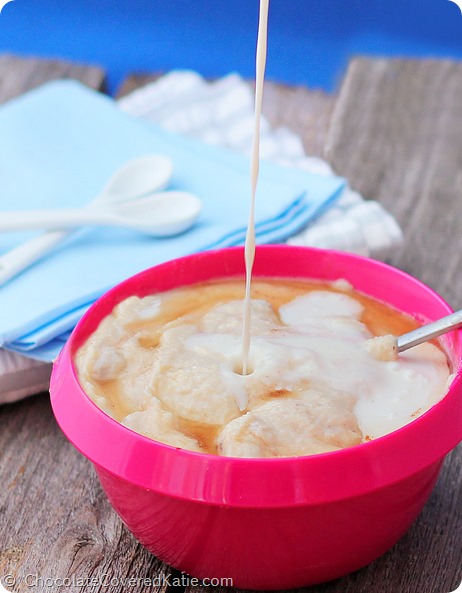 Have you ever broken a bone?
During my years as a hard-core runner, I tripped and slammed into the concrete on multiple occasions… There's even a permanent scar on my left hip as a reminder of one such fall.
Yet I never suffered a single broken bone in that time; not even so much as a stress fracture. But one misstep this past Monday afternoon, and suddenly I find myself staring at an arm the width of a tree trunk and a hand the color of a ripened grape.
Suddenly I find myself wide awake in a sleepless night of pain, wondering how late the 7-11 is open and if I have enough energy to go buy a bottle of Tylenol, a drug I never use but would have downed in a second had it been available.
Suddenly I find myself at Urgent Care on Tuesday morning, a giant floppy hat covering my sleep-deprived eyes and uncombed hair, listening as the doctor throws around words such as buckle fracture and cast.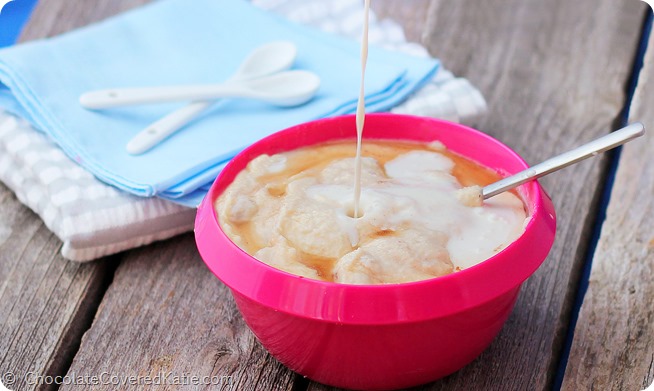 I never realized how much I'd been taking my arms for granted.
Simple things like typing, cooking, or even getting dressed are astronomically more difficult when you're doing them one-handed. Today's no-cook instant cereal breakfast with only 3 ingredients and minimal cleanup is definitely welcome at such a time! The creamy texture very much reminds me of Cream of Wheat… except that this breakfast is much higher in fiber and protein.
In fact… there are over 15 grams of fiber in one bowl!
Similar Recipes: Over 100 recipes for healthy desserts that make enough to serve just one person.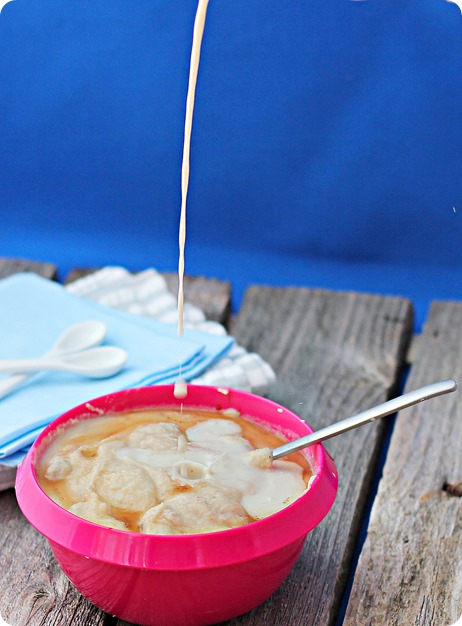 "One Bowl" Instant Porridge
(single serving)
6 tbsp coconut flour (40g)
1 cup plus 2 tbsp milk of choice (270g)
just over 1/16 tsp salt
sweetener of choice, to taste
fruit, peanut butter, chocolate chips, or add-ins of choice
Instant Cereal Recipe: Stir together all ingredients in a bowl. It may seem very thin at first, but keep stirring until the coconut flour absorbs the liquid and it thickens. Add more milk if a thinner porridge is preferred. Feel free to top with pure maple syrup or any other ingredients you would add to oatmeal or cream of wheat. Eat cold, or heat if desired.
Click for: Instant Cereal Calories & Nutrition Facts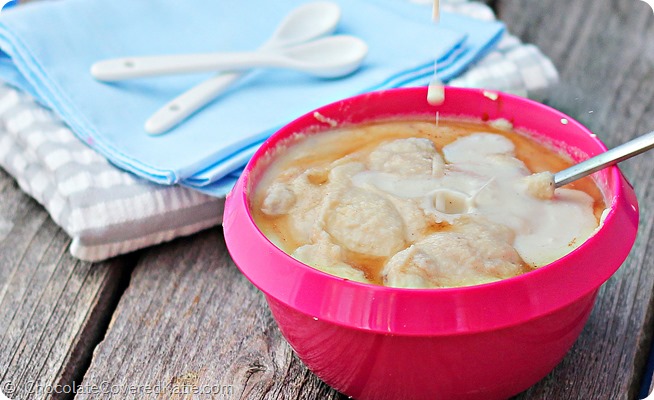 Question of the Day:
Have you ever broken a bone or needed to wear a cast?
There was a time in my life when I really wanted a cast. I broke my finger when I was 9 and actually cried in the doctor's office when he said it didn't need to be casted. (Embarrassing…) Since it's just a partial fracture this time, I'm not certain my wrist will need a cast. But I will push for no cast if at all possible. In other news, the very first Theme Week starts next!
Any guesses as to what the first theme week will be?
—> Here's a hint! <—