I didn't think anything could make me feel better.
But reading the comments on yesterday's post did make me smile.
Well, some of them made me cry, but in a constructive way; sometimes it's good to cry. I was so incredibly moved by your outpouring of kindness and support. Reading the heartfelt comments, tweets, emails, and facebook messages helped so much. The "Rainbow Bridge" poem (left by two commenters) especially made me cry. In a perfect world, none of us would have to go through this, and I felt so sad reading your personal stories… but at the same time, they made me happy, because it means other pets have brought similar amounts of love and joy to you as Molly did to me.
Tomorrow, I'll get back to posting recipes (next up: healthy chocolate cupcakes). Hopefully blogging will help distract me from all of this pain and sadness I still feel. For today, though, I thought I'd do one more tribute post to Molly. Goodness knows, she deserves a million.
Molly's Choices
Obviously, I didn't really feed Molly any of the following recipes.
But each centers around ingredients Molly adored—zucchini (in the cream pie), peanut butter, pumpkin, and especially raw carrots. You won't find any chocolate on this page (chocolate is bad for dogs), although Molly probably would've eaten it if we'd given her some. She wasn't one to turn down food… she even ate kale stems!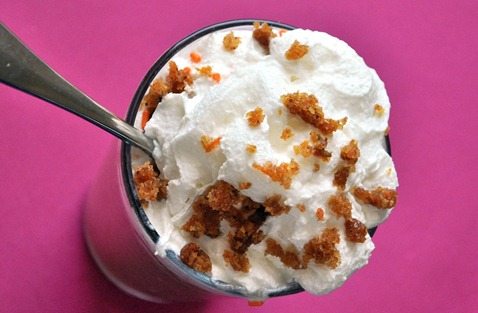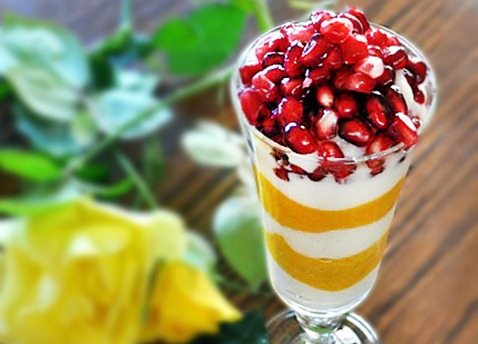 3-Ingredient Peanut Butter Balls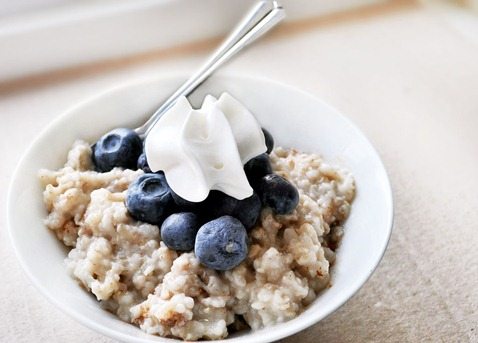 Once again, Molly didn't eat these recipes, but she loved the ingredients around which they center. Did you know oatmeal is good for dogs? It's true; Molly even had oatmeal shampoo!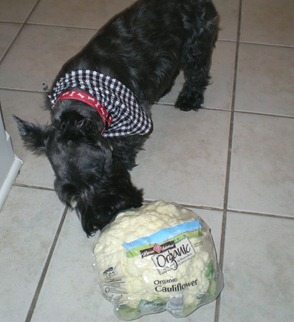 Above, Molly checks out a cauliflower the size of her head. She really did love her veggies.
Then again…
If I wanted to really be true with this list, I'd also have to include: dried worms, dead grass, milkbones, crickets and red ants. (Actually, Molly only ate red ants and crickets as a puppy. After the ant incident, when we took her to the vet, she was diagnosed with the professional term of "Junk Belly.") Molly was the real foodie in the house; she'd try anything!

What are your pets' favorite foods?
And do they ever eat anything strange? Or have you ever eaten anything strange?
When my grandma came, she'd try to sneak Molly all sorts of things like pretzels and omelets. But other than a few pieces of veggies every now and then, Molly mostly stuck to dog food… and those dried worms on the sidewalk (we tried to keep her away). I still don't know why she liked them! As for me, I swallowed a penny once, when I was two. Oops.