But where's the green?
Although I've been peppering y'all with green-themed recipes for the past two weeks, I completely neglected green foods for my own St. Patrick's Day breakfast yesterday. However, I still managed to pay homage to my Irish roots: with Irish oatmeal!
For these oats, I used the Oatmeal Pudding Method. This cooking technique makes oatmeal so incredibly creamy!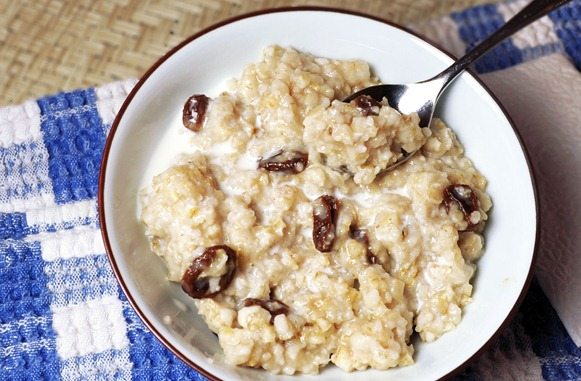 I also added a few caraway seeds and a pinch of baking soda, to turn it into Irish Soda Oatmeal Pudding. I'm just one of those people who gets really into holidays. Well, maybe not as much as some people…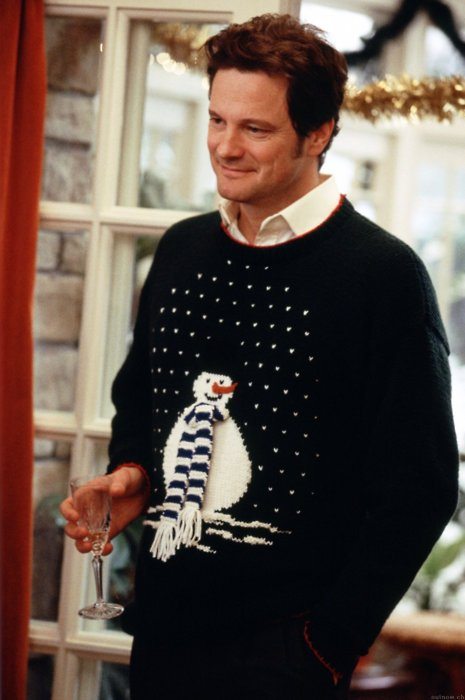 Ah Colin Firth.
Above, in Bridget Jones's Diary. Did anyone else think he and Bridget were seriously mis-matched? In real life, she would've ended up with Hugh Grant, leaving Mr. Firth available for… me? Wishful thinking. 😉
Okay, on to lunch, where I made up for the lack of green at brekkie: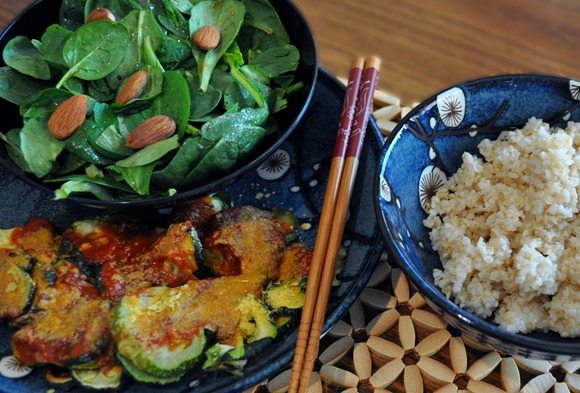 But with a twist: Last time I made the casserole, I decided it was too much of a hassle to cook the veggies, cook the polenta, and then bake them all together. So yesterday I skipped the baking step (and had bulgur pilaf on the side, instead of polenta).
Do you get really into holidays?

Do you decorate the house, wear silly clothing, and make holiday-themed foods?
I'm not just talking about Christmas; I mean all the holidays. As I said before, I go all out for holidays. So expect to see quite a few carrot-cake-themed recipes this next month! Not that I'll be neglecting the non-holiday recipes… Can you say frozen hot chocolate?