Did any of you ever see the Mary Kate and Ashley Olsen movie, It Takes Two?
For the most part, I could not stand MK and Ashley Olsen movies. I mean, hello! All the plots were exactly the same: girls go to foreign country, girls meet cute boys with hot accents, girls save foreign country from peril, girls and cute boys with hot accents get together and live happily ever after.
Luckily, It Takes Two was different. Can't say it was my favorite movie, but I have seen it quite a few times. One of the movie's biggest intrigues for me was this concept it introduced: the possibility of identical strangers. For months, I kept an eye out for "the other Katie," convinced she was around somewhere.
Well, on Saturday, I  found my twin: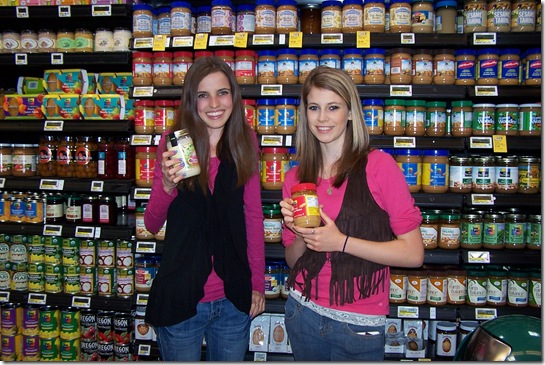 Yes, yes, I know we're not really identical. But hey, neither are Mary Kate and Ashley Olsen. I swear we did not plan to both wear jeans, pink shirts, and black vests. It was twin sense at work. Plus, we share a mutual love of Artisana coconut butter… but maybe that's not twin sense; that's just common sense!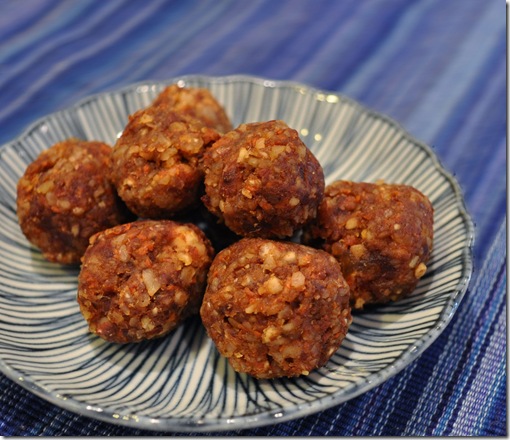 She even brought me some Raw Carrot Cake Bites!
Seriously, sweetest girl ever! We met at Whole Foods, and we talked non-stop about everything from blogging to food to life in general. I almost missed meeting this amazing girl, though! It was pure luck (or maybe fate) that our paths crossed:
I emailed Kelsey, because she'd won one of my giveaways, and she replied, "Ya know, I'm actually going to Dallas in a few weeks, to visit friends. If you want to hold on to the bars til then, you could give them to me in person." As someone who envies all Californians and New Yorkers, with your routine blogger meet ups, I jumped at the chance for a blogger meet-up of my own. Our meeting was so much fun (albeit way, way to short!). She is absolutely one of the sweetest girls one could ever hope to meet. (Oops, I already said that! Ah, but it's worth repeating, because it is so true!) Oh, and the Raw Carrot Cake Bites she made me? They were even better than the ones I make!
Has anyone ever told you that you look like someone else?
Perhaps someone famous? And have you ever wanted to be a twin?