Yet another recipe I've been promising to post for-ever.  I don't mean to be a tease; I'm just forgetful (and I have too many posts I want to write!).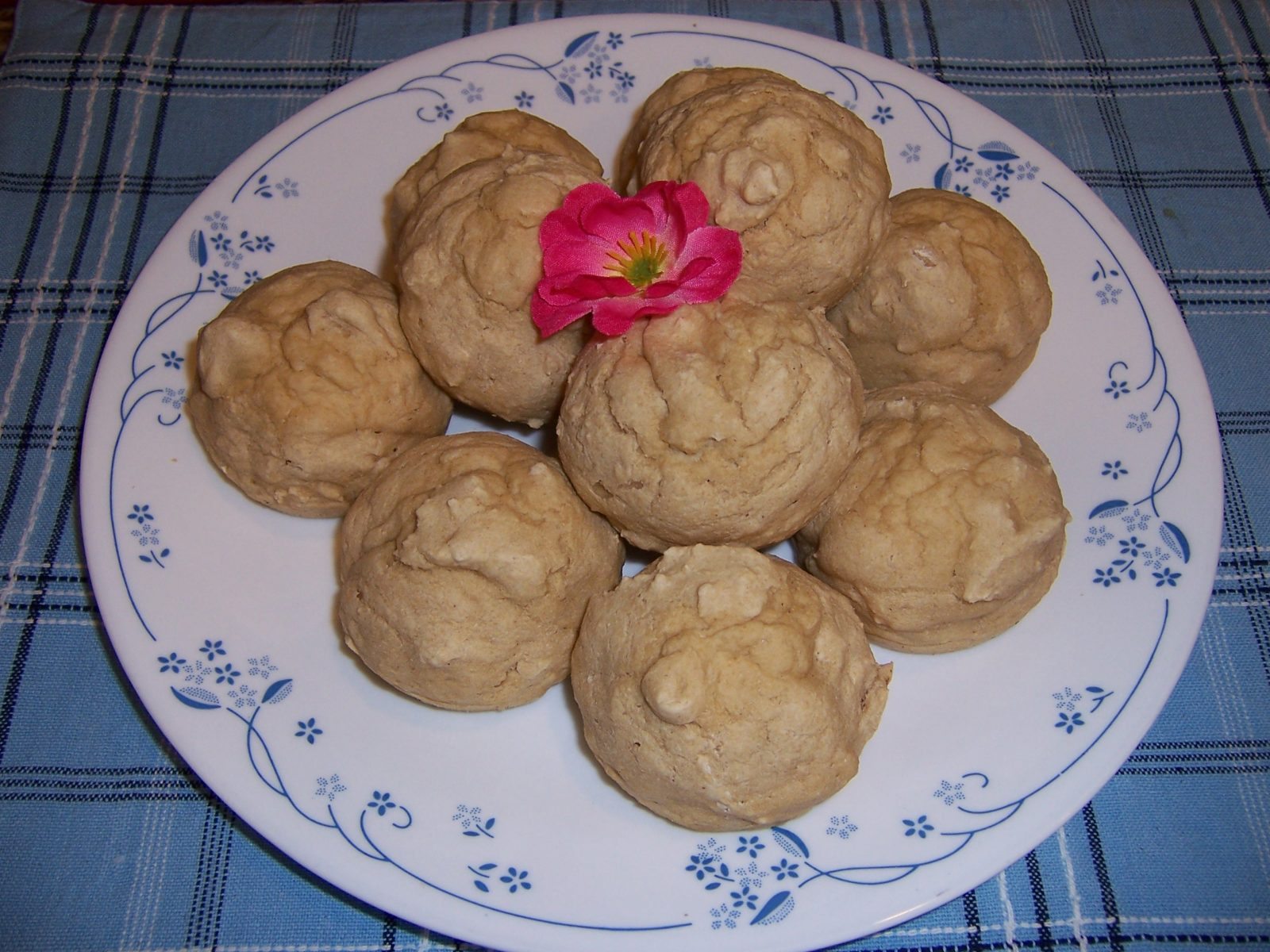 Love Muffins
(Makes 10 small muffins)
· 210 grams (1 3/4cups) whole wheat pastry flour
· 2 tsp baking powder
· 1 ½ tsp Ener-G egg replacer (i.e. for one egg)
· ½ tsp salt
· 4 tsp unsweetened applesauce
· 1 cup almond milk (or other non-dairy milk)
· ½ cup sugar of choice
Instructions:
1. Preheat the oven to 380 degrees F.
2. Combine all the dry ingredients (this can be done ahead of time), then add the wet ingredients right before putting the miture into the oven.  Stir until just combined—don't overmix.
3. Scoop muffin batter into non-stick (or oiled) muffin cups, and cook for 8-10 minutes, or until they've puffed up (I take mine out after about 8 ½ minutes, because I'm strange and like the muffins a bit gooey.)
4. For optimum freshness, freeze all the muffins you aren't planning to eat within two days.  To reheat, microwave for 20 seconds.
.
Love Muffin Variations:
These muffins are delicious as-is, but they also act as perfect "blank canvases" to jazz up with one of the following ideas:
Powdered Jelly Doughnut Muffins (Add a dollop of jelly to the middle of each muffin when you're putting the batter into the muffin cups. After baking, dip the warm muffins in powdered sugar.)
Larabar Muffins (add dates and chopped nuts)
Tropical Pina Colada Muffins (Add pineapple tidbits and coconut shavings to the batter)
Mounds Bar Muffins (Mix cocoa powder, chocolate chips, and coconut into the batter)
Raspberry-Marzipan Muffins (add almond extract and raspberries to the batter)
Chocolate Chip Cookie Dough Muffins (Mix in chocolate chips, and undercook the muffins so they're gooey like cookie dough!)… If you're feeling reeeeeaally decadent, you can always eat 'em with

Chocolate Chip Cookie Dough Oatmeal

.  Would that be cookie dough overload?  Is there such a thing?
Elvis Love Muffins (Stir in peanut butter and mashed banana.  "Ice" muffins with more peanut butter.)
And then, of course, there are all the usual suspects: Lemon Poppyseed, Banana Nut Bread, Cinnamon-Raisin, Blueberry, Apple-Raisin-Spice, Pumpkin… The Love Muffins are so versatile!!!
Can you help me?
I'm planning on bringing some Love Muffins to the nursing home where I volunteer.
But there are so many variations that I don't know which to choose! Which one of my variations sounds most appealing? Or do you have a variation idea of your own? I'm definitely open to new-flavor suggestions!!