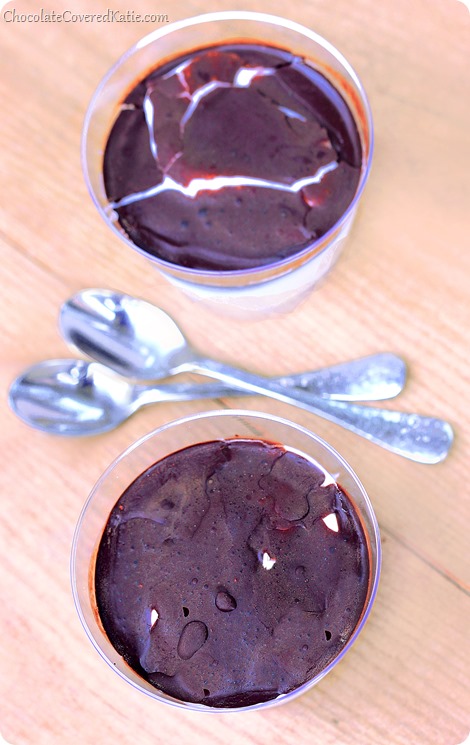 For more than half of my fourth grade existence, I went through a phase where I was completely obsessed with Jello pudding cups.
Every day, I'd find a different flavor packed into my lunchbox—anything from chocolate, to butterscotch, to cheesecake, to classic vanilla. I loved them all. Today's recipe reminds me of those Jello pudding cups, made even better with the addition of the rich chocolate shell that breaks to reveal a layer of creamy homemade pudding underneath.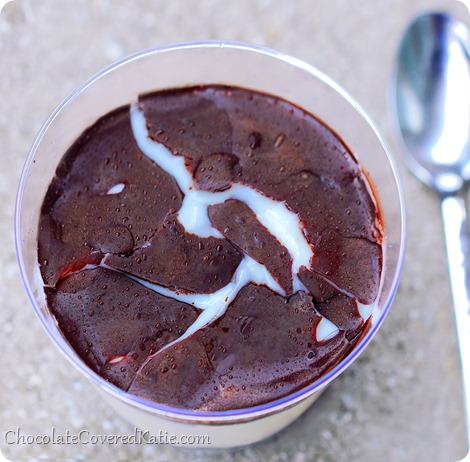 Mounds Bar Chocolate Coconut Pudding Cups
2 tbsp pure maple syrup
scant 1/8 tsp salt
1/4 cup coconut butter
6 oz Mori-Nu firm tofu OR cashew cream
pinch pure stevia, or 1 tbsp sugar of choice
1 tbsp milk of choice
1/2 tsp pure vanilla extract
shredded coconut, if desired
Combine all ingredients in a small blender or magic bullet, and process until completely smooth. Pour into cups or bowls, and refrigerate at least 30 minutes to thicken. Optional topping: Mix together 1 tbsp each cocoa powder, pure maple syrup, and coconut oil. Pour over the chilled puddings and refrigerate 10 minutes to harden. Recipe makes about 3-4 pudding cups.
Click for: Mounds Bar Pudding Cups Nutrition Information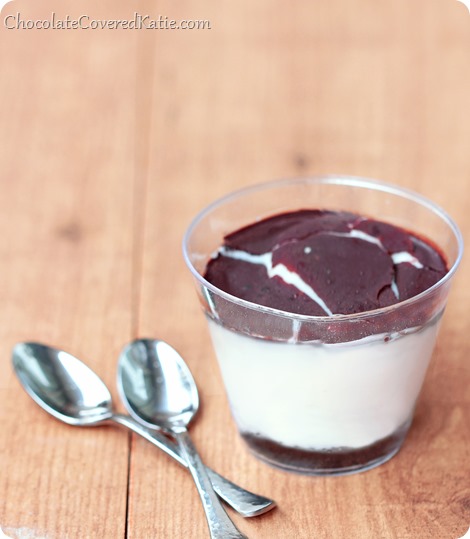 Question of the Day:
Do you ever make your own homemade pudding?
Any favorite flavors? I'm partial to my Homemade Chocolate Pudding, but now that I'm in a pudding-making mood, I feel like experimenting. Do you have any flavor requests?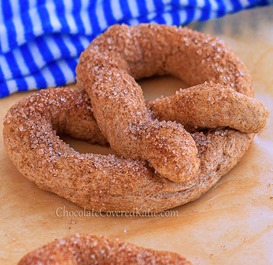 Link of the Day:  How to make your own Homemade Auntie Anne's Cinnamon Sugar Pretzels