R.I.P. tongue.
Thank you so much to Tristan and the other nice folks at Artisana for sending me the cutest care package of samples I have ever seen. Artisana makes raw, organic nut butters in the following fun (and delicious) flavors: Pecan, Walnut, Macadamia Nut, Cashew, Tahini, and Almond.  They also produce a line of coconut-based spreads: Goji Bliss, Cacao Bliss, plain Coconut, and Amazon Bliss.
Is it even necessary to clarify which flavor this chocolate-loving girl sampled first?  (Tristan, how did you know I'd be needing a bigger jar of the cacao than all the others?)
One lick of the Cacao Bliss nut butter and my tastebuds were forever altered.  The flavor is reminiscent of a Mounds candy bar, but the texture is unlike anything I've ever tried before– so smooth and velvety. Artisana describes their coconut-butter spreads as "melting in your mouth" and WOW, do they ever!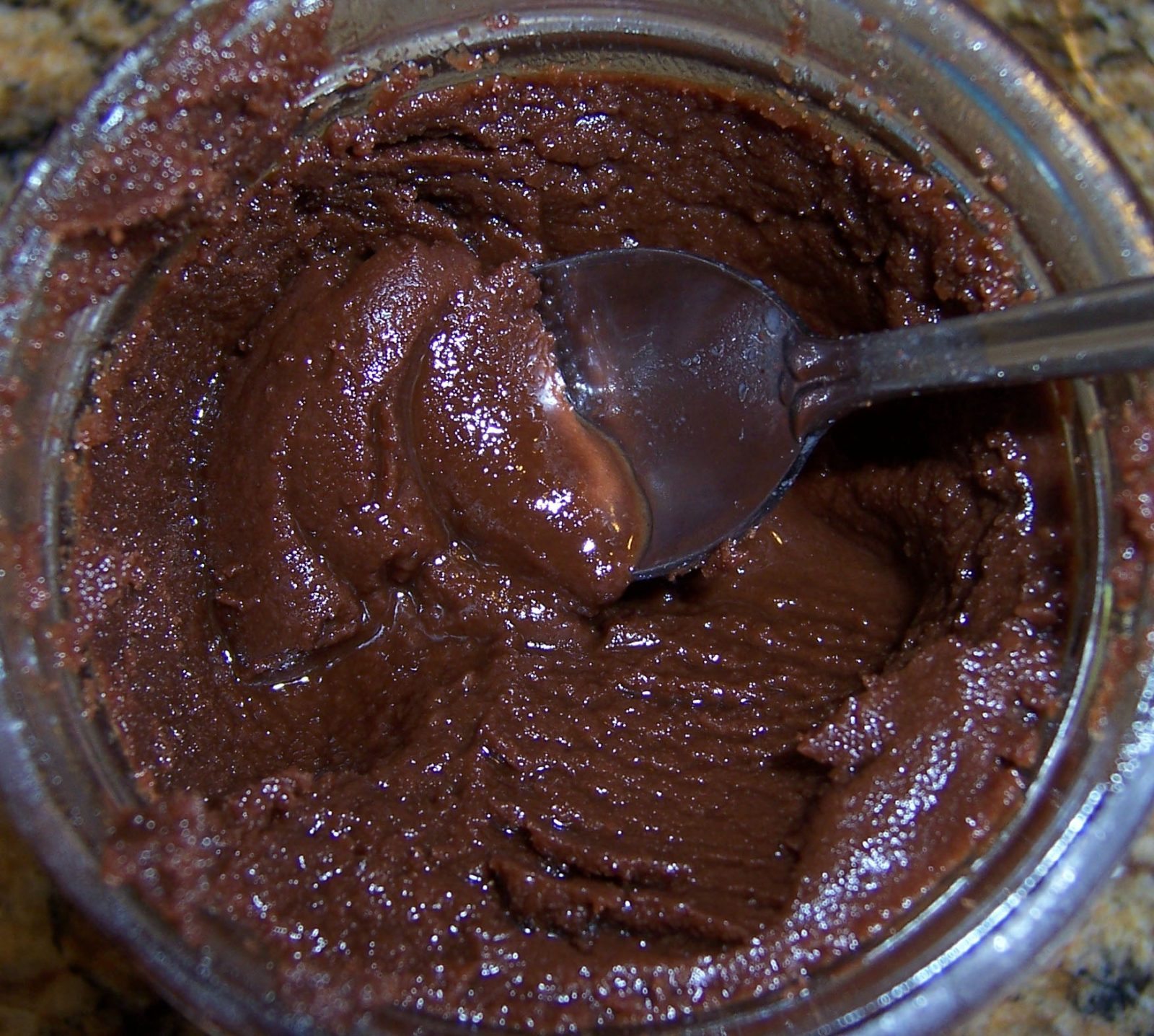 Upon opening the jar, the contents are solid and crumbly.  But warm the container up a little (the instructions tell you to do this) and the nut butter magically transforms into a beautiful, melty-smooth spread that is out-of-this-world delicious.  Oh, and it's super-healthy to boot. Don't be alarmed at the high saturated-fat content; apparently sat fat from coconuts is not the same as saturated fat from animal sources.
Now, I promise that the reason I blog isn't to get free samples.  But that being said, I'm certainly not complaining when they're offered to me! Just take a look at the adorableness: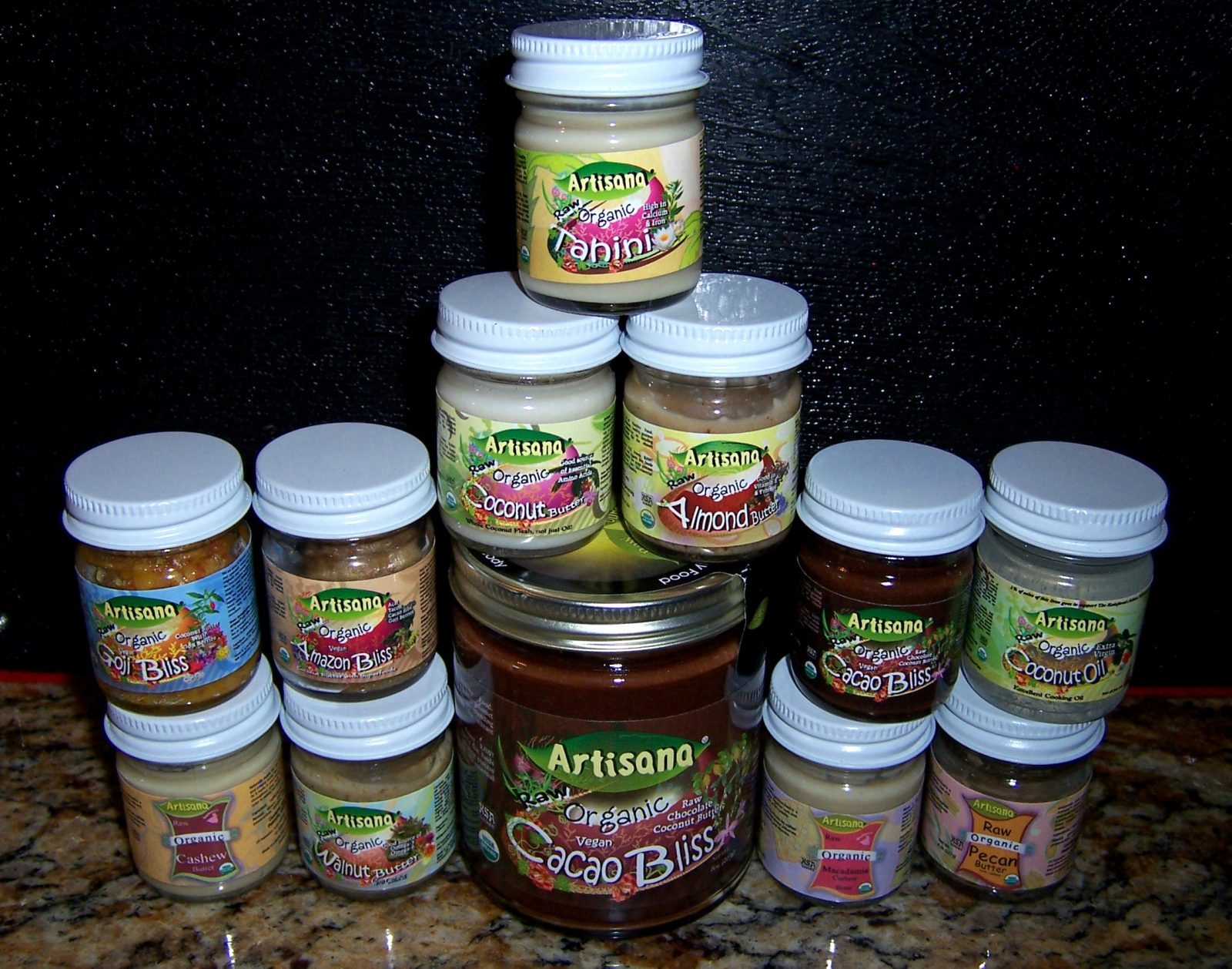 Look at how tiny!! (As a reference, the cacao jar in the middle is the size of a regular peanut butter jar.)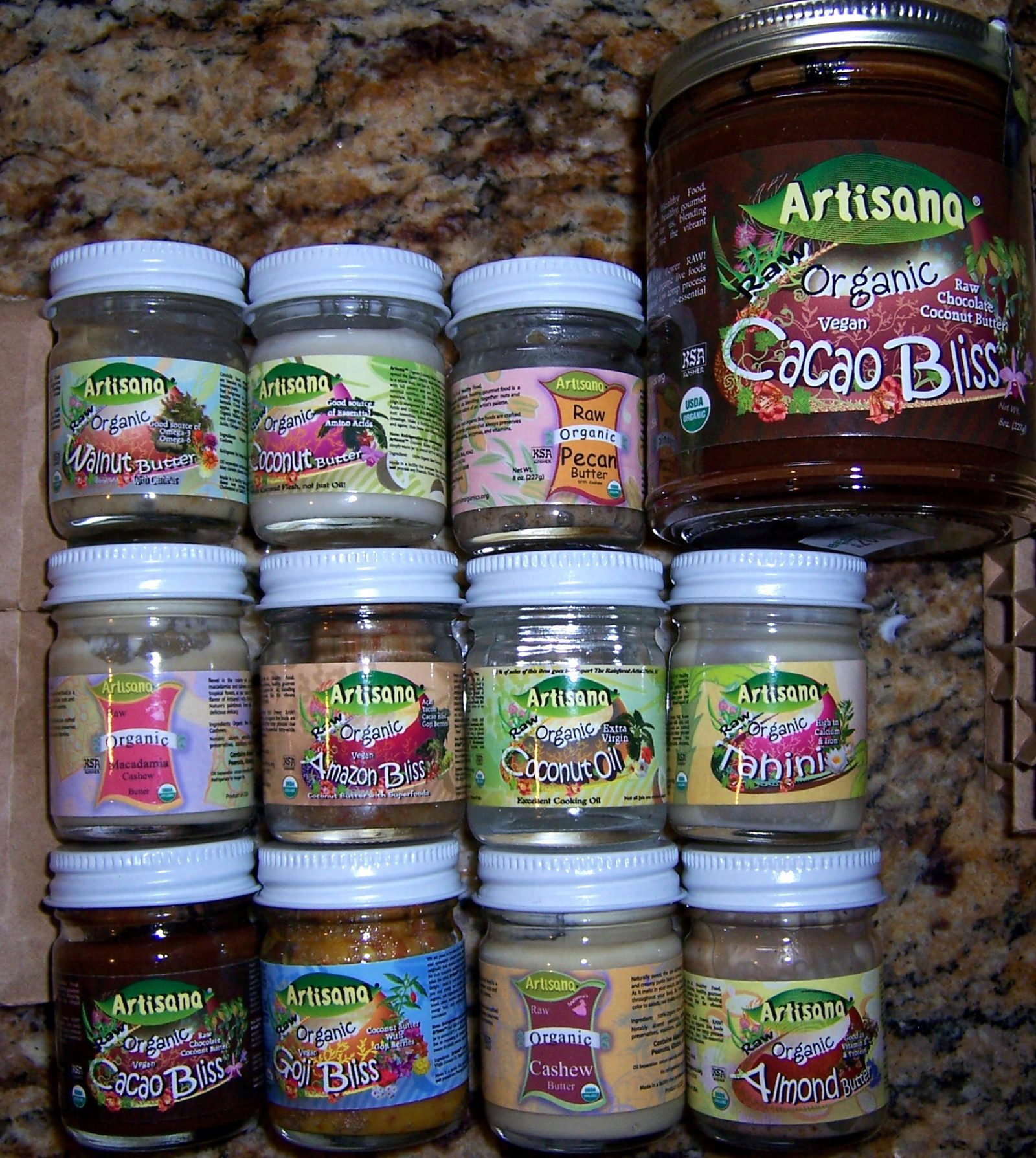 Unfortunately, the thing about free samples is that you run the risk of falling in love with a sample you wouldn't have otherwise tried, which means you must then pay to buy more. If you can find this product, I highly recommend that you try it!  That goes for the other nut butters and coconut butters, too. Yes, I did try the other coconut butters, and yes, they were also very yummy.  But my credibility as a taste-judge was ruined when I chose to sample the cacao butter first, because—let's face it—nothing will ever be as good as chocolate!
Chocolate-Covered Meal of the Day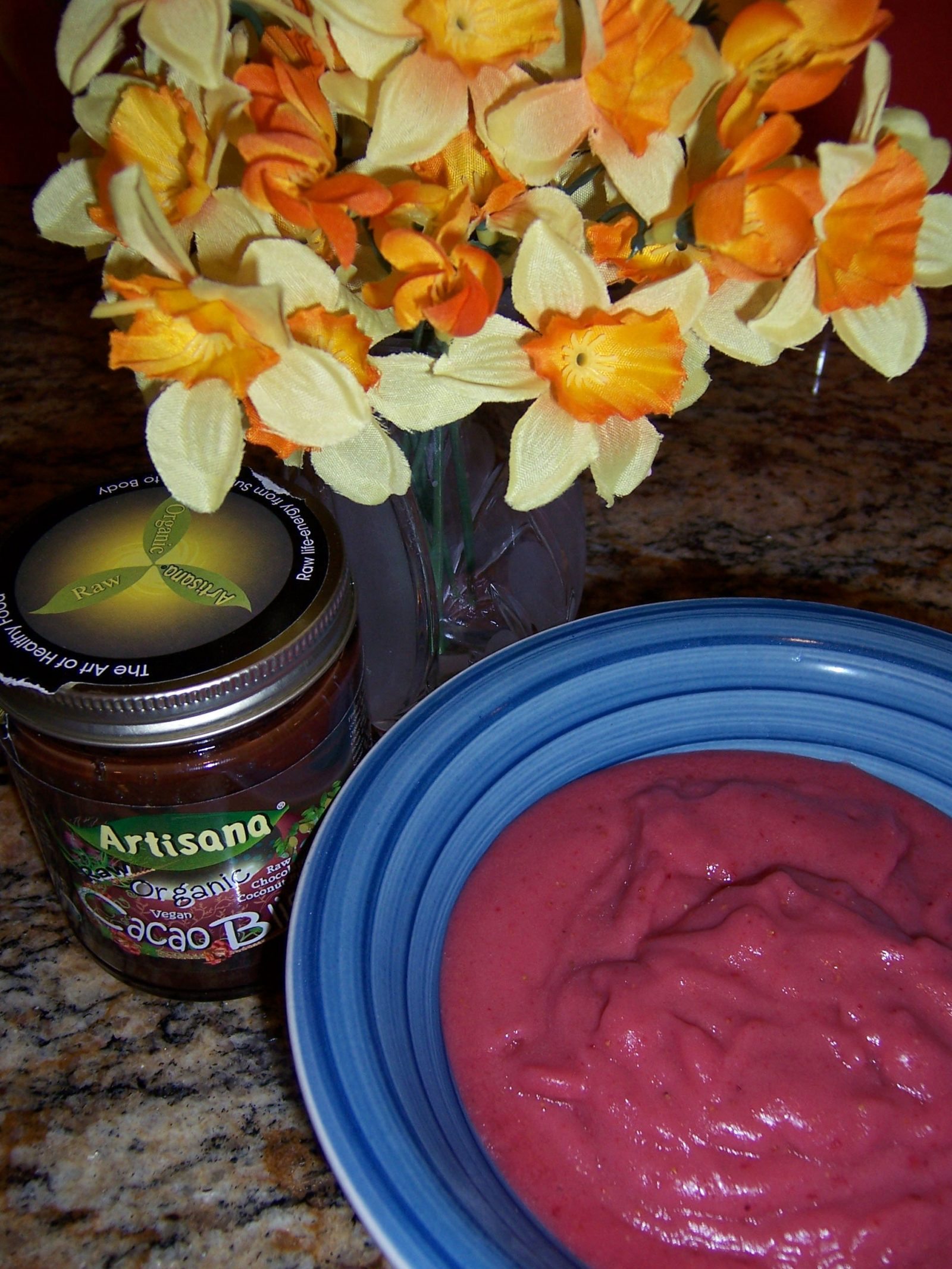 Artisana Cacao Bliss butter and Homemade Strawberry Ice Cream
A post-workout snack for a hot Texas day.  (Another way I cooled off after my run yesterday: jumping in the pool, clothes and all.  I love warm weather!)
What's your favorite warm-weather snack to help you cool off?