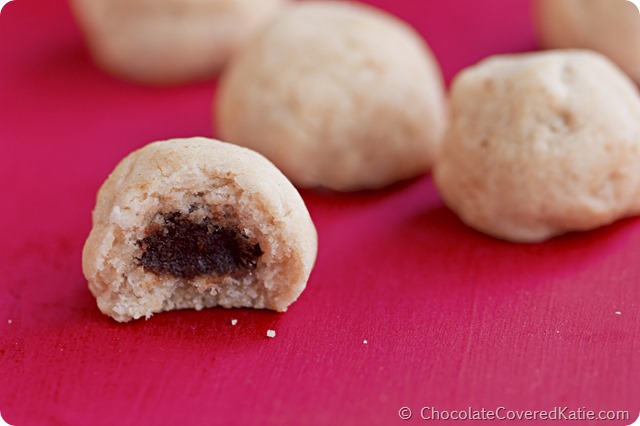 These cookies will MELT in your mouth.
Literally.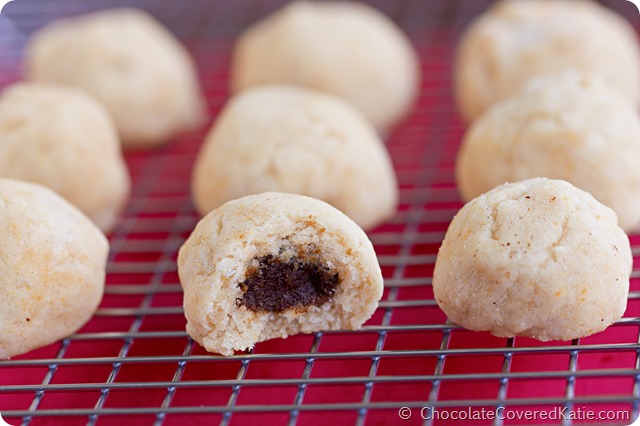 -I'm so hungry I could literally eat a house.
Wrong, unless it's a gingerbread house or you happen to be a termite.
–These Nutella Stuffed Cookies literally melt in your mouth.
Correct!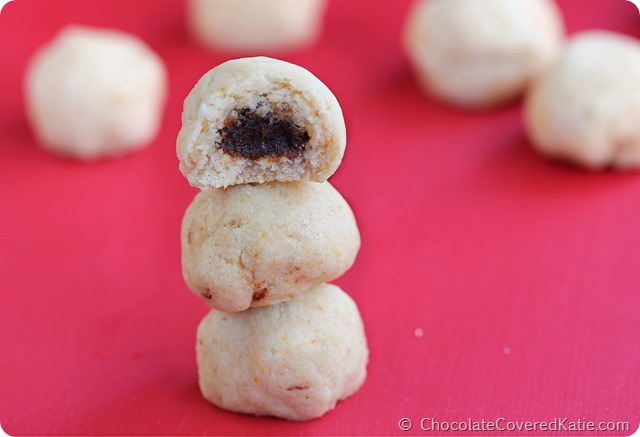 Grammar lessons are much more exciting when dessert is involved, don't you think?
(I think grammar is always exciting… I am a nerd.)
Nutella Stuffed Sugar Cookies
Yield:
Makes 11-13 filled cookies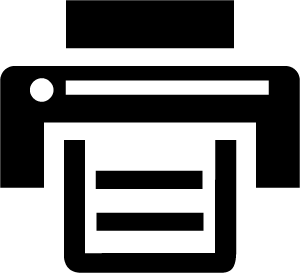 Print This Recipe
[mrp_rating_result show_count="false" show_rich_snippets="false"]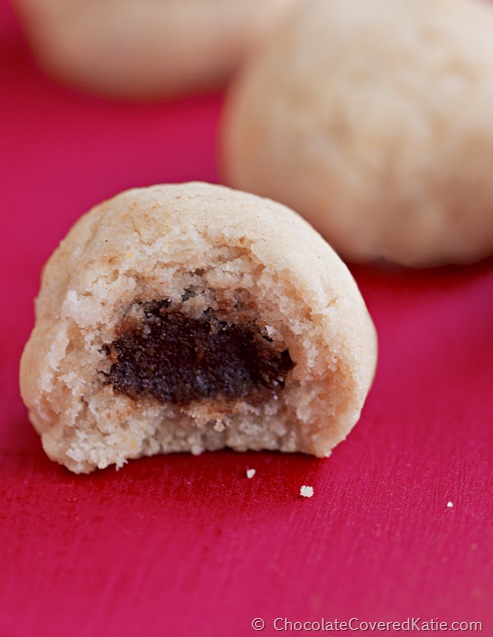 Ingredients
3/4 cup spelt, white, or Bob's gf flour
1/4 tsp plus 1/8 tsp baking soda
1/4 tsp baking powder
1/4 tsp salt
1/4 cup sugar or xylitol (I like Wholesome Sweeteners Organic Sugar)
1/2 tsp pure vanilla extract
2-4 tsp milk of choice
3 tbsp vegetable oil or melted coconut oil
1/4 cup Healthy Nutella or chocolate spread of choice
Instructions
Grease a cookie tray, and set aside. In a large mixing bowl, combine first five ingredients and stir well. Add all remaining ingredients except the chocolate spread, and stir to form a dough. Especially if using the gf flour option, you may need to very slowly add a little extra milk of choice to form a non-crumbly dough. Transfer the dough to a large plastic bag and smush into a ball from inside the bag. Open the bag and break off pieces of the ball, rolling into 22-26 mini balls. Flatten the mini balls, then take only half of the flattened mini cookies and place a blob of chocolate spread in the middle of each. Place the other flattened discs on top, cinch the sides, then roll back up into balls. Chill in the fridge at least 1 hour, or freeze at least 20 minutes. (You can also freeze for up to a month and bake at a later date.) Preheat oven to 325 F. Bake 11 minutes – they will still look underdone when you remove from the oven, which is what you want. Allow the cookies to cool at least 10 minutes before even touching one, during which time they will firm up.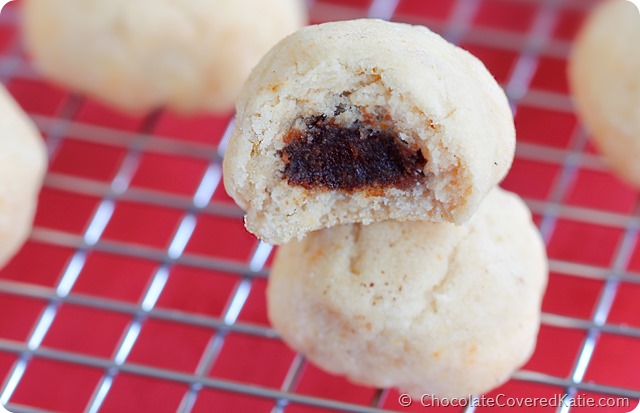 Link Of The Day: