I think last night was the worst night of sleep I've ever gotten in my life. Even though I climbed into bed at 10ish, I didn't fall asleep until midnight… and I woke up at 1:45, wide awake! At around 3, I gave up and grabbed a book to read, hoping it would make me sleepy.
Didn't work.
Finally, I got out of bed and went for an early-morning run in the dark. The weird thing is that I didn't feel lethargic or sluggish AT ALL. I kept waiting to crash and burn, but my run was energy-filled, and the adrenaline kept me going for the rest of the day as well. Plus, I got to hang with my Saved by the Bell friends while I made my second breakfast! (I'd turned on the tv to see if there was a World Cup game.)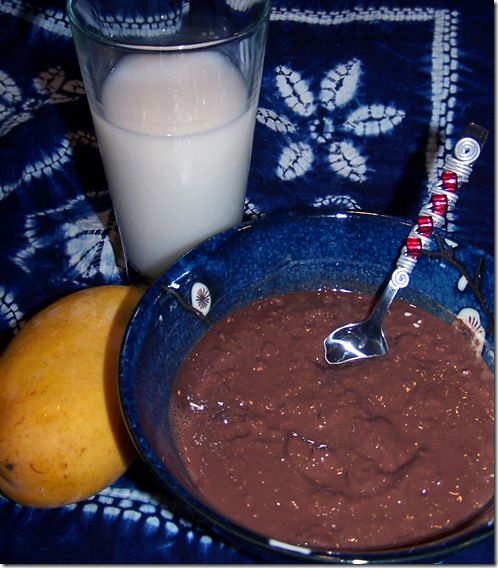 Above, a Manila mango, a glass of almondmilk, and Chocolate Cream Pie Bulgur Pudding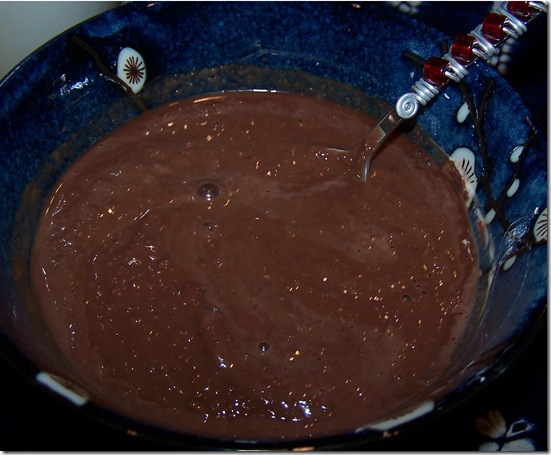 I have an overwhelming fear of flying. It's ridiculous, especially considering the number of airplanes I've been on in my life (starting at 6 weeks old). The reason for my sleepless night, last night, was that I was wide-awake thinking about tonight's flight to New York. Normally, I'm wary of taking any sort of medicine (I very rarely even take Tylenol), but before I fly, if I don't take 1/2 an Ativan, I'll have what I can only imagine is a panic attack (heart racing, nausea, light-headedness, etc.).
Ah, but the ends justify the means… I'm going to New York!
.