Or, for those of you speak Latin, "The Opposite of E Pluribus Unum."
Today's recipe is super-exciting because it's flexible, so it yields itself to over a million variations. You get to be creative: Vegan Whipped Cream? Banana pudding? Pumpkin pudding? Chocolate-mocha-fudge? You can make all these and more from this one basic recipe! Working with agar agar can be troublesome because certain ingredients (such as citrus fruits) may inhibit the gelling process. So you're never sure if the final product'll turn out right. Now I don't know about you, but I don't like to make recipes on a prayer; if I'm making something, I want to KNOW it's going to turn out well and that my time won't have been wasted.
But agar is such a useful ingredient when it does work, so I didn't want to give up on it completely. Therefore, I experimented until I figured out a way to have my agar and eat it too– no risk involved! I've tweaked the recipe so it'll work with just about any add-ins, even those pesky citrus fruits. Plus, you can make up a big batch of the "base" ahead of time and then portion it out to make different-flavored puddings all at once!
"Working with Agar" Tutorial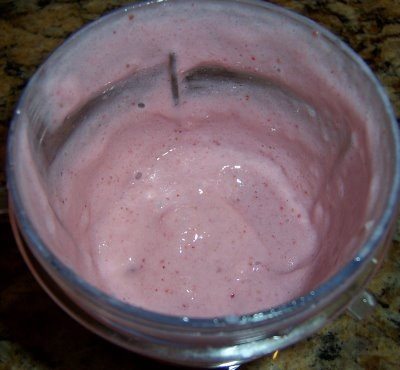 Basic Agar Pudding
(makes about 2 cups, or two large servings)
2 and 2/3 cups milk of choice (640g) (I like almond milk)
2 tablespoons agar flakes (5 to 6 g)
Follow the directions shown under the photos below. Then refer to the "add in ideas" section to make puddings, mousses, sauces, and more!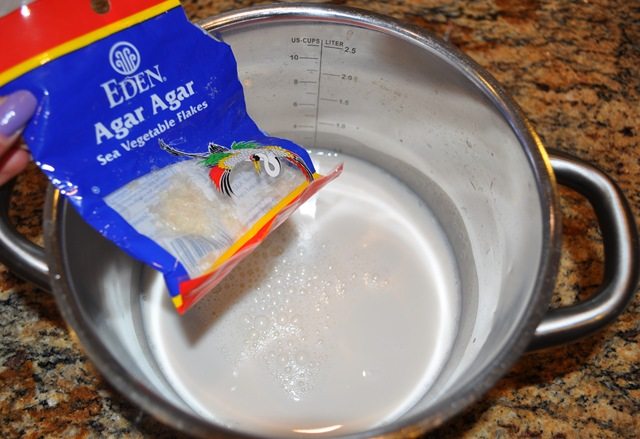 Step One: Measure the agar and milk into a pot. Before turning on the heat, let the two sit for 5 minutes to help the gelling process.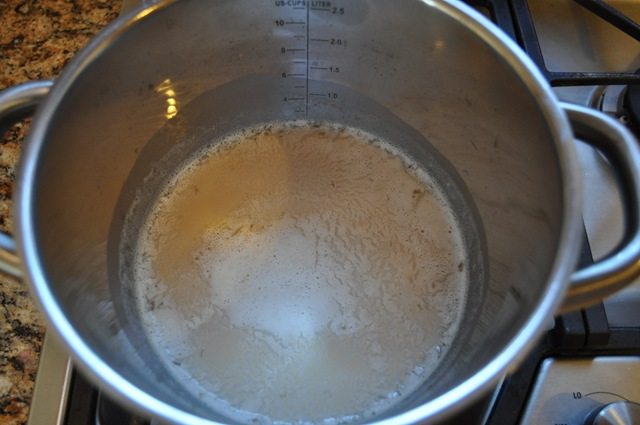 Step Two: Slowly bring to a boil. After it starts to boil, lower to a simmer until the agar flakes pretty much dissolve, about 5-8 minutes. (They won't dissolve completely. It should look something like the above photo.)
Step Three: Turn off heat and leave for a few minutes (5ish) to cool, then put in the fridge (covered or not).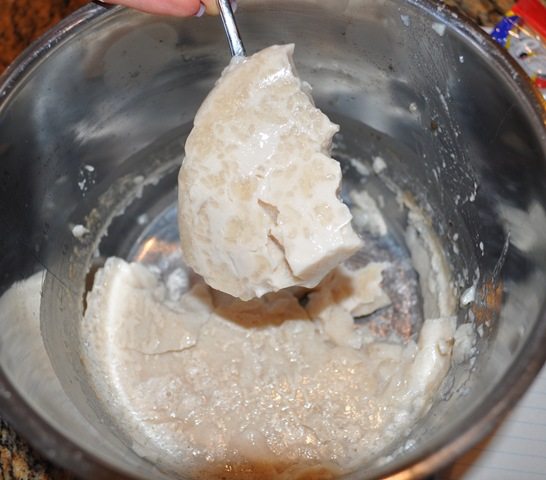 Step Four: When it's cooled and gelled, the fun part begins.
Now you get to make pudding, or my favorite Vegan Whipped Cream.
Be creative! And, as I said before, nothing's stopping you from making extra, dividing the recipe, and adding different mix-ins to each serving! Put your mix-ins into the pot, and use your hand blender to blend it all together (or, transfer the mixture to a blender or food processor. Lately, I've been loving my Magic Bullet).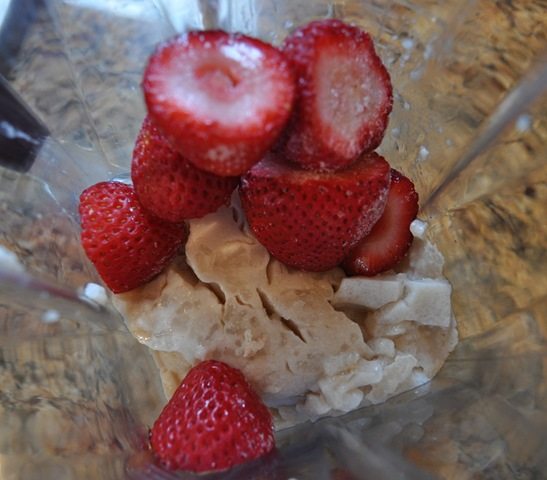 Below are some add-in ideas I've brainstormed (not all of which I've tried)… maybe after you experiment, you can come back and leave me comments telling me what YOU did with the basic mix. I'd love to know! (Seriously.)
.
Add-In Ideas:
(I've tried 1, 3, 5, and 6, with great results)
Add pureed pumpkin, winter squash, or sweet potato, and add some cinnamon or pumpkin pie spice.
Add pureed fruit, or even a jar of baby food or applesauce!
Decrease the amount of milk, and add some coffee, for a coffee-flavored pudding.
Use a flavored beverage as your milk, such as Silk Coffee, Silk Eggnog or Chai Latte.
Mix in some protein powder.
Add veggies to make a thick, creamy soup.
Use coconut milk as the non-dairy milk, and add coconut shavings (and maybe even chocolate chips!).
Mix in some nut butter, and jelly, fruit, or chocolate chips(!) for PB&J, PB-Banana, or Chocolate-Peanut-Butter-Cup Pudding.
Anyone have other flavor ideas?