Never worry again about staying healthy on vacation. Just read all of the comments left yesterday re: "Healthy-eating on Vacation." Thank you all for taking the time to leave such a plethora of good advice.
Yesterday, I mentioned some portable snack ideas for healthy eating when you're not at home. But sometimes—especially on vacations—circumstances call for portable meals as well as snacks.
That's where tupperware comes in!
And coolers. Coolers are your best friends. Basically anything can be turned into a portable meal if put into a tupperware container (and then, optionally, a cooler). Okay, maybe not anything. Leave the Vita-Mix ice cream at home! Another good idea is to bring part of a meal and supplement the rest with something you buy while out. And even more options are open to you if you're strange lucky like me in that you actually prefer most foods at room temperature or cold.
Some of my favorite portable lunches include: Soups, salads, sandwiches, blended grain puddings, and stir fries. Sometimes, it's easier to "picture" meals when there are actual pictures (go figure). So I put together a photo essay with some ideas:
Starting with the Banana Butter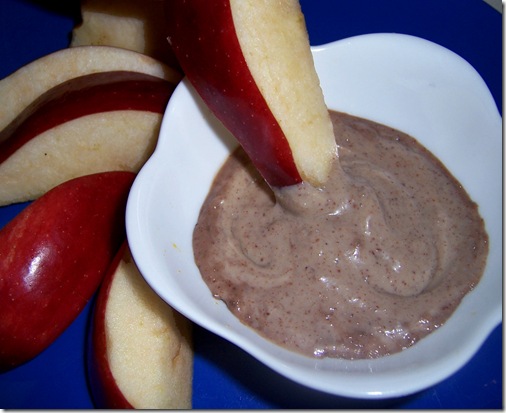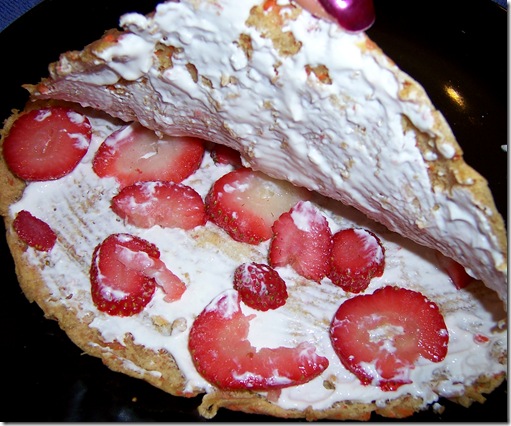 And then there's also: Strawberry Shortcake Sandwich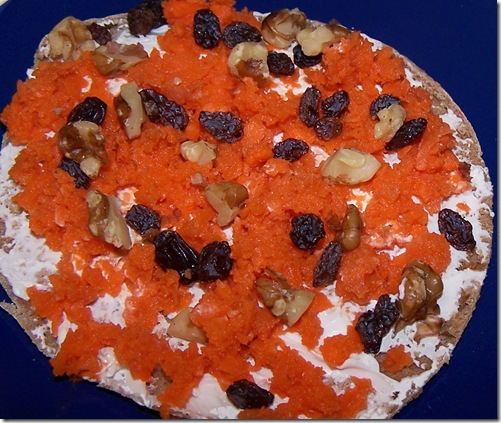 Either savory or sweet Love Muffins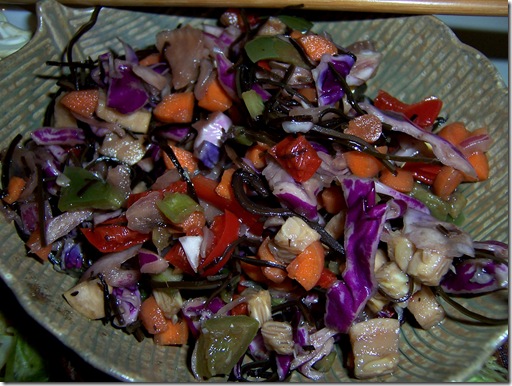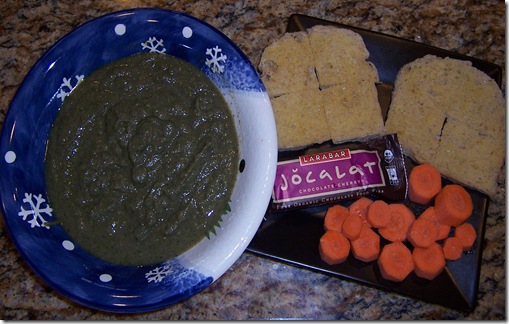 Soups, such as "No Cream" Cream Of Broccoli Soup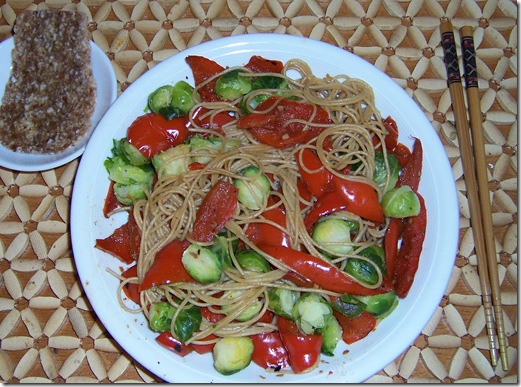 Pasta salads (w/veggies and dressing, like Newman's sesame) or any cold pasta dish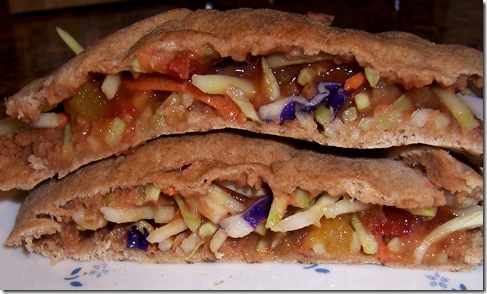 "Somewhere over the Rainbow" Sandwich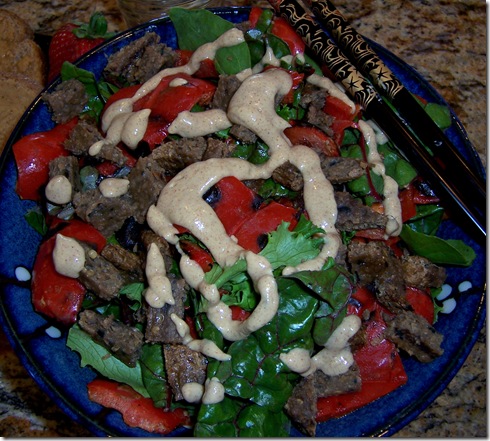 And finally, salads, such as "Colonel Mustard" Salad
I could go on and on with my portable meal photos, especially with soups, salads, and leftovers. But everyone knows what a stir fry looks like, so I'll spare you.
Photos in order of appearance:
.