This healthy Mexican quinoa casserole is the perfect weeknight dinner – Just mix the ingredients together and throw it into the oven!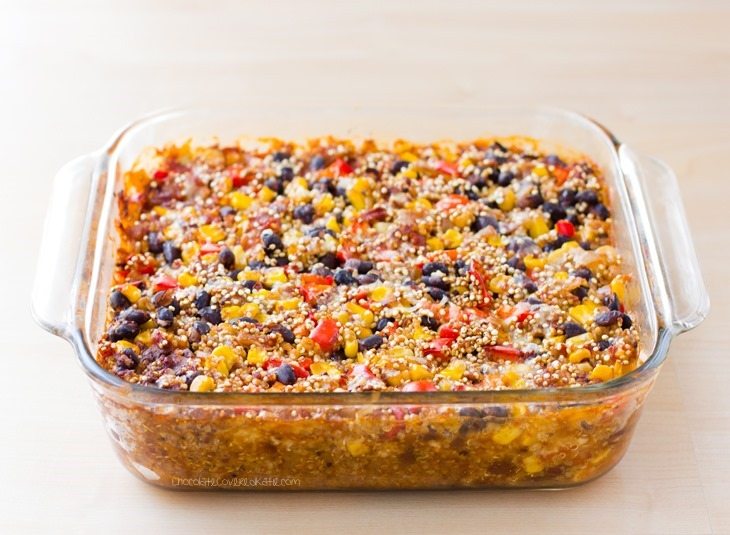 With just 5 minutes of prep work, you could even try it out for dinner tonight!
The recipe is super easy to make and is sure to satisfy both meat eaters and vegetarians.
High in protein, it's a meatless meal that's filled with superfoods such as black beans, quinoa, and red peppers, yet tastes like pure comfort food at the same time ♥.
The best part is that you don't need to cook the quinoa beforehand, which saves you time and also means fewer dishes to clean.
Serve it in bowls or on plates – the casserole is firm enough to slice into squares.
It also makes a delicious savory breakfast!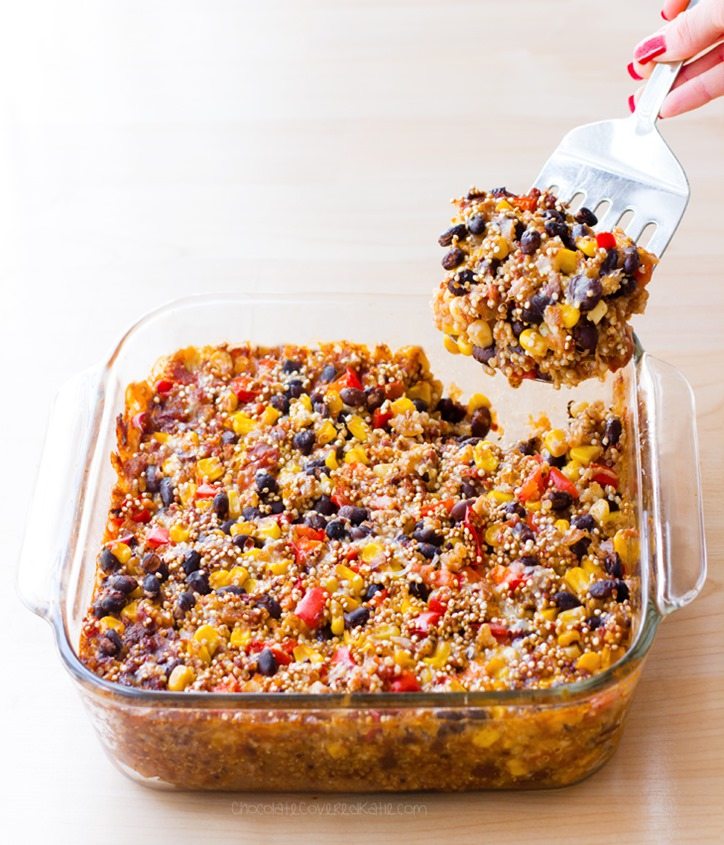 I adapted this quinoa casserole from an unlikely source: Banana Bread Quinoa Breakfast Bars.
Proof I do sometimes think about other things besides chocolate and dessert. The recipe takes just three easy steps, which I've posted below with accompanying photos.
Step-By-Step Photos: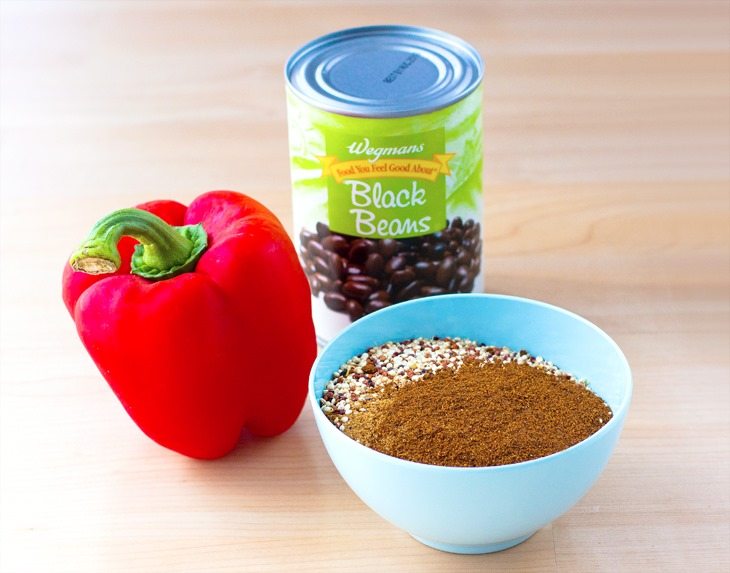 Step One:
Gather all of your ingredients.
Line an 8×8 pan with parchment paper, and preheat the oven to 350 F.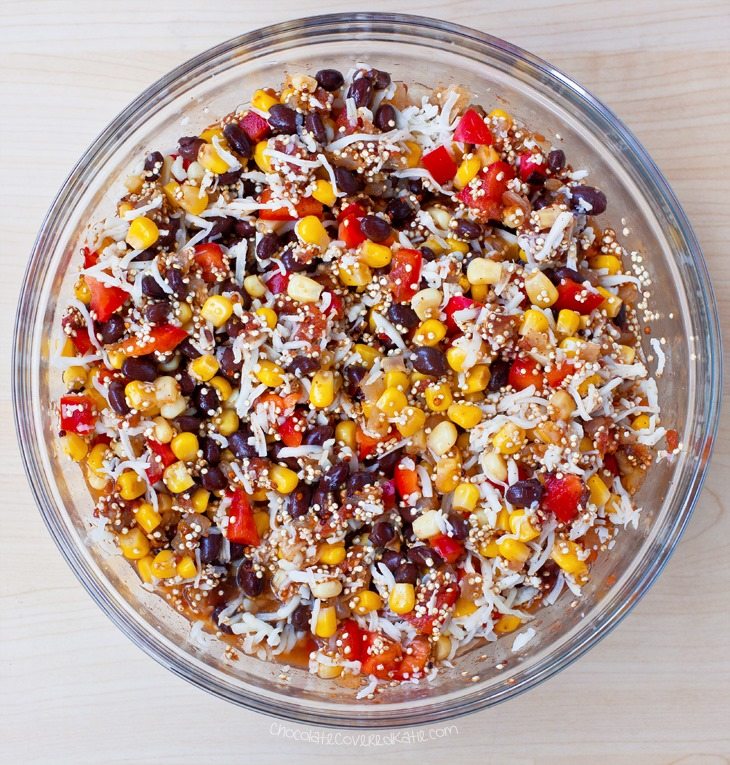 Step Two:
Combine all ingredients in a large bowl.
Stir together until well-mixed, then spread the quinoa mixture evenly into the prepared pan.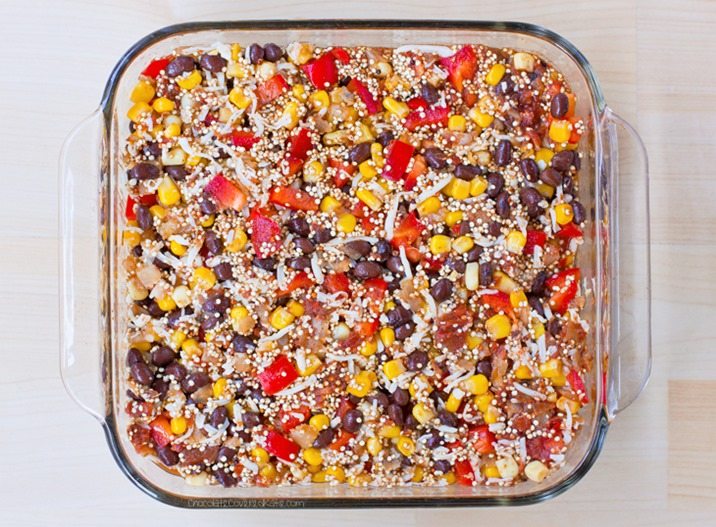 Step Three:
Bake 28 minutes on the oven's center rack.
Turn off the heat, and let sit in the closed oven to firm up. Serve hot, or cover and refrigerate overnight.
Leftovers can be refrigerated 3-4 days.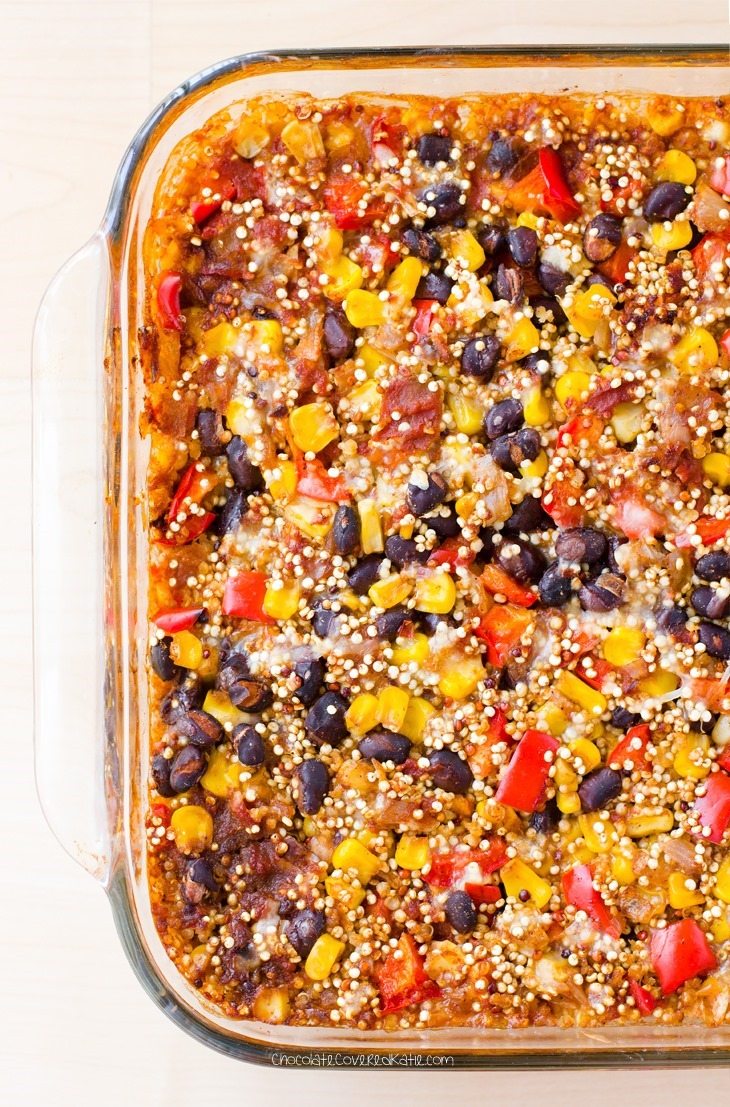 While I've only made this quinoa casserole as listed, please feel free to experiment with other ingredients or spices.
You can try substituting chopped carrots for the corn, zucchini for the bell pepper, white beans or even lentils for the black beans, or perhaps even rice for the quinoa.
Leftover beans? Make these easy Black Bean Burgers
With any recipe, whether it be mine or someone else's, it's always a good idea to make the recipe exactly as written the first time so you know what it's supposed to taste like.
Then you can experiment and see how using different ingredients changes the taste and texture of the recipe.
Edible experiments can be a risk, but sometimes that risk pays off big time!
In this particular case, I took a risk by adapting a dessert recipe to make a savory one… and I could not be happier with the results.


Cheesy Mexican Black Bean Quinoa Casserole
This healthy quinoa casserole is the perfect vegetarian weeknight dinner, and leftovers are great for meal prep.
Ingredients
1

cup

uncooked quinoa

2

tsp

chili powder

1/2

tsp

cumin powder

1/4

tsp

garlic powder

1/4

tsp

salt

1

can black beans,

or 1 1/2 cups cooked

1

can corn,

or 1 1/2 cups cooked

1

cup

crushed tomatoes,

canned or fresh

1

bell pepper,

diced (1 cup)

1/2

cup

onion,

diced

1

cup

cheese,

such as Daiya vegan, OR nutritional yeast

1

cup

water
Instructions
Preheat oven to 350 F. Line an 8-inch pan with parchment paper, and set aside. Drain the beans and corn. In a large bowl, combine all ingredients until well-mixed. Spread into the prepared pan, and bake on the center rack 28 minutes. Without opening the oven door even a little, turn off the heat and let the casserole sit in the closed oven for an additional 25 minutes. Remove, and serve. The casserole will firm up more overnight as well – store leftovers covered in the fridge for 3-4 days.

Instant Pot Version: Add an extra 1/2 cup of water and set it to manual for 8 minutes. Thanks to reader Louise who came up with this version and left a comment to let us know it can be made in an instant pot!

View Nutrition Facts
.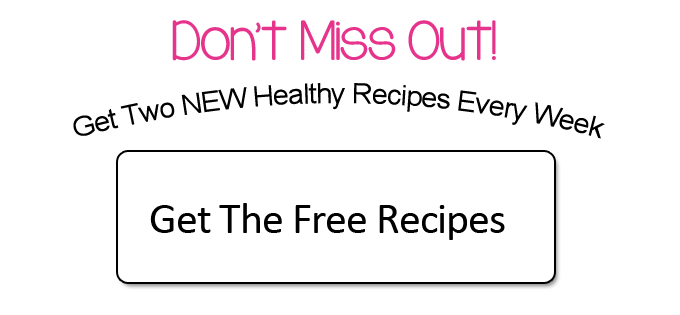 More Healthy Savory Recipes: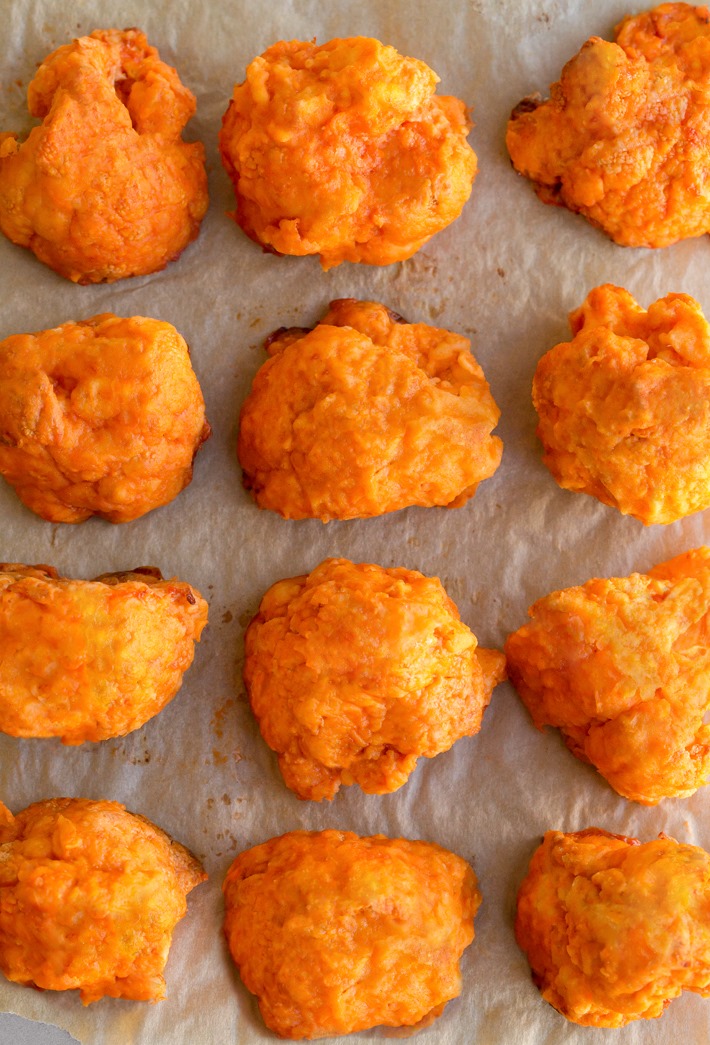 .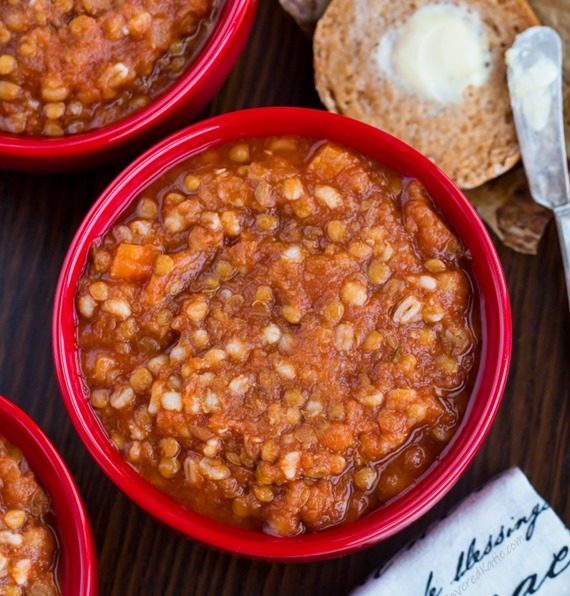 .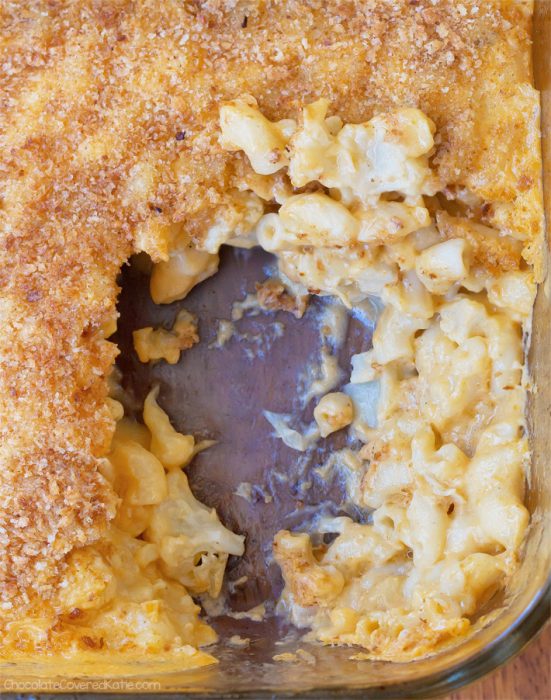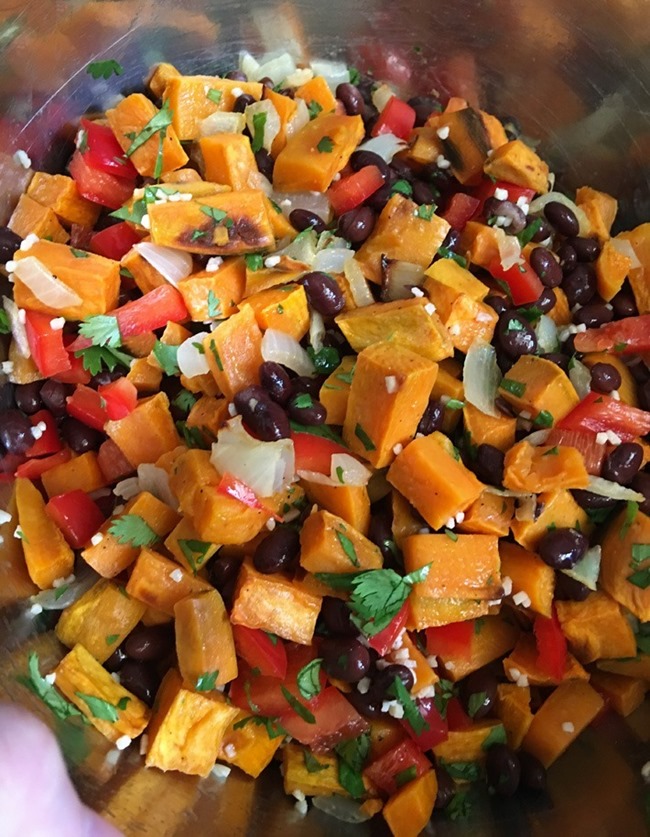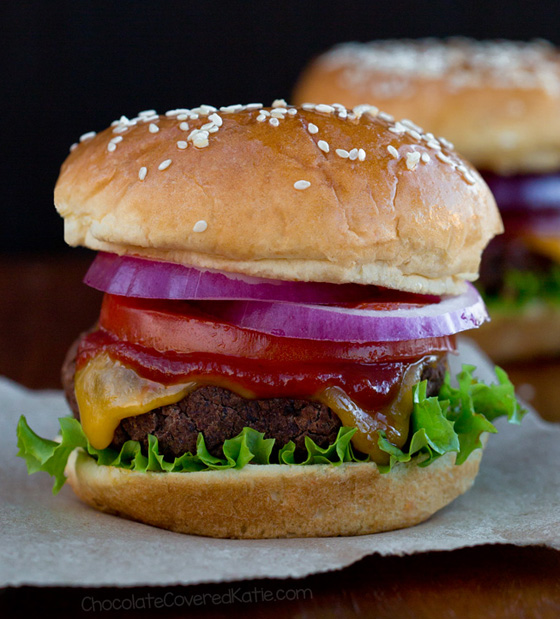 Blog Update: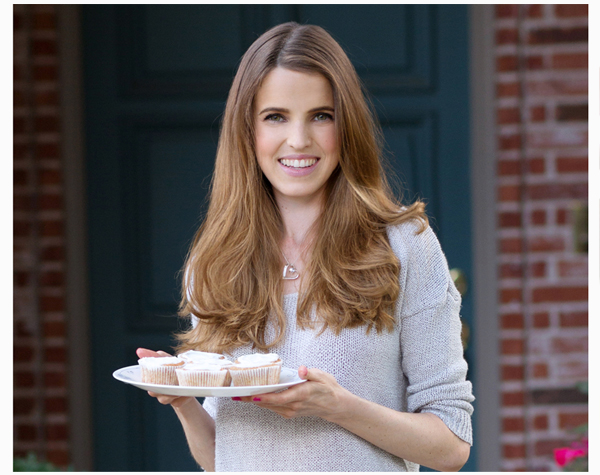 There are some exciting things coming to the blog in the next few months, including a brand new ebook coming out very soon that may or may not be 100% devoted to breakfast recipes! I've also hired a full-time media director and updated the FAQ page: