Soft, sweet, buttery, and consistently delicious every time… this is the only vegan cornbread recipe you'll ever need.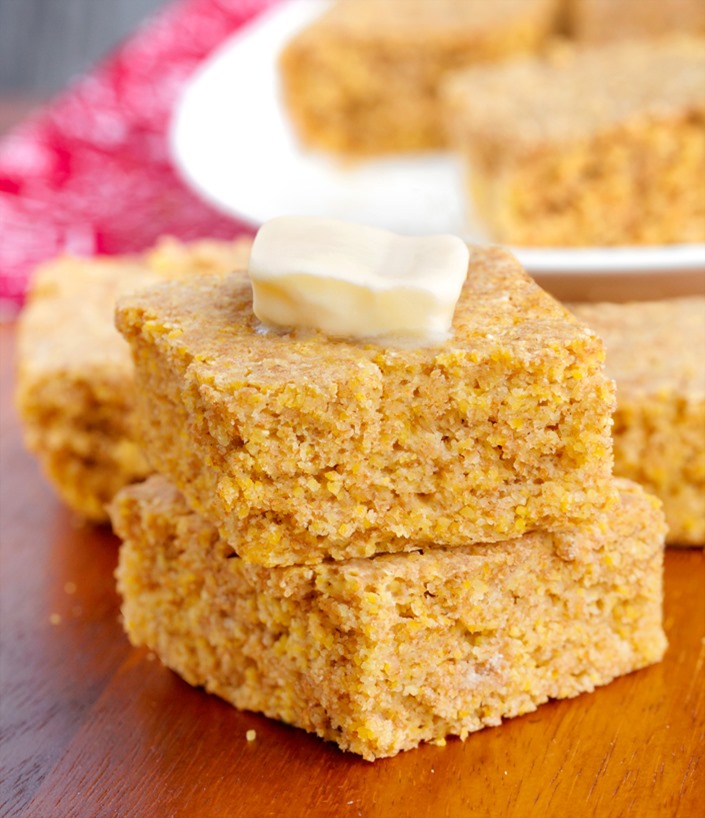 Easy vegan cornbread recipe
Say hello to your new favorite cornbread.
The recipe is super easy to make, with just a few basic ingredients you can always keep on hand. No eggs, no milk or butter, and no flax seeds or expensive specialty flours.
It's the perfect plant based healthy comfort food for serving alongside a bowl of homemade tortilla soup or vegetarian bean chili.
Also try this Vegan Mac and Cheese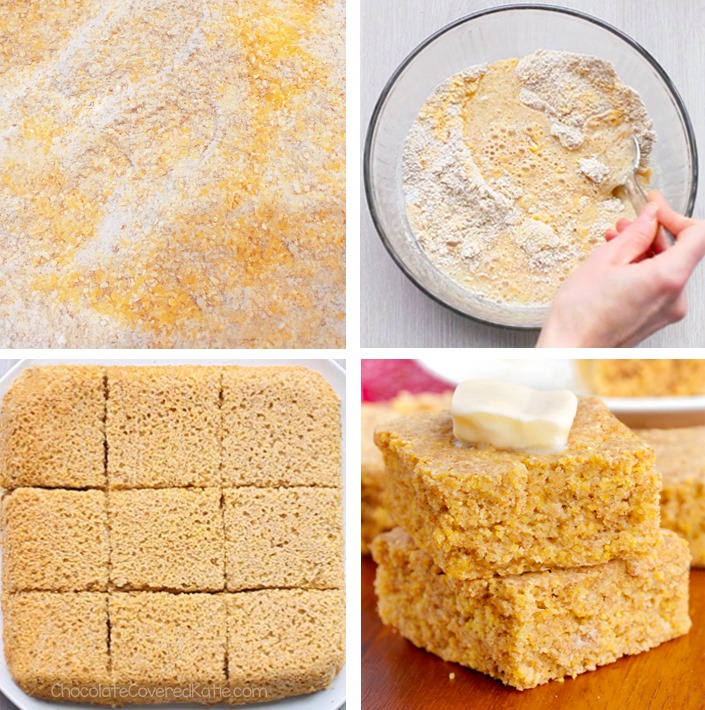 This homemade cornbread recipe is suitable for multiple special diets, as it can be made egg free, dairy free, vegan, gluten free, sugar free, and oil free.
The recipe reminds me of the famous Jiffy cornbread mix I grew up on, just without all the preservatives and hydrogenated lard.
With a tender and moist texture and soft buttery flavor, it has all the homestyle goodness of the classic Jiffy version and yet is much healthier for you (and secretly vegan!) at the same time.
Readers also love these Vegan Brownies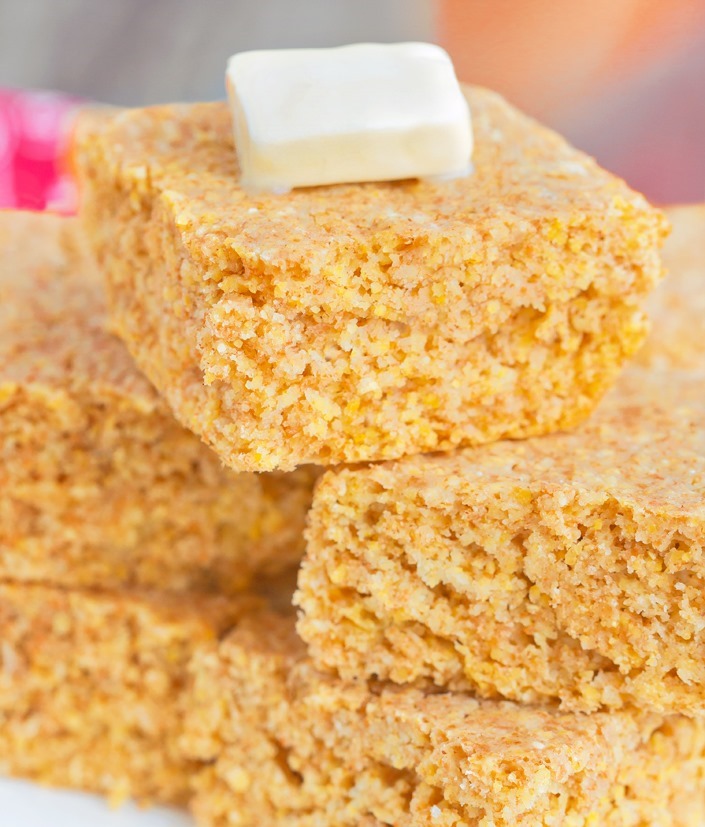 What do you eat with cornbread?
Vegan cornbread is the perfect side for a main dish of Vegetarian Chili or a thick and hearty soup, such as my favorite Lentil Soup Recipe.
It's also delicious smothered in gravy (try this Mushroom Gravy) or served alongside roasted vegetables, sweet potato salad, vegetable stew, baked beans, mango salsa, or crumbled into milk and topped with berries or sliced banana and peanut butter for a filling and healthy breakfast.
And of course it's a great recipe for any holiday party or big event, including Christmas, Easter, New Years Day (where cornbread is thought to represent good luck and prosperity thanks to its golden color), or a vegan Thanksgiving dinner feast.
I brought it to Super Bowl Sunday one year – along with these Buffalo Cauliflower Wings – and people couldn't get enough!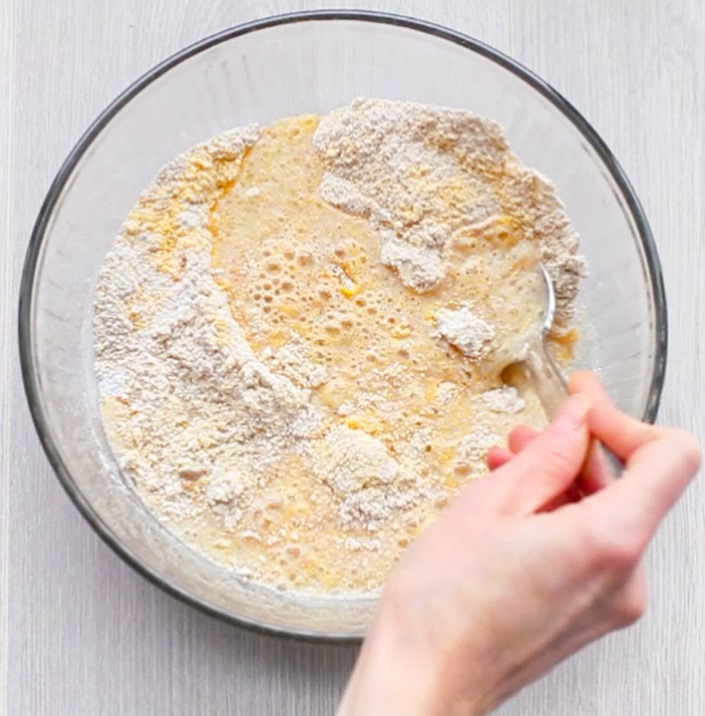 What type of cornmeal is best?
Typically, cornbread from scratch is made with either fine or medium ground cornmeal.
Course cornmeal (the kind used to make polenta) technically works here, but the texture of the finished product will be somewhat gritty.
For this recipe, feel free to use either white or yellow cornmeal. Regular cornmeal should be available at grocery stores in the same section as flour; or whole grain cornmeal is often at health food stores or Whole Foods. Either will work here.
Healthy cornbread ingredients
This simple cornbread is made with pantry staple ingredients, including flour, cornmeal, vinegar, salt, baking powder, and sweetener of choice.
Feel free to use fresh, frozen thawed, or canned and drained corn.
Cornbread is great topped with vegan butter spread, peanut or almond butter, strawberry jam, or even coconut butter.
Or stir a handful of blueberries, raisins, or jalapeños into the batter just before baking. You can also use it to make stuffing or as the base for a savory southern style cornbread casserole.
While I like to use nondairy butter spread, oil or even almond butter also work. Or if you need a low-fat version, you can replace the fat with an equal amount of applesauce. The resulting texture will be a bit gummy, but if you're used to fat-free baking, that shouldn't be a problem as long as you're not serving the low-fat version at a party where the guests are expecting traditional cornbread.
Trending this week: Chia Pudding Recipes
Above – watch the vegan cornbread recipe video
How to make vegan cornbread
To make the cornbread, start by whisking together all liquid ingredients.
Let the batter sit for at least 10 minutes. Preheat your oven to 350 degrees Fahrenheit, and line or grease an 8×8 pan.
Combine all ingredients, pour into the prepared pan, and bake for 25 minutes on the oven's center rack.
The recipe texture is much better the second day, so let sit overnight—very loosely covered—before tasting if possible.
This easy cornbread recipe is great for meal prep.
You can cook it in a square or round pan or cast iron skillet, or you can even turn it into vegan corn muffins if you'd prefer.
Leftovers can be loosely covered an refrigerated for 2-3 days, or you can also slice and freeze them for a rainy day!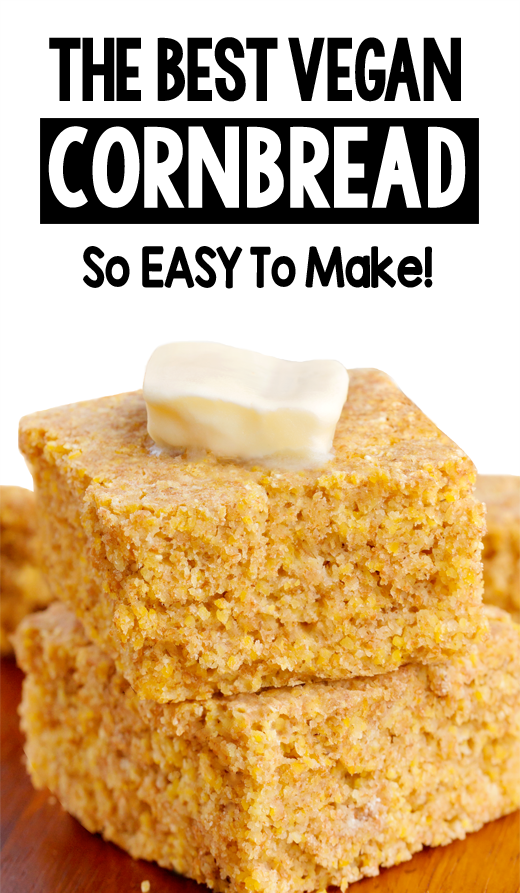 Vegan Cornbread
A soft and delicious homemade vegan cornbread recipe.
Ingredients
1

cup

milk of choice

1

tbsp

white or cider vinegar

3

tbsp

applesauce

3

tbsp

buttery spread,

oil, almond butter, or additional applesauce for fat-free

1 1/3

cup

corn

1

cup

cornmeal

1

cup

spelt,

white, oat, or gf ap flour

4

tsp

baking powder

1

tsp

salt

3

tbsp

sugar or your favorite sweetener of choice
Instructions
To make the cornbread, whisk together all liquid ingredients and let sit 10 minutes or more. Preheat your oven to 350 F. Line or grease an 8×8 pan. Combine all ingredients, pour into the pan, and bake 25 minutes. The recipe texture is much better the second day, so let sit overnight—very loosely covered—before tasting if possible.

View Nutrition Facts
Notes
*See recommendations earlier in the post if unsure what type of cornmeal and fat sources will yield best results. If turning the recipes into muffins, shorten the baking time to 17 minutes. And if you're a visual person, be sure to check out the recipe video above!
The vegan cornbread recipe was adapted from these Applesauce Muffins.
More Vegan Bread Recipes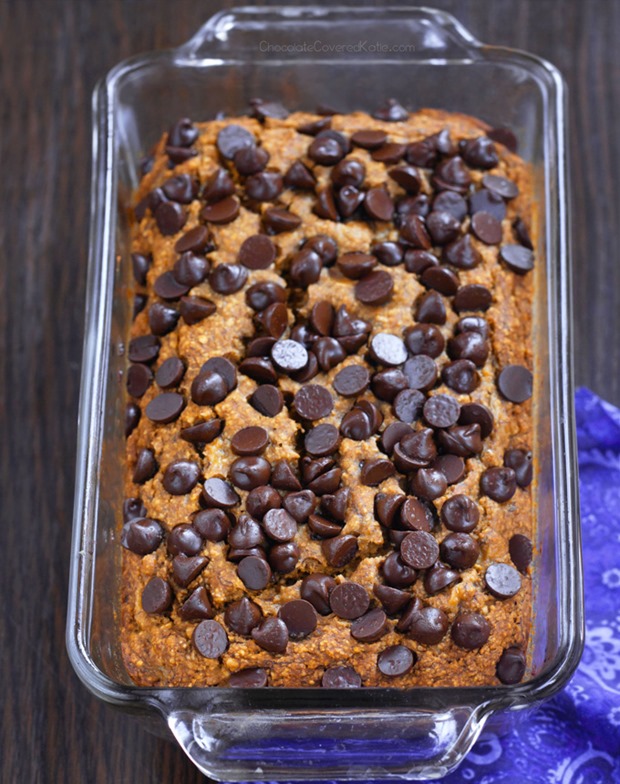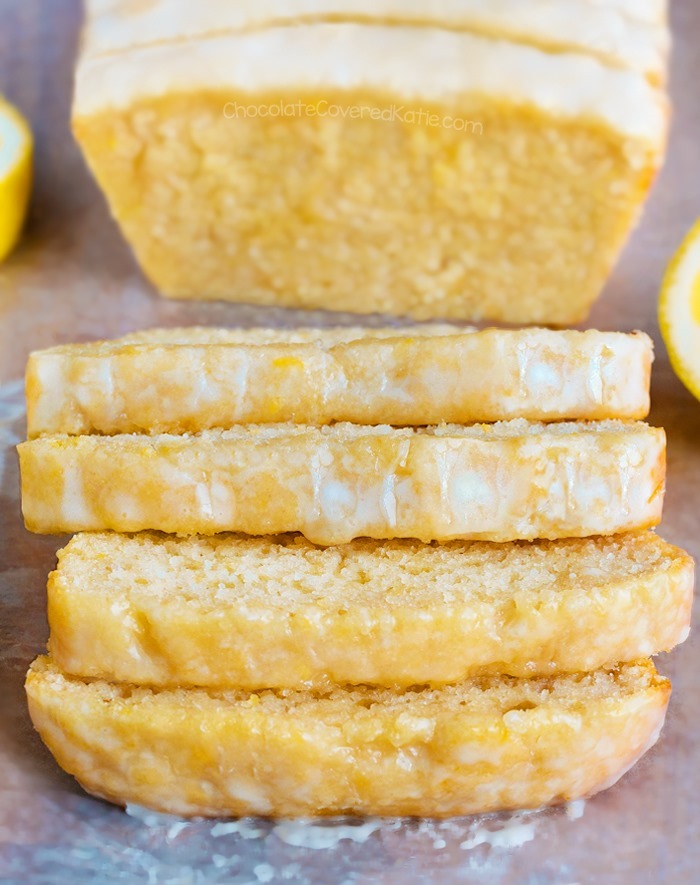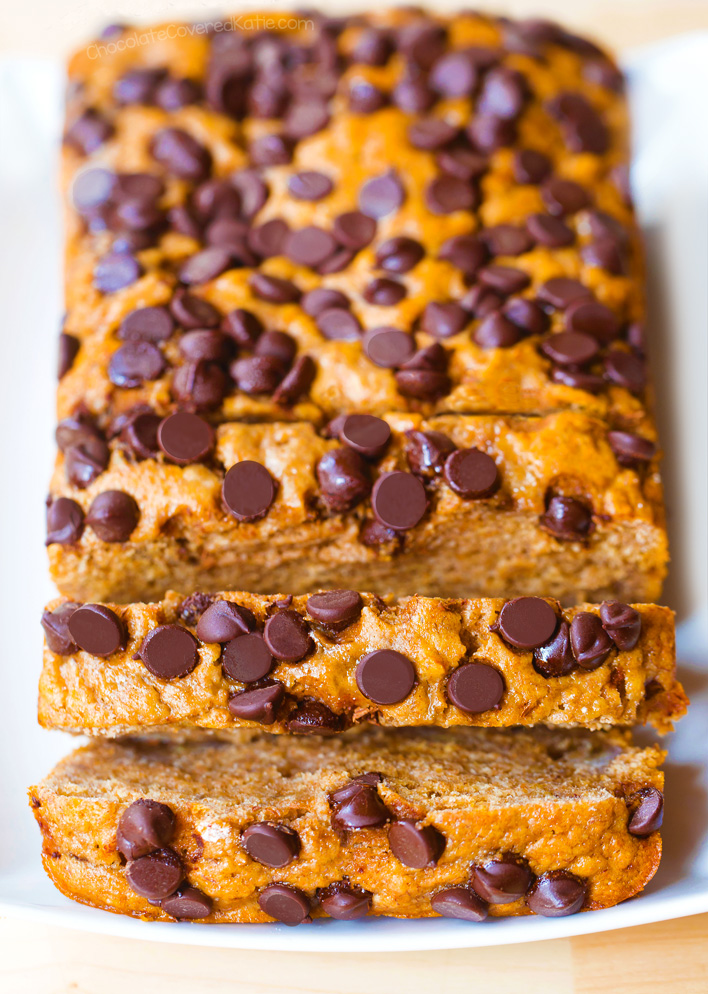 Healthy Banana Bread – OIL FREE Option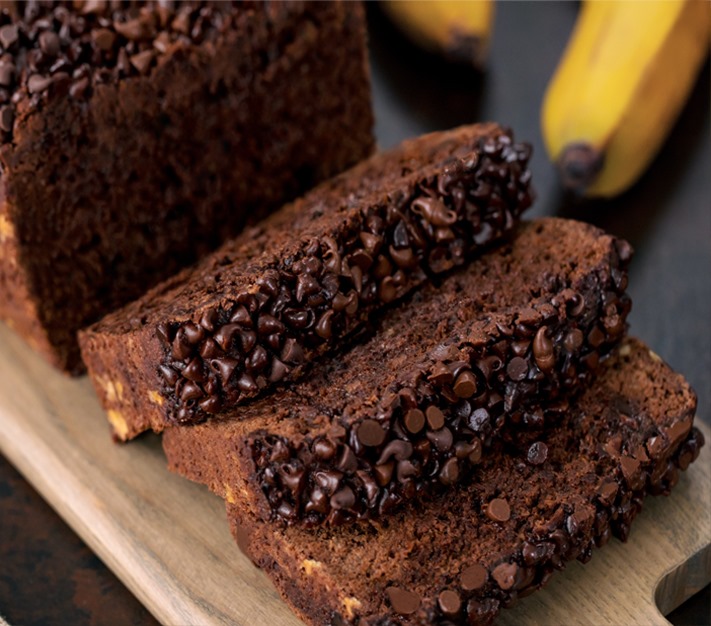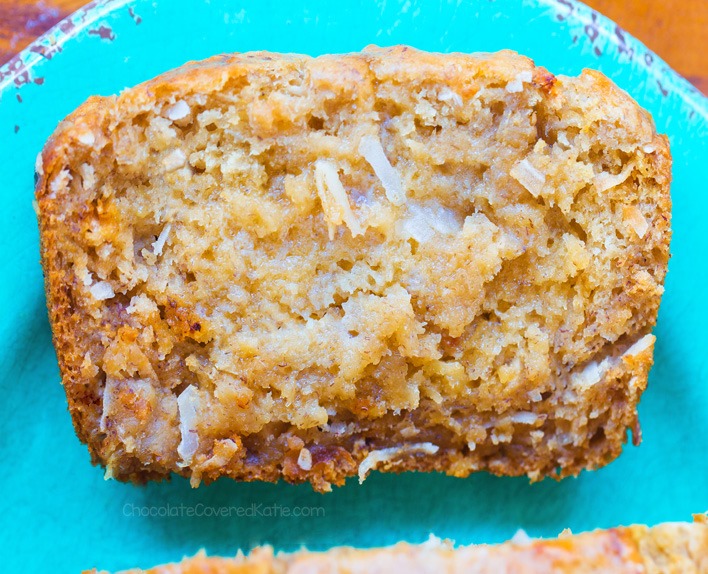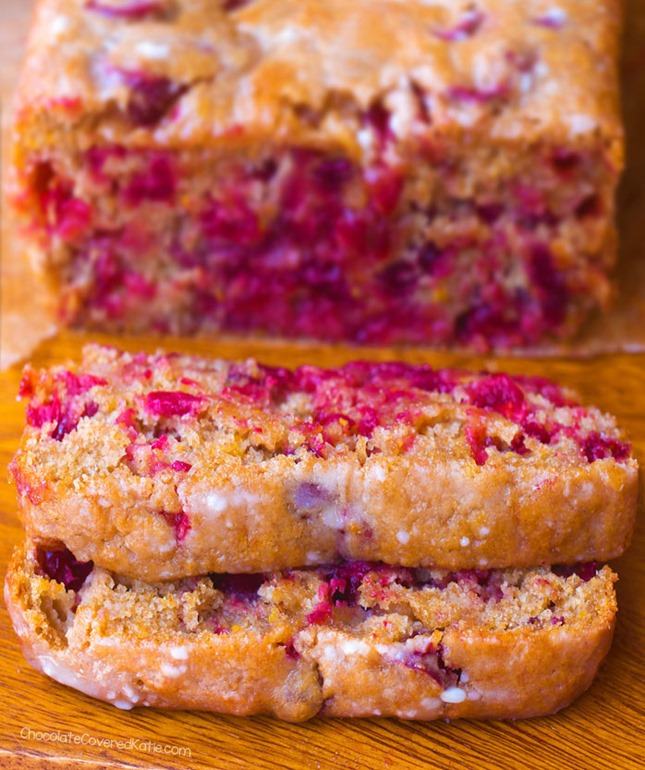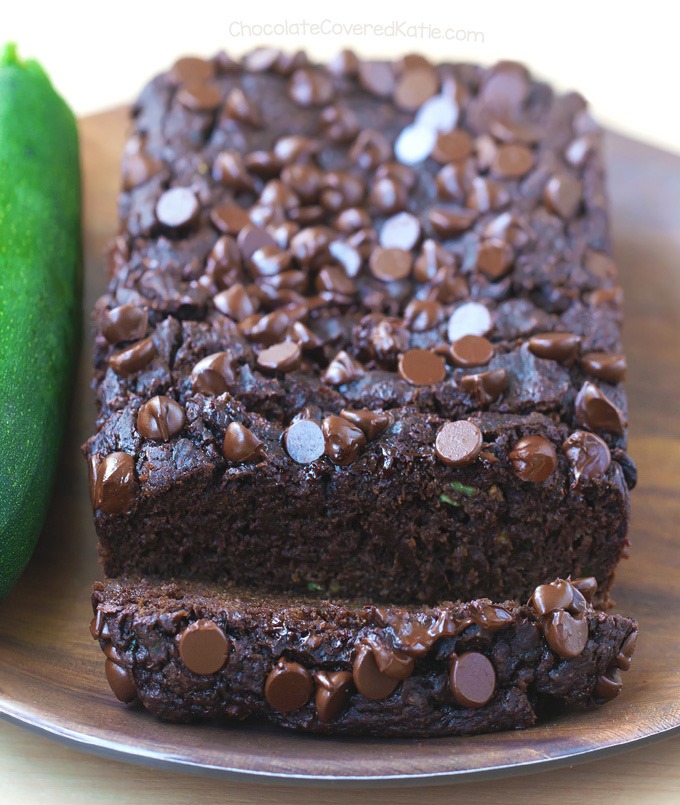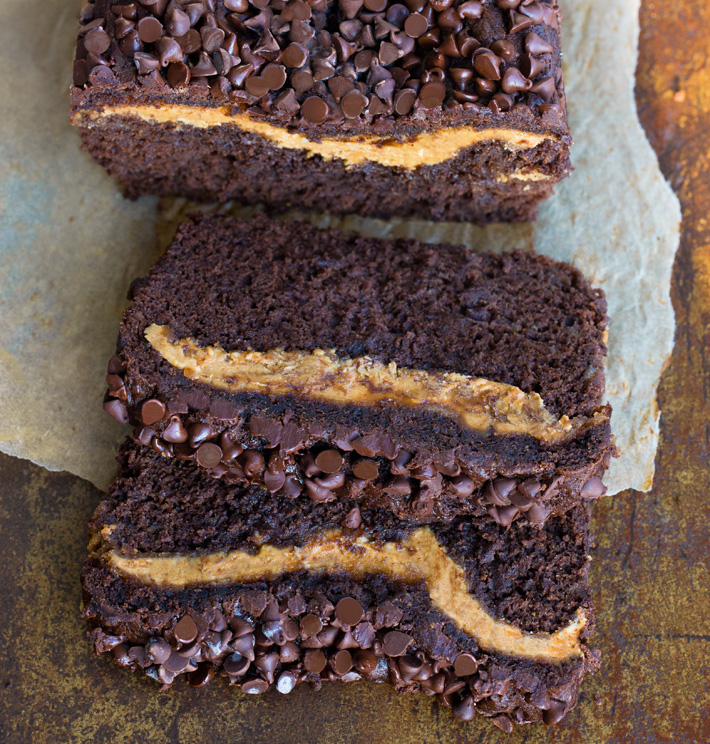 Vegan Chocolate Peanut Butter Bread
(Recipe from my breakfast ebook)