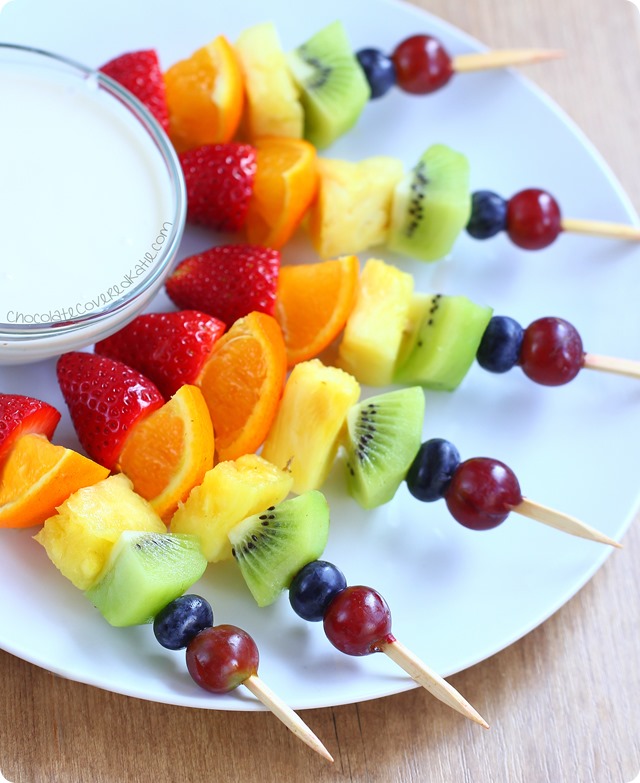 Skittles, Starburst, and other packaged candies can't even begin to compete with fresh fruit in its most natural form. Why weigh one's body down with unhealthy added sugars and artificial flavors when nature's candy tastes good and is good for you at the same time?
Reach for one of these adorably delicious fruit kabobs the next time you're craving Sour Patch Kids or jelly beans. They're easy to make and are even kid-friendly!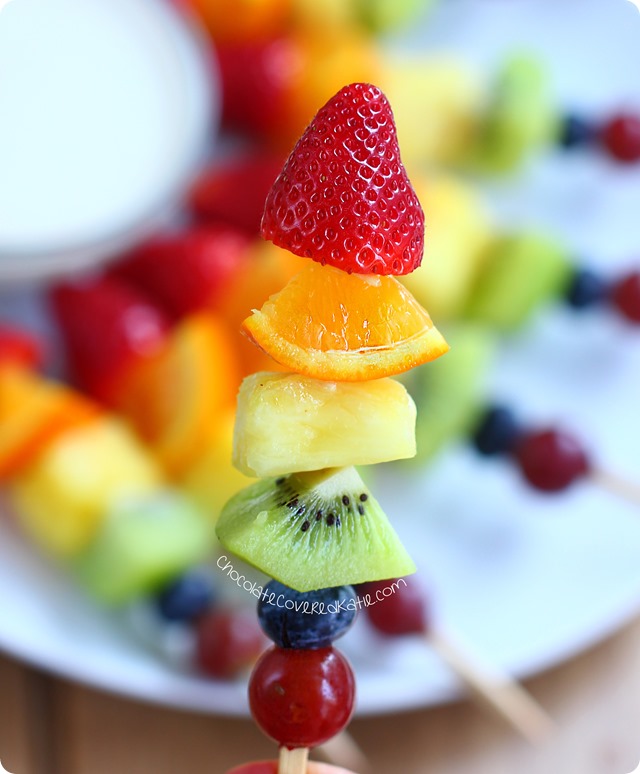 Breakfast magic wands?!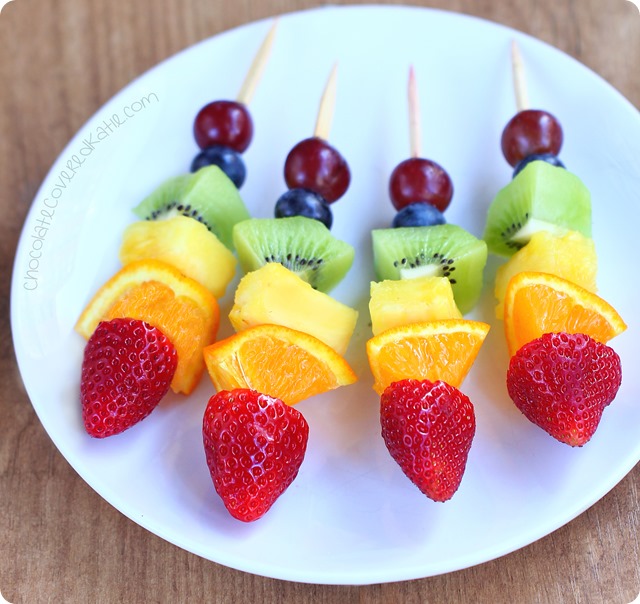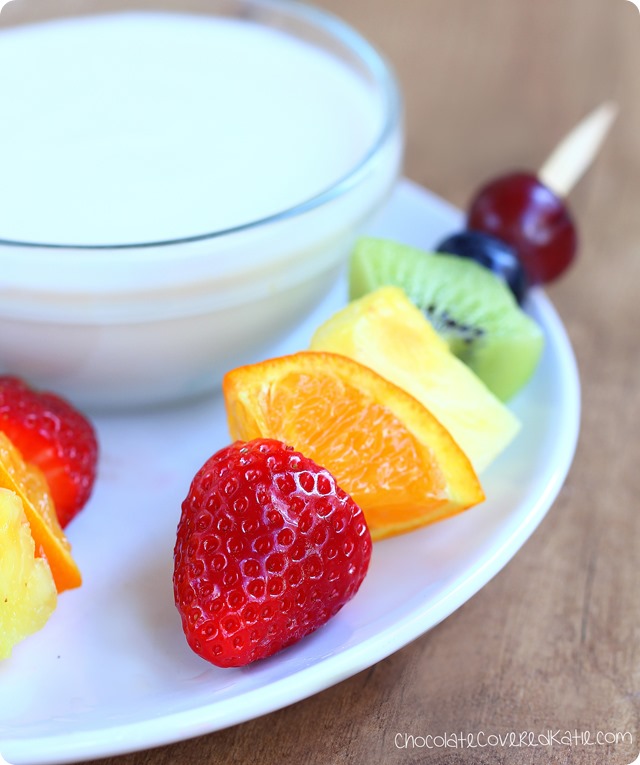 Perfect for any brunch or baby shower, you can serve the rainbow fruit kabobs on their own if you'd like. Or make up an easy yogurt dip by adding a little sweetener of choice and pure vanilla extract to plain yogurt.
I used my dairy-free Homemade Greek Yogurt.
Rainbow Fruit Kabobs
(For breakfast, snack, or dessert)
Strawberries or raspberries
Oranges or cantaloupe
Pineapple or banana
Kiwi or honeydew
Blueberries
Purple grapes
Wash and slice all fruit. It's best to use fresh fruit if serving these fruit kabobs to company, but frozen fruit can be used if presentation is not a concern. Insert the fruit onto skewers (available at grocery stores near the paper cups and napkins). Serve plain or with dip of choice.
Link Of The Day: