I finally did it! Finally got to try these: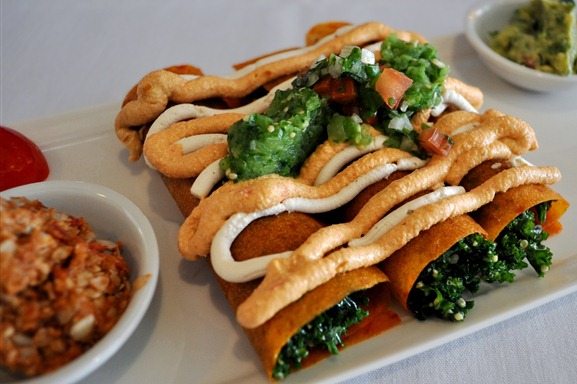 Coconut Kale Enchiladas from Bliss Raw Cafe.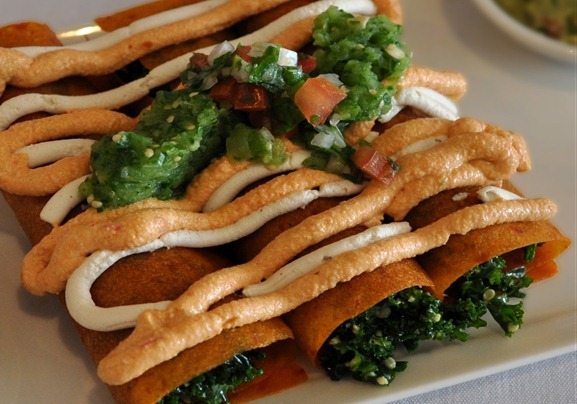 Menu description:
Marinated kale with nacho cheeze, pico de gallo, salsa verde,
and cashew sour creme wrapped in coconut tortillas
It's the coconut tortillas that really got me. Somehow, they were soft and crispy at the same time. And their sweetness made a perfect foil for the acerbic kale.
This was actually my first time ever trying enchiladas– raw or cooked, vegan or non. Somehow, even though I've lived in Texas for years, I'd never had them before. If other enchiladas are as good as these, I've been missing out! But then again, other enchiladas don't have coconut and kale… so they couldn't possibly be as good as these!
Other things I've ordered at Bliss:
Loved loved loved this! The basil pesto was especially yumlicious.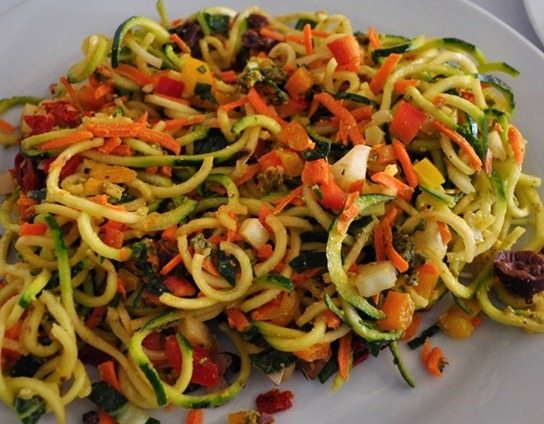 Not so big on this one. But really, you can't expect to love every item on a restaurant's menu.
On this trip, I brought along the Bamboo Utensil Set I received as a Christmas present. My friend asked, "Aren't you ever worried people will think you're weird for bringing your own utensils to a restaurant?"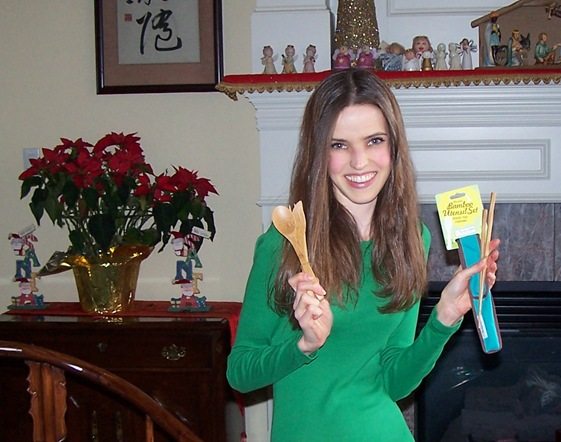 Well, first of all: No, I don't care. If people want to think I'm weird, that's their loss. My grandma always said, "If they're laughing at me, at least they're laughing!"
Second of all: It was a raw restaurant, for goodness sake! The guy serving us had about ten tattoos on his arms, and a lady across from me had hot-pink hair. Not exactly the kinds of people who judge you for going against mainstream society.