My brain is fried like Fakin' Bacon!
In fact, it's so fried I accidentally just wrote brian instead of brain. After plowing through a three-page essay, I needed a break. Enter afternoon snack: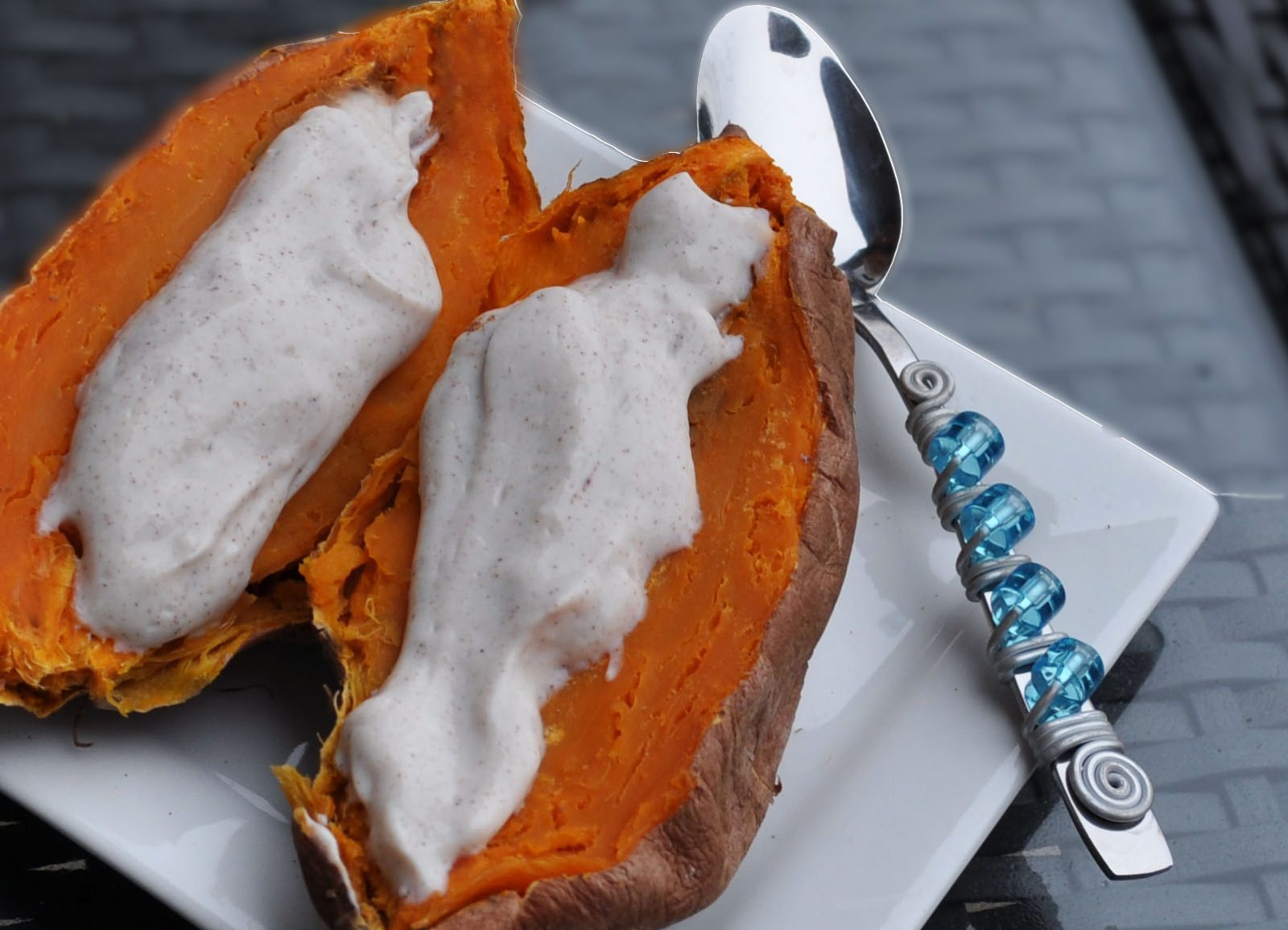 Baked sweet potato with coconut Banana Butter.
Yes, coconut banana butter. It's something I'd been meaning to try for ages. And now I'm wishing I'd tried it a whole lot sooner, because this stuff kicks butt…ernut squash.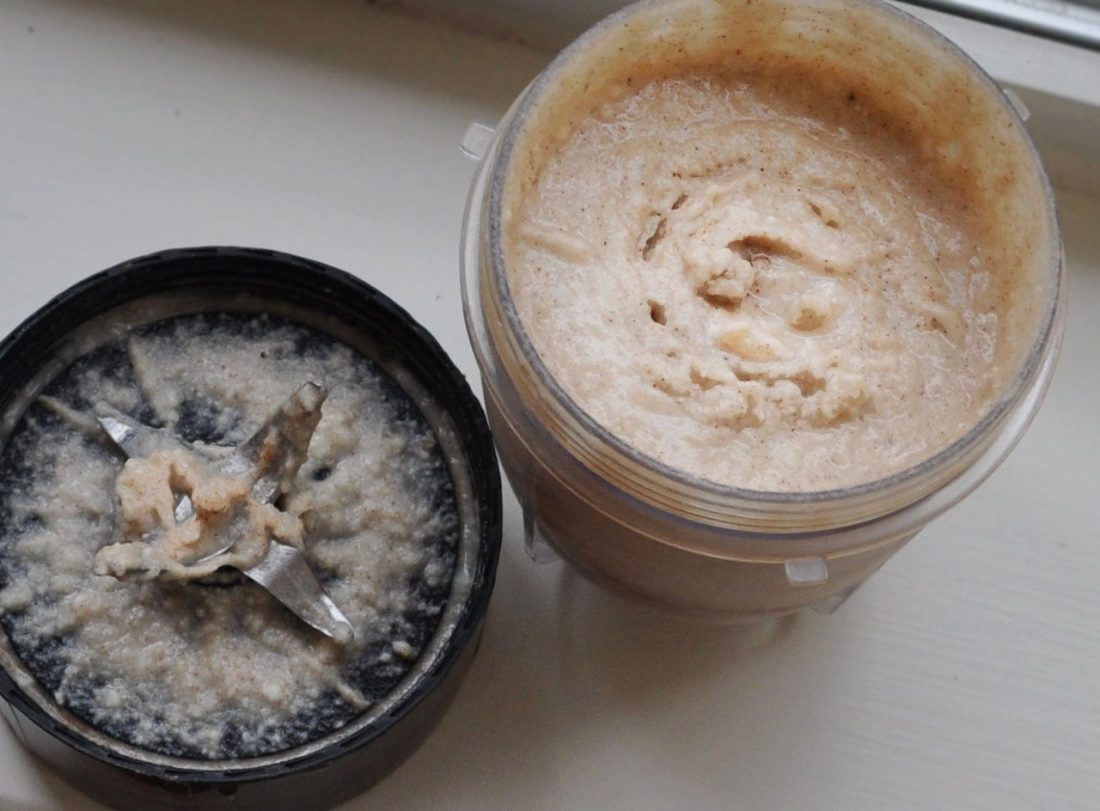 Vanilla Fudge Frosting
(or Coconut Banana Butter)
1/2 a very-ripe large banana (80g to 100g)
1/4 cup melted coconut butter or homemade coconut butter
1/4 tsp cinnamon (omit for a whiter frosting)
1/16th tsp salt
optional: a few drops pure vanilla extract
The ripe banana gives it sweetness, but you can add a little stevia or powdered sugar or maple syrup if you want it sweeter. Or use a non-ripe banana and extra sweetener if you don't want any banana flavor in the frosting.
To make the frosting, just blend all ingredients together. (It's even better if you microwave the banana for like 10-15 seconds before adding other ingredients.) Be sure not to use a cold or frozen banana unless you completely thaw it first, because it will solidify the coconut butter and make it taste grainy.
Edit: for those of you who asked for the nutritional info: Serving Size: 1 tablespoon, Calories: 40, Fat grams: 4, Deliciousness: 1 bazillion!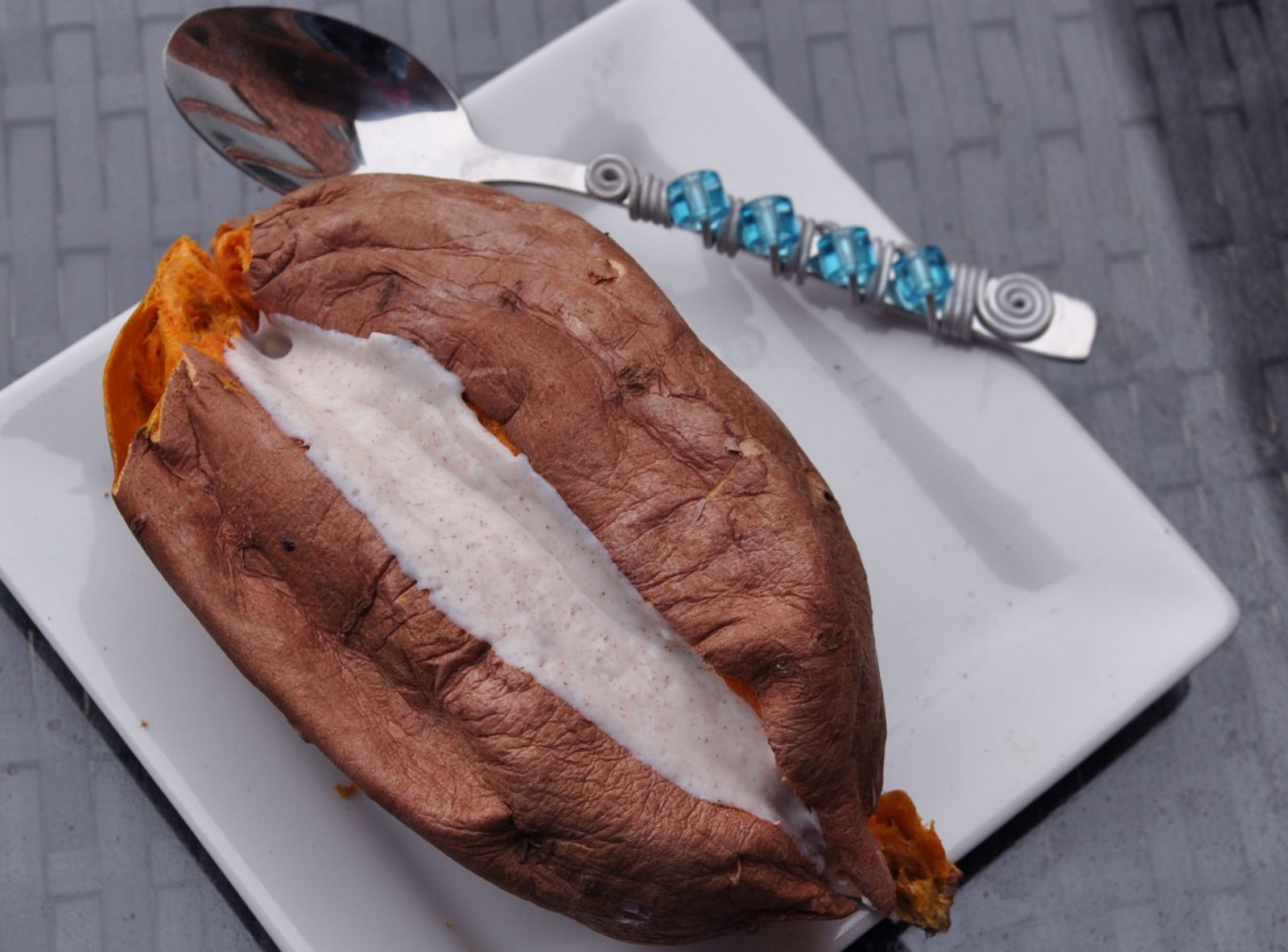 Update:  Use this recipe to make Sugar Free Chocolate Fudge!
A few lucky spoonfuls jumped into a roasted-sweet-potato blanket. (I bet even Linus would give up his blankie for one of those!) I've found a new nut butter obsession. As if I needed another one….
Have you tried coconut butter yet?
Also, does anyone have tips to re-charge a fried brain (or a fried brian, as the case may be)?