Ya know, for someone who will never be a raw-foodist, I sure do have a lot of raw recipes. I even have a separate raw recipe tab! And now it's time for yet another creation that falls under this tab: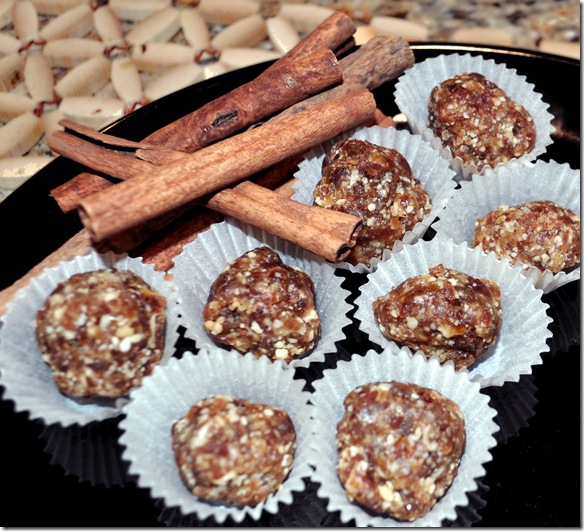 Hmmm… I bet these'd be good alongside (or inside) a big bowl of Snickerdoodle Oatmeal!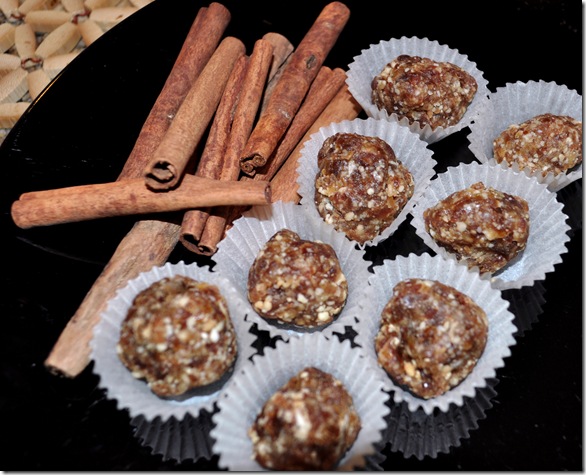 The perfect compliment to morning tea, coffee, or the aforementioned Snickerdoodle Oatmeal. All the yumminess of a warm snickerdoodle cookie, without heating up the oven!
.
Raw Snickerdoodles
(a.k.a. Snickerdoodle Babies)
(Yields a bit more than the size of two Larabars)
30 grams unsalted, raw almonds
80 grams dates (if you don't know what type of dates to use, see the

Baby FAQ post

)
a bit over 1/16th tsp salt
very scant 1/4 tsp vanilla extract
heaping 1/8 tsp cinnamon
pinch cream of tarter (I'm not sure it actually needs the c.o.t. But real snickerdoodle cookies have it, so I sometimes add it.)
Blend in your food processor (I use the Magic Bullet short cup). Smush into cookies, or balls, or bars, or even cookie-cuttered shapes.  Enjoy!
.
Question of the Day:
What's your favorite type of cookie?
Or, what's your favorite of the fudge baby flavors?
Although she hasn't tried any of these yet, I'm thinking the snickerdoodles will be my sister's favorite fudge baby flavor, because snickerdoodles are one of her favorite Christmas cookies.  My favorite cookie… gosh, I dunno. Probably something with chocolate! Maybe plain old chocolate chip? Boring, I know. I like cookies, but they have to be soft. No three-day-old cookies from the cookie jar for me. Straight outta the oven is best! And Oreos may be vegan, but I never liked them. Chips Ahoy were ok if I dipped them in milk to get 'em soft. Hard cookies just makes my tastebuds think "stale."
And as for fudge baby flavors, I really like the doodle babies. (Mostly, I just like saying "doodle babies!!!")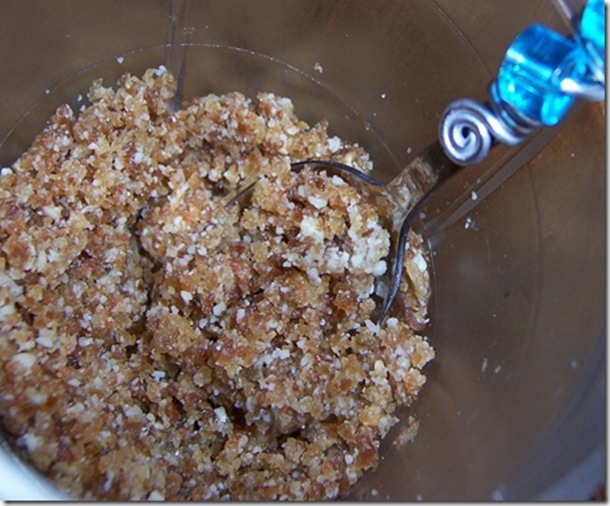 But my favorite *might* be the raw Peanut Butter babies .
Don't make me choose!
.