The recipe post: A few months ago, I posted a tribute to a favorite breakfast: Snickerdoodle Oatmeal.
But in my exuberance to highlight an amazing concoction, I left out the most important part of my post: the actual recipe!  I didn't even realize it until a reader brought it to my attention. And speaking of reader questions, I've also been asked:
How can you manage to run for over an hour in the mornings, make a gourmet breakfast, and still get to class on time?
Answer: I do a lot of the breakfast prep-work the day/night before.  As an example, here's a Quicker-Snicker(doodle) recipe: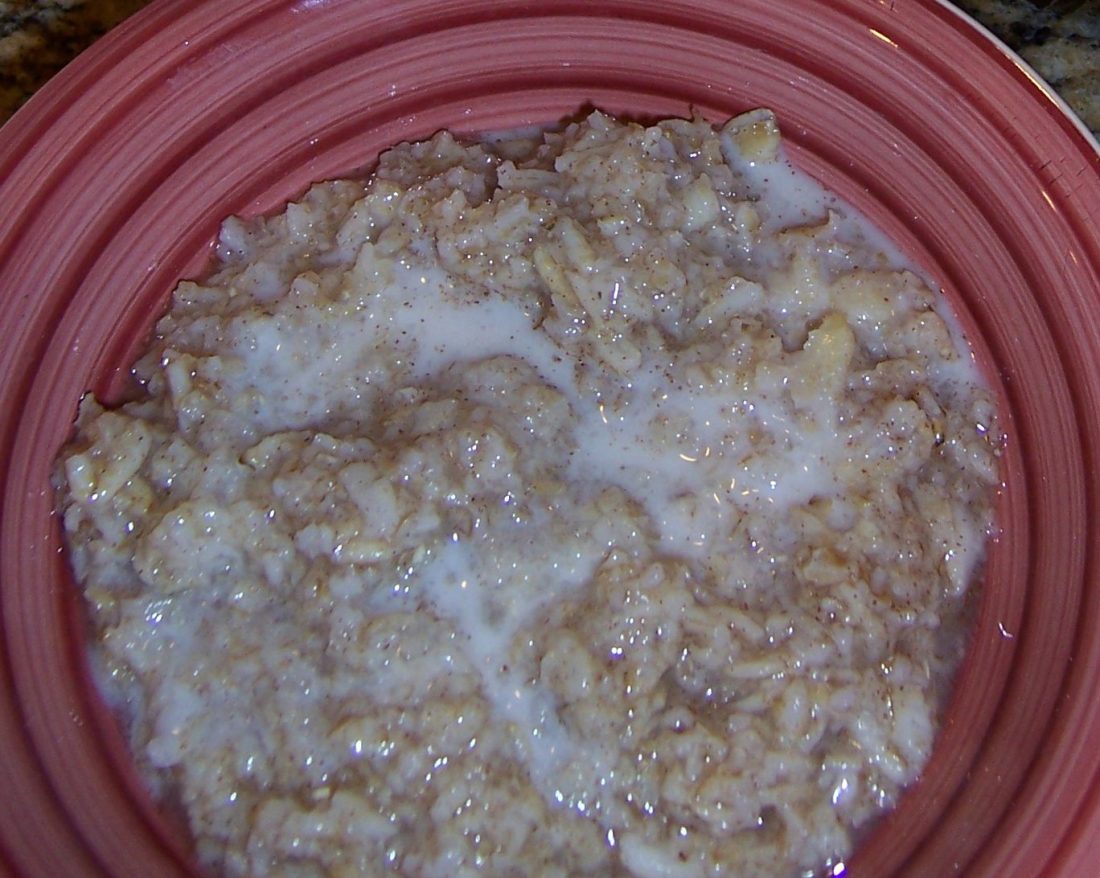 Serves one hungry CCK or one and a half normal people.
Snickerdoodle Hot Cereal
3/4 cup (60g) kamut flakes or oats
1 tsp cinnamon
½ tsp pure vanilla extract
salt
2 tbsp almond milk – plus extra if you cook your cereal in milk
Sweetener to taste (sugar, stevia, maple syrup, etc…)
Microwave times may vary due to wattage. This used a 1000-watt microwave. In a large Pyrex measuring cup, combine the flakes with 1 ¼ cups liquid and salt (I use ¼ tsp plus 1/8 tsp). In other words, use the Voluminous Oatmeal Trick! Microwave 4 minutes.  Then microwave for another 30 seconds to 1 minute, watching to ensure it doesn't spill over. Leave out for 10-15 minutes, then stir and cover completely with cling wrap. Put in the fridge.  It's ok if the flakes are liquidy—that will evaporate. (If it's watery soup, however, you might want to stick it uncovered in the fridge for a few hours before covering). The next day, your breakfast is ready for you to play! Stir in the vanilla, cinnamon, sweetener, and milk.  I also add 1/4 tsp more salt, but taste and decide.  Stir. Now I like to use a hand blender, only for 4-5 pulses so the Snickerdoodle cereal will keep its chewy texture.  If you like your cereal hot, you can microwave it again.  But I actually prefer this cold.  Especially after a run, the coolness is really refreshing.