Attack of the Chocolate!
I said I was going to bombard you with dessert recipes.
And what better way to begin the attack than with a chocolate-cherry bomb?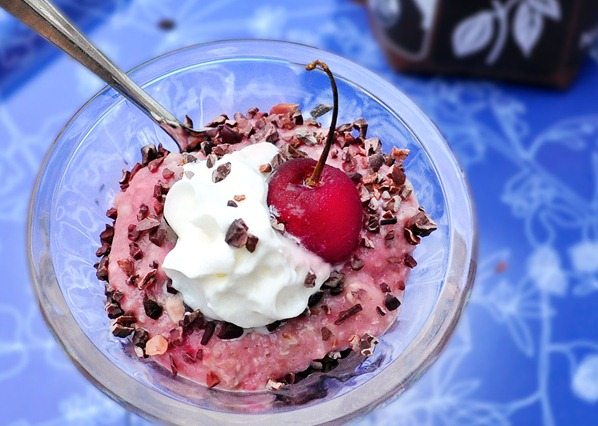 Another Crazy Oatmeal Recipe!
You can find all my crazy oatmeal recipes here: All things Oatmeal.
I'm also working on tagging my oatmeal posts.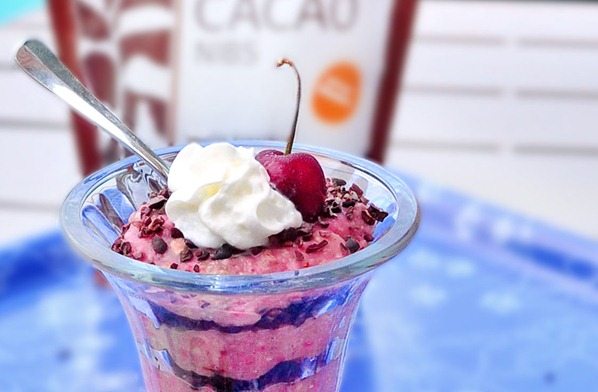 This recipe was inspired by my favorite Raspberry-Truffle Oatmeal.
Cherry Bomb Oatmeal
1 serving raw oats (40g)
1 cup frozen cherries (100g)
salt (I used very scant 1/4 tsp)
about 1 cup water (240g) (or nondairy milk)
1-2 T creamer (I used 15g Silk)
optional: chocolate (See procedure, below)
sweetener: I didn't use any, but most people will want some.*
*In place of sugar, you can use the Melted Banana Trick.
Procedure: The night before, I microwave the oats, salt, and water in a large pyrex measuring cup for 3 minutes (2 minutes if using quick oats). Then I leave it in the microwave for 5 more minutes before transferring—uncovered—to the fridge. Next day, I add the other ingredients, stir, and microwave again until the cherries melt into the oats. You can even blend it all together if you wish! The Magic Bullet is great for this. As for the chocolate… well, everyone knows that cherries and chocolate go great together, right? So add some chips, nibs, powder, whatever!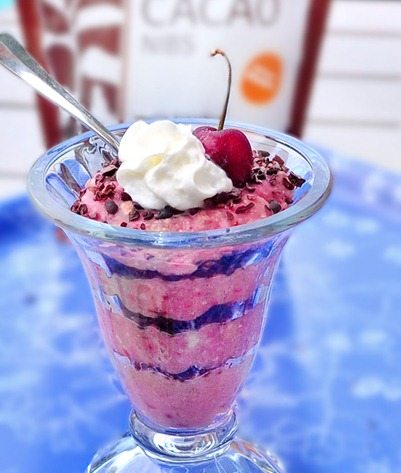 Speaking of cherries…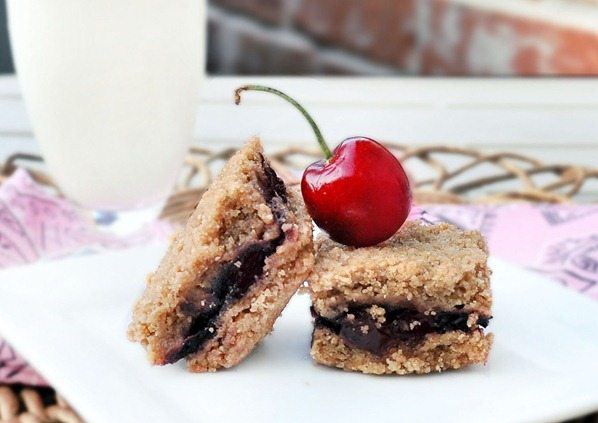 Huge thanks to Glamour for featuring my Cherry Crumble Bars.
I was jumping up and down. Might've scared a few people in my excitement. Oops.
Question of the Day:
Chocolate in oatmeal: yay or nay?
Chocolate at breakfast in general: yay or nay? I subscribe to the notion that it is never too early for chocolate!