Creamy comfort food spaghetti squash alfredo.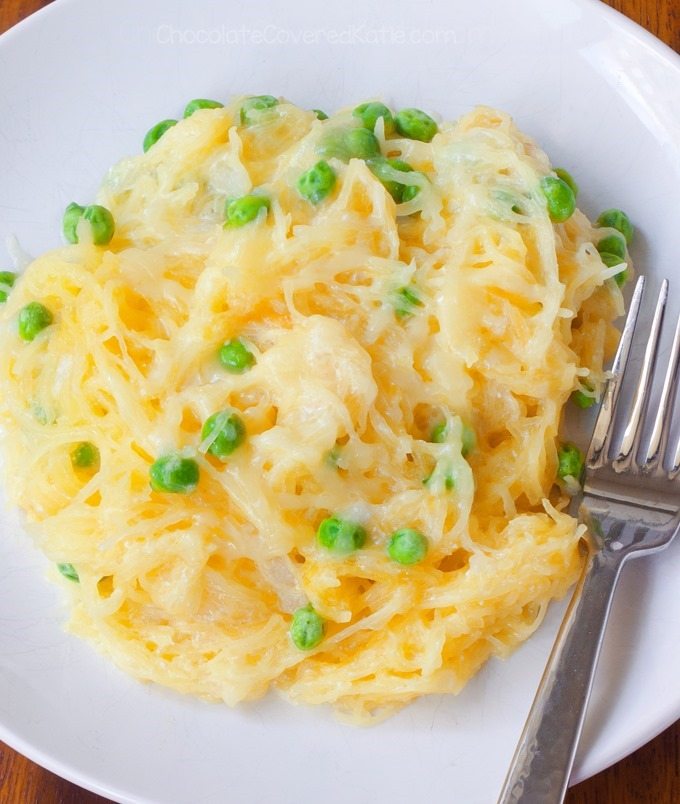 This is a recipe for those of you who like giant servings of pasta.
Each serving gives you a heaping cup of alfredo with rich and deliciously creamy sauce, all for under 150 calories per serving.
This is also a recipe for those of you who really love vegetables – there are vegetables in the sauce, vegetables in the base, and I added even more vegetables to the top for good measure.
Jump to this recipe's nutrition facts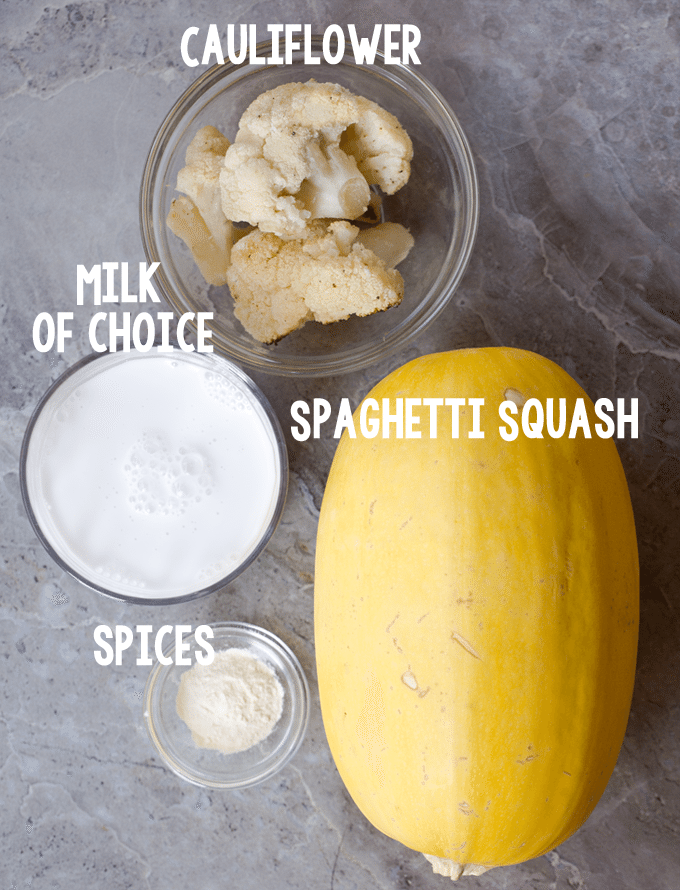 You start out with a thick cauliflower-based alfredo sauce, then pour it over the roasted spaghetti squash for a wholesome and filling meatless meal. Serve it as a side dish or as the main event, rounding out the meal with any of the following:
Homemade garlic bread
Mixed green salad
Sauteed garlicy kale
And if you'd prefer a more substantial one-bowl meal with added protein or calories, feel free to substitute some or all of the spaghetti squash with your favorite pasta of choice, or stir in some beans or another protein source if you wish.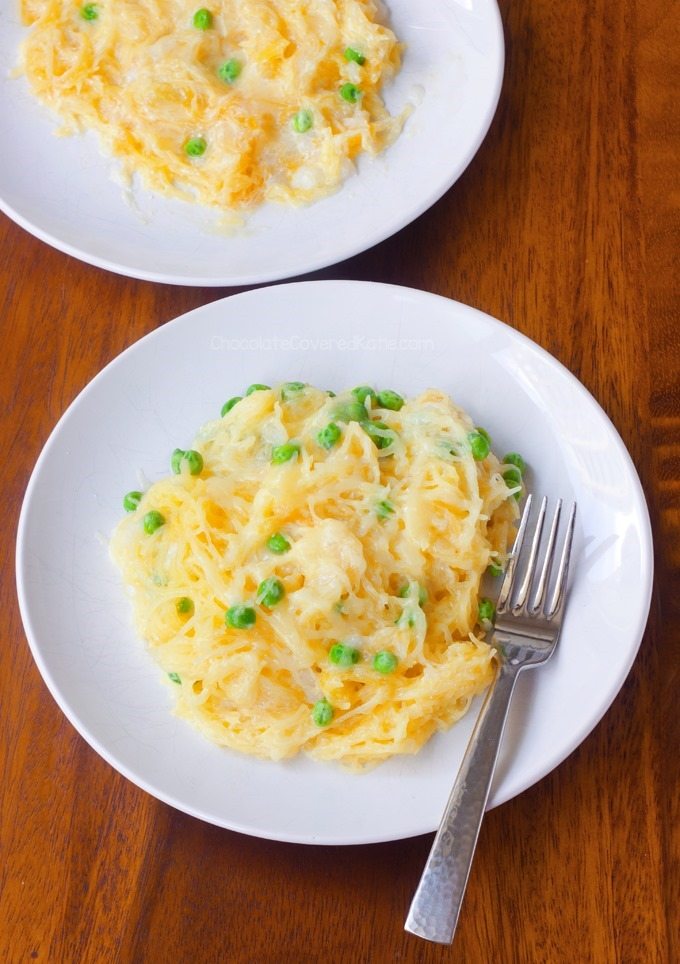 Larger spaghetti squashes will often yield sweeter strands, so look for the biggest one you can find.
As I've mentioned in other posts on this blog, I recommend enjoying spaghetti squash in its own right, not comparing it to real pasta. This meal is not supposed to take the place of pasta alfredo.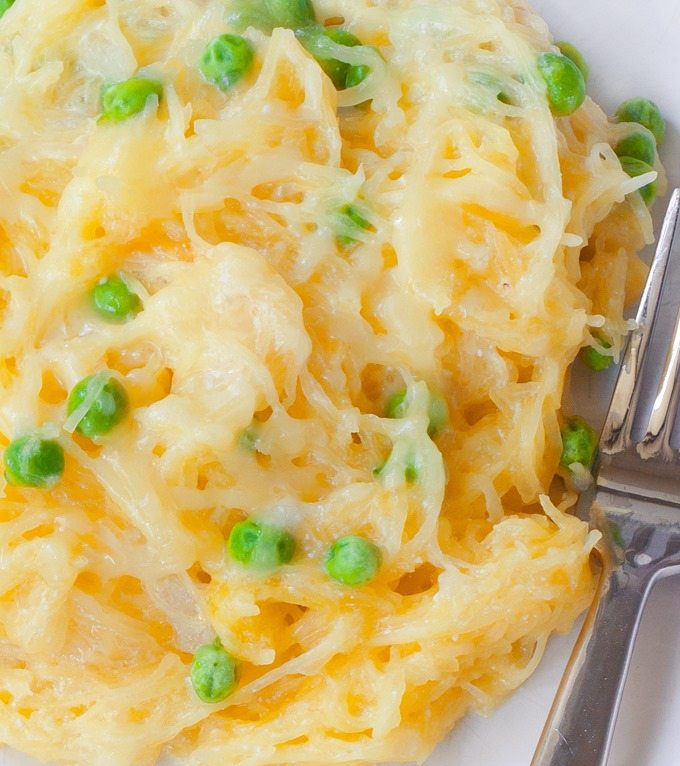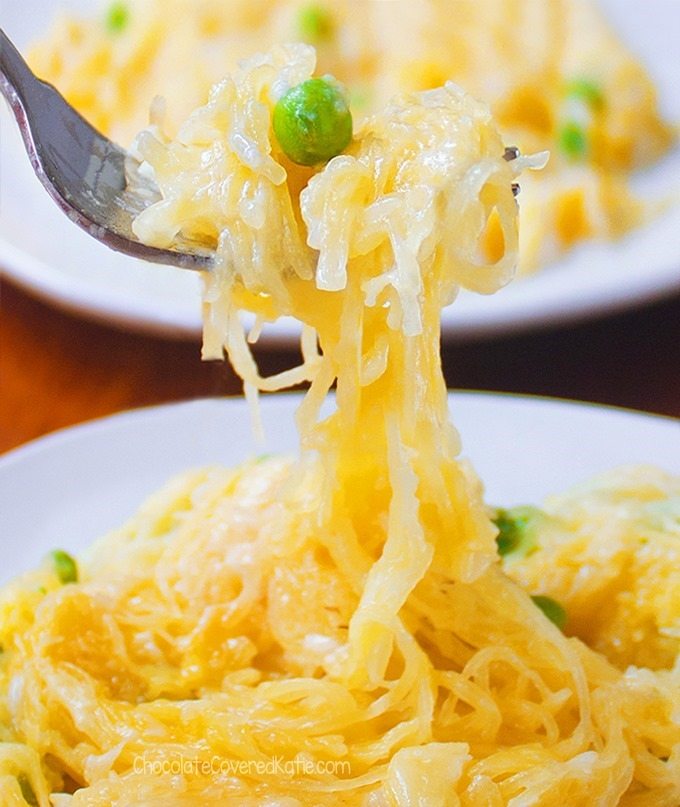 *Note: If you're not a fan of spaghetti squash or are looking for a real vegan alfredo recipe, be sure to check out my favorite Vegan Pasta Alfredo Recipe.


Spaghetti Squash Alfredo
Adapted from Vegan Pasta Alfredo
Spaghetti Squash Alfredo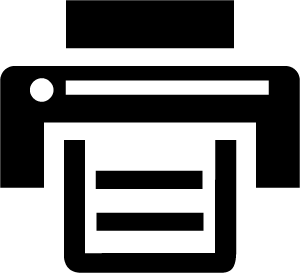 Print This Recipe
[mrp_rating_result show_count="false" show_rich_snippets="false"]
Ingredients
1 large spaghetti squash, roasted
1 shallot, diced
1 3/4 cup raw cauliflower florets (190g)
2 tsp garlic, or 1/4 tsp garlic powder
1/2 tsp salt
2 tbsp buttery spread, or 2 tbsp olive oil and extra salt if needed
1 cup milk of choice
1/4 - 1/2 cup nutritional yeast or Parmesan (such as vegan Parma)
optional peas, broccoli, beans, or other add-ins
Instructions
*For the spaghetti squash roasting method, I highly recommend reading this link on How To Cook Spaghetti Squash.
Sauté the shallot and half of the buttery spread or oil in a medium pot until the shallot begins to brown. Add remaining ingredients (except spaghetti squash an optional add-ins), and bring to a boil. Cover, and turn to low. Cook 15 minutes or until the cauliflower is fall-apart soft. Pulverize until completely smooth, using an immersion or regular blender. Pour over spaghetti squash (with add-ins, if desire), and serve hot.
Variation: For carb lovers like me, feel free to replace some or all of the spaghetti squash with cooked pasta of choice.
Link Of The Day: