Why do people think fast food has to be unhealthy?
When I got home from class, yesterday, I was hungry, so I wanted something that could be thrown together quickly. But that didn't mean sacrificing health for convenience. In truth, this meal came together faster than I could've even driven to the closest McDonald's: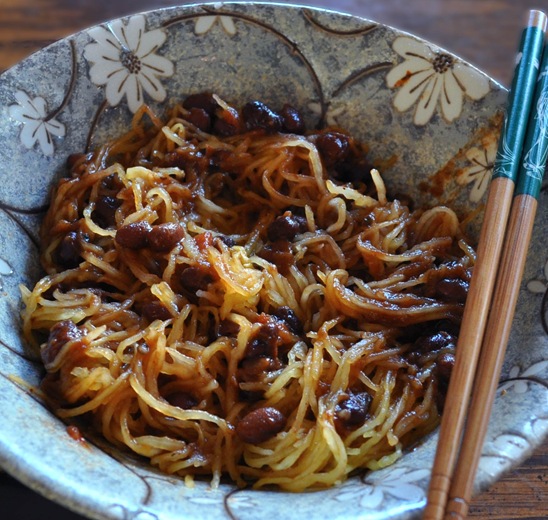 Spaghetti Squash with Amy's black-bean chili and tomatoes.
So easy to make: Poke holes in the spaghetti squash, then cut in half (widthwise) with a large knife. Bake at 400 F until soft (about an hour), then remove strands.  Mix the squash with Amy's brand black-bean chili, then add a dash of cumin and little chili powder. Mix in 1/3 cup or so of Rotel diced tomatoes (original) with green chilis.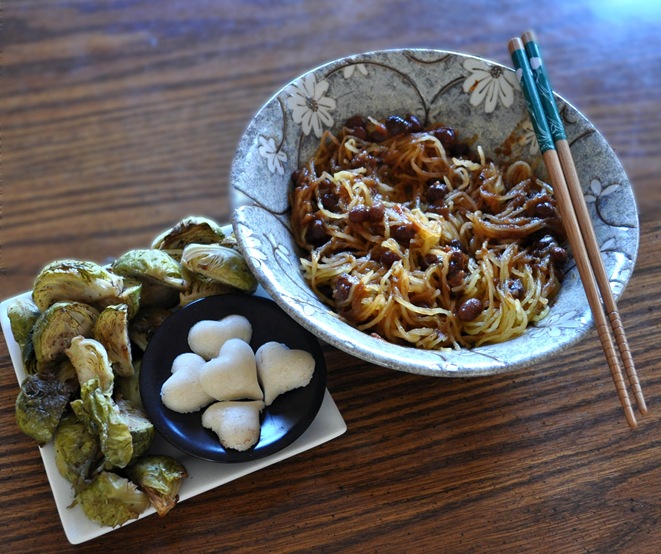 It was so good! After the spaghetti-chili bowl, I moved on to the rest of the meal. I'd cooked the brussels sprouts a few days ago; therefore I didn't have to do much, yesterday, in terms of preparation.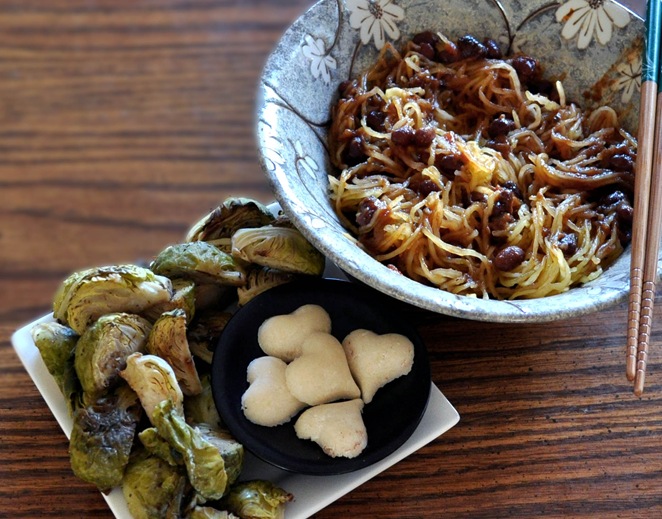 For the vegetable side dish, I used this recipe: Candy Veggies.
And once my "candy" was gone, I had something equally delicious and coconutty. These stayed in the freezer until consumption of the first two meal components so they wouldn't live up to their name and melt.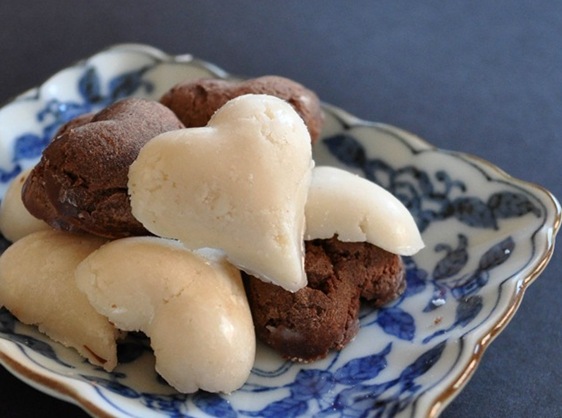 Shown above: Coconut Melties.
If a meal has coconut, it can't be bad, right?