Don't tell me that, as a kid, you didn't enjoy eating bowls of plain whipped cream.
What? You didn't? It was just me?
Especially around Thanksgiving, I could've done without the pies. Just give me the heavy cream and nobody'd get hurt. Therefore, I am head-over-heels in love with this recipe. It's light, airy, and… creamy!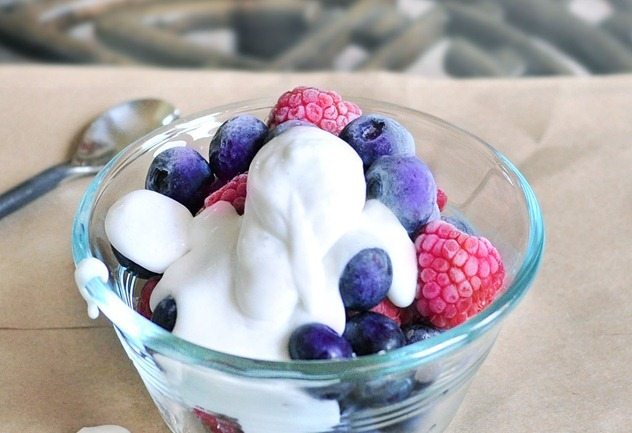 It's the perfect substitute for heavy cream on top of pie, ice cream, or a parfait.
You can even try this in the Voluminous Oatmeal Recipe.
Or just eat the entire bowl straight-up, as I like to do!
Soy-Free Vegan Cream
(Makes 1 1/2 cups: one Katie-sized serving!)
sweetener of choice
1/16th tsp salt
1 1/2 T water (20g)
1/2 serving agar base (see below)
3 drops coconut extract (Optional, but highly recommended)
optional: cocoa or fruit (for flavored cream)
Instructions: First, make up the agar base. When it's cooled, put half of it in a blender (or Magic Bullet) with all the other ingredients and blend away.  Whip very well. I like to put it in the freezer for a few minutes prior to eating, so it's super-cold. Optional: add fruit, cacao nibs, cocoa powder, or other add-ins.
Nutritional Info:
(for the entire bowl!)
Calories: 60
Fat: 3g
Protein: 2g
Carbohydrates: 3g
Want a version without agar? Try this: Coconut Cool Whip.
Uses for the Vegan Cream: Pour over berries, pie (pumpkin pie?!), waffles, or you can even eat it plain.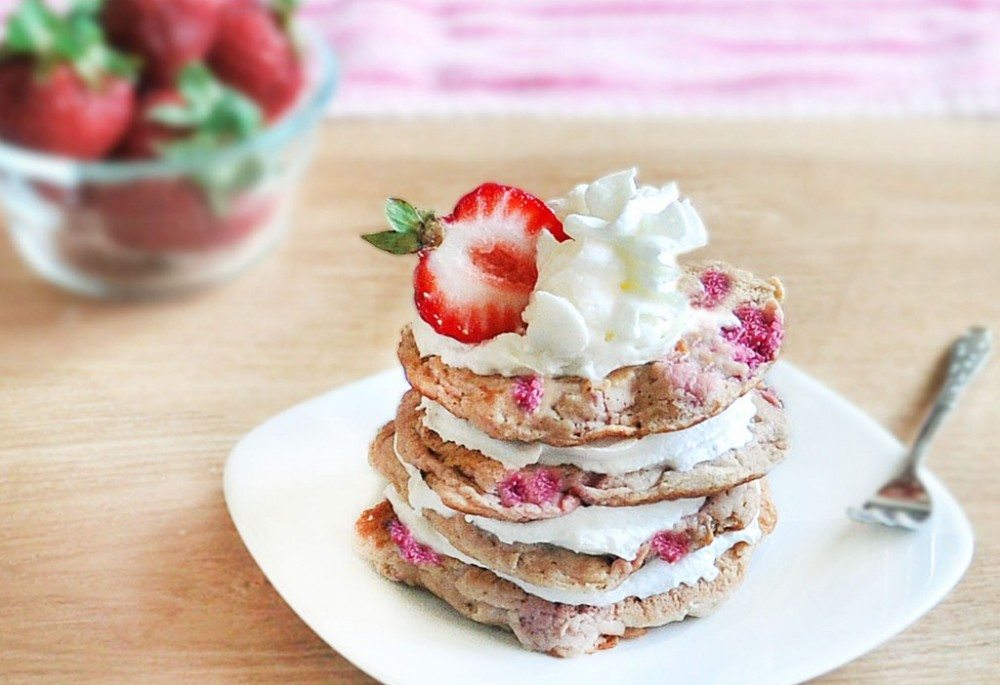 Or try it over pancakes, such as my Strawberry Shortcake Pancakes.
(That's soyatoo in the photo, but you get the idea)