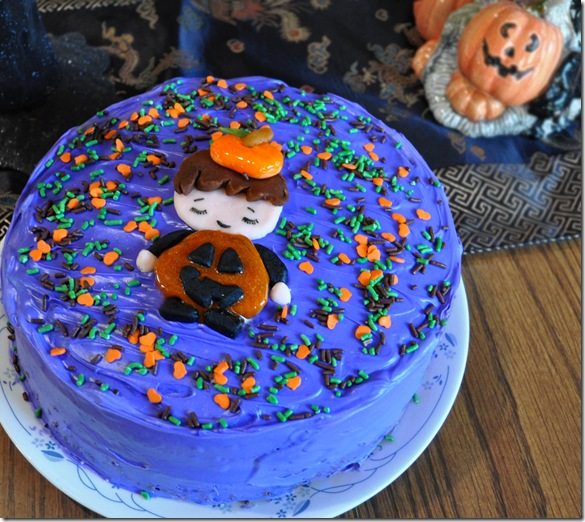 To a recent Halloween party, I brought along a healthy (vegan!) carrot cake.
Complete with a thick layer of purple healthy frosting.
It's my cupcake recipe, simply baked in cake form (recipe follows, below). And I made the little boy out of fondant. As usual, with my creations, the entire cake is edible. People were fighting over who got to eat the boy's head. Really, people? The head? With all that carrot-cake goodness underneath?
Morbid.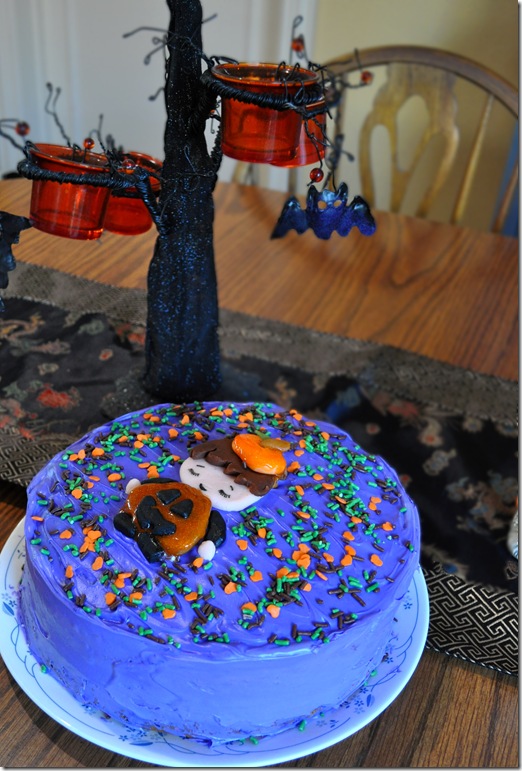 Vegan Carrot Cake
1 and 1/2 cups whole wheat pastry flour (or white, or others have said plain whole wheat works)
1/2 cup shredded carrot (100g)
1 teaspoon Ener-G egg replacer (for one egg) (or use a flax "egg")
1/2 teaspoon salt
1 and 2/3 containers applesauce (the 1/2-cup containers), or about 160 grams
1/2 teaspoon vanilla extract
1/4 cup plus 2 tablespoons liquid (water, nondairy milk, juice, etc.)
1/2 cup sugar or 8-10 NuNaturals stevia packets if you like the taste of stevia-sweetened baked goods.)
1 teaspoon cinnamon
1 and 1/4 teaspoons baking powder
Optional add-ins: raisins, shredded coconut, walnuts, pineapple tidbits (If you add pineapple, you'll probably want to decrease the applesauce or liquid a bit.)
Preheat the oven to 350F. Mix dry ingredients, then add the carrot and wet ingredients. Mix again, until just combined (it's important to not overmix).
See the original muffin post for Calories and Nutrition Info.
Luckily, I procured a small slice for myself at the party… 'cause there weren't any leftovers!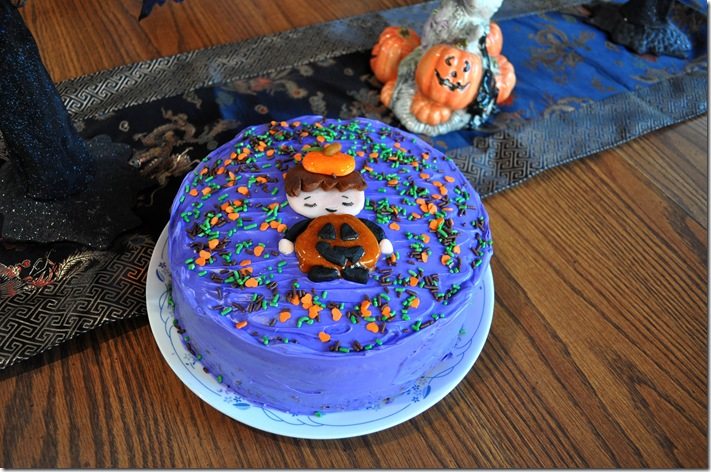 I frosted the cake with Healthy "Cream Cheese" Icing.
Question of the Day:
If you follow a special diet, how do you deal with parties?
Do you bring food to share? Do you bring food for just yourself? Or (if your diet's self-imposed) do you break your diet for the party? Usually, I bring food to share! I try to take advantage of every single opportunity I get to show people that healthy, vegan food can be delicious!