NYC: Part Two
When we left off, we'd just been to Hangawi for dinner… and a cheesecake breakfast.
Our story picks up on another balmy night in NYC.  After shopping in Union Square, Dinner Date and CCK needed some majorrefueling. Luckily, the dynamic duo came across Souen Organic Macrobiotic Restaurant. From the outside, Souen is quite unassuming—nothing like the posh Hangawi, nor the trendy Candle Café.  However, if you judged this book by its cover, you'd be missing out.
So many items on the menu screamed: "Pick me!"  Did I want comfort food in the form of soba-noodle soup? Was I feeling adventurous enough to try Burdock with miso sauce? Should I gross out my dad by ordering Natto? And what of the Goma Tofu dish that actually contained no tofu? How to choose, how to choose? I felt like I needed at least another week in New York just to sample everything that looked good! Sadly, we only had the one night. But sneaky CCK found a way around this dilemma: I ordered meals to go!
For my actual meal at the restaurant, I settled upon the Vegetable Kuzu Stew. Good decision! The broth was thick, the veggies were plentiful, and the stew was warm and comforting. With plentiful vegetables in a rich, thick broth, it was just as "cozy" as the menu claimed. Although the bowl was like twice the size of my head (no joke!), I managed to eat every last bit.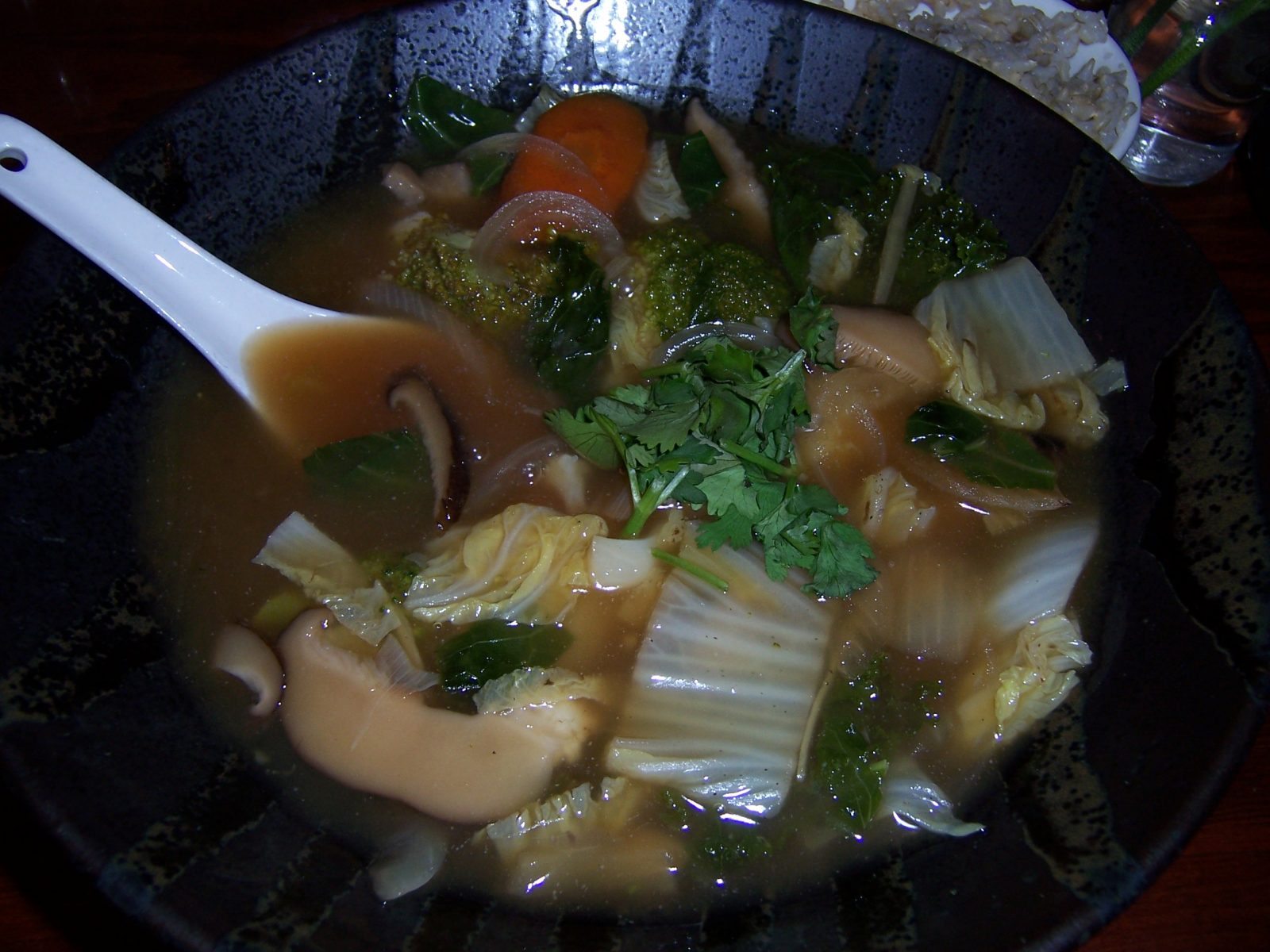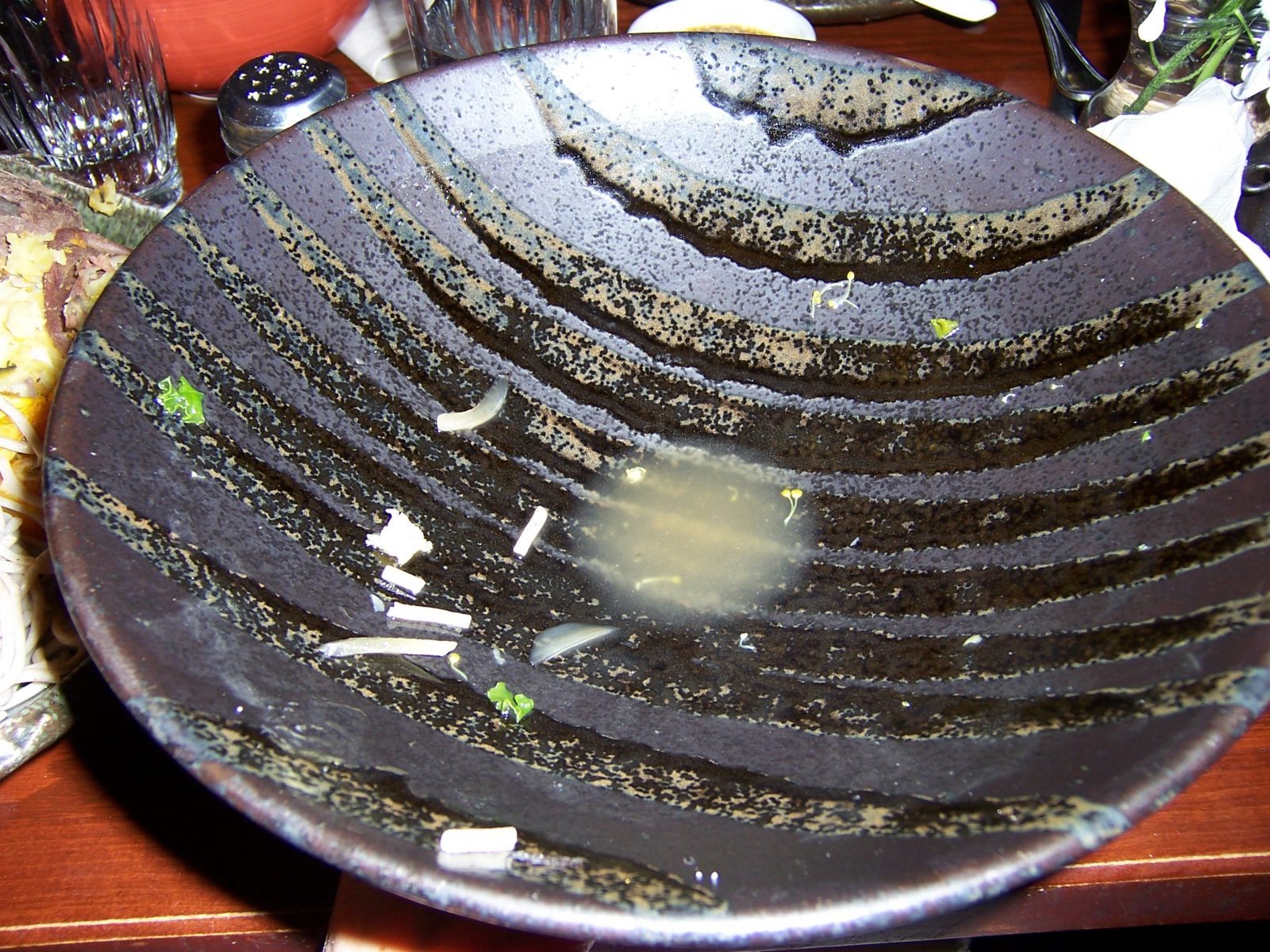 (Well okay, there were a *few* pieces left.  Picky picky picky.)
Mr. Dashing Dinner Date ordered a Broccoli and Tofu stir fry, which came over soba noodles. He also tried the soup of the day, pureed Carrot-Celery, which was perfectly sweet and creamy. (I can attest to this, as I stole quite a few spoonfuls.)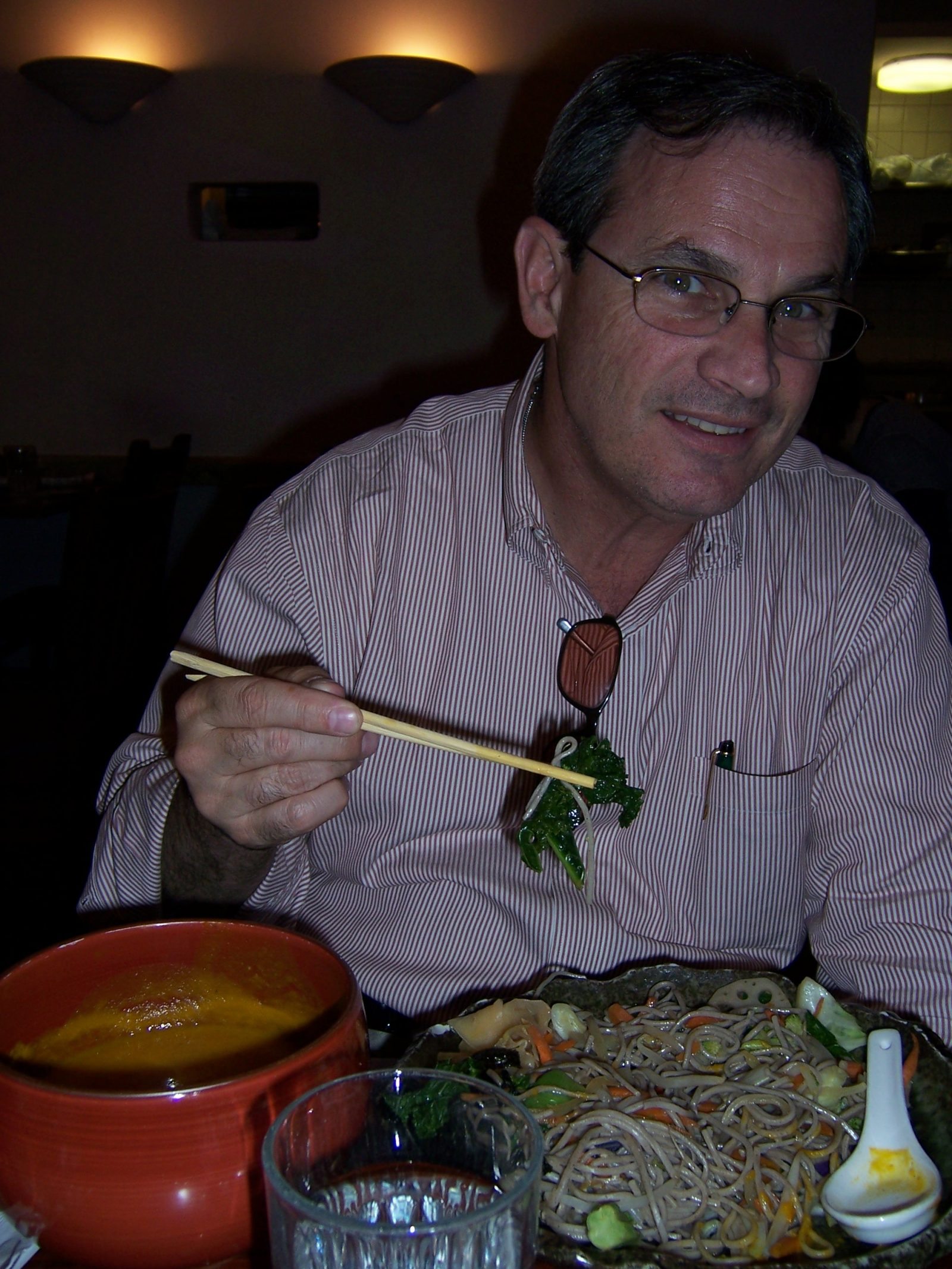 Look Ma, he's eating kale!
To-Go Meal Goodness:
1. Curried Vegetables (They made for a tasty lunch the next day.)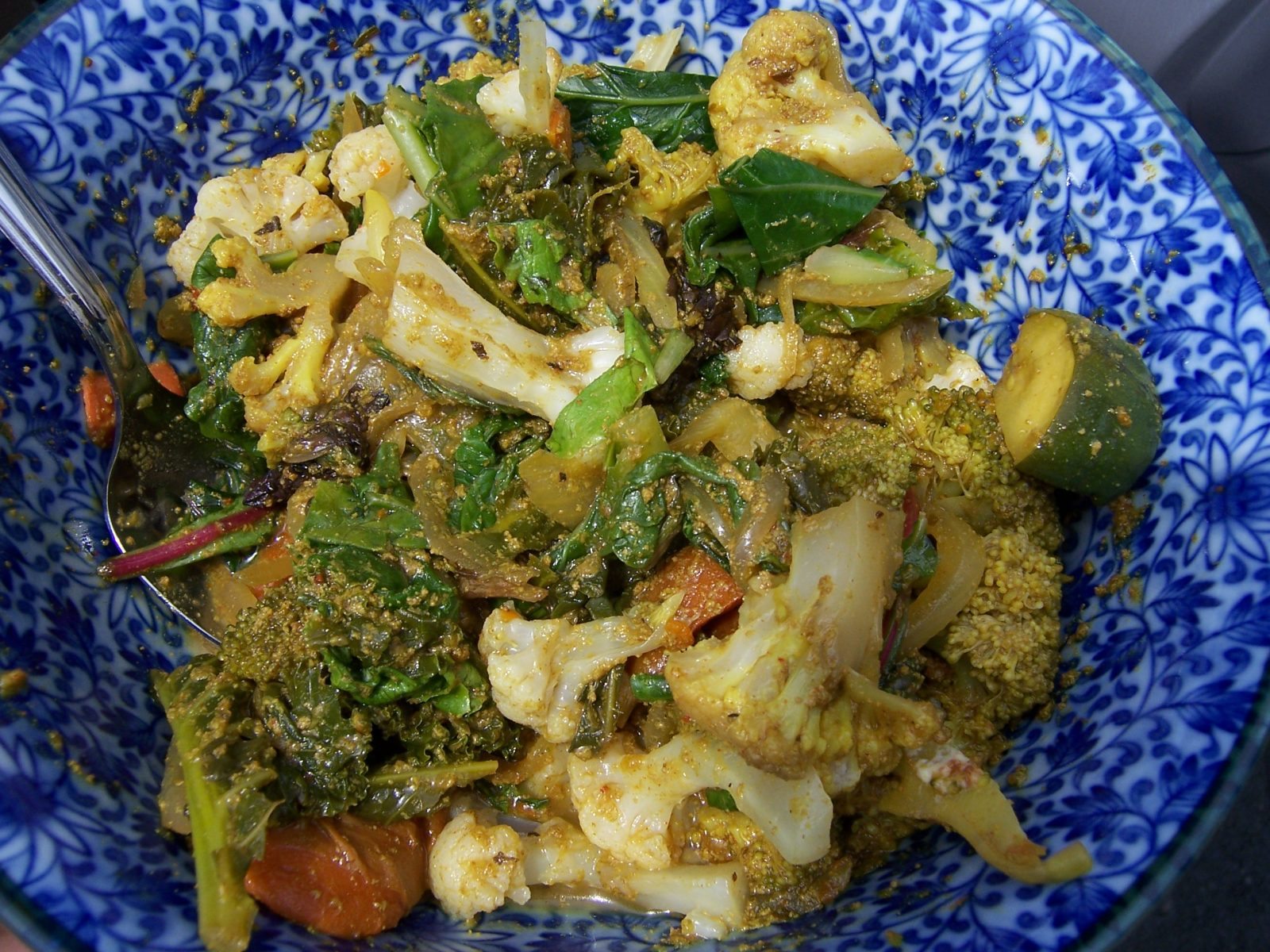 2. Souen NYC Noodle Planet Platter: I loved this. With so many delicious components vying for their attention, my busy tastebuds never got bored!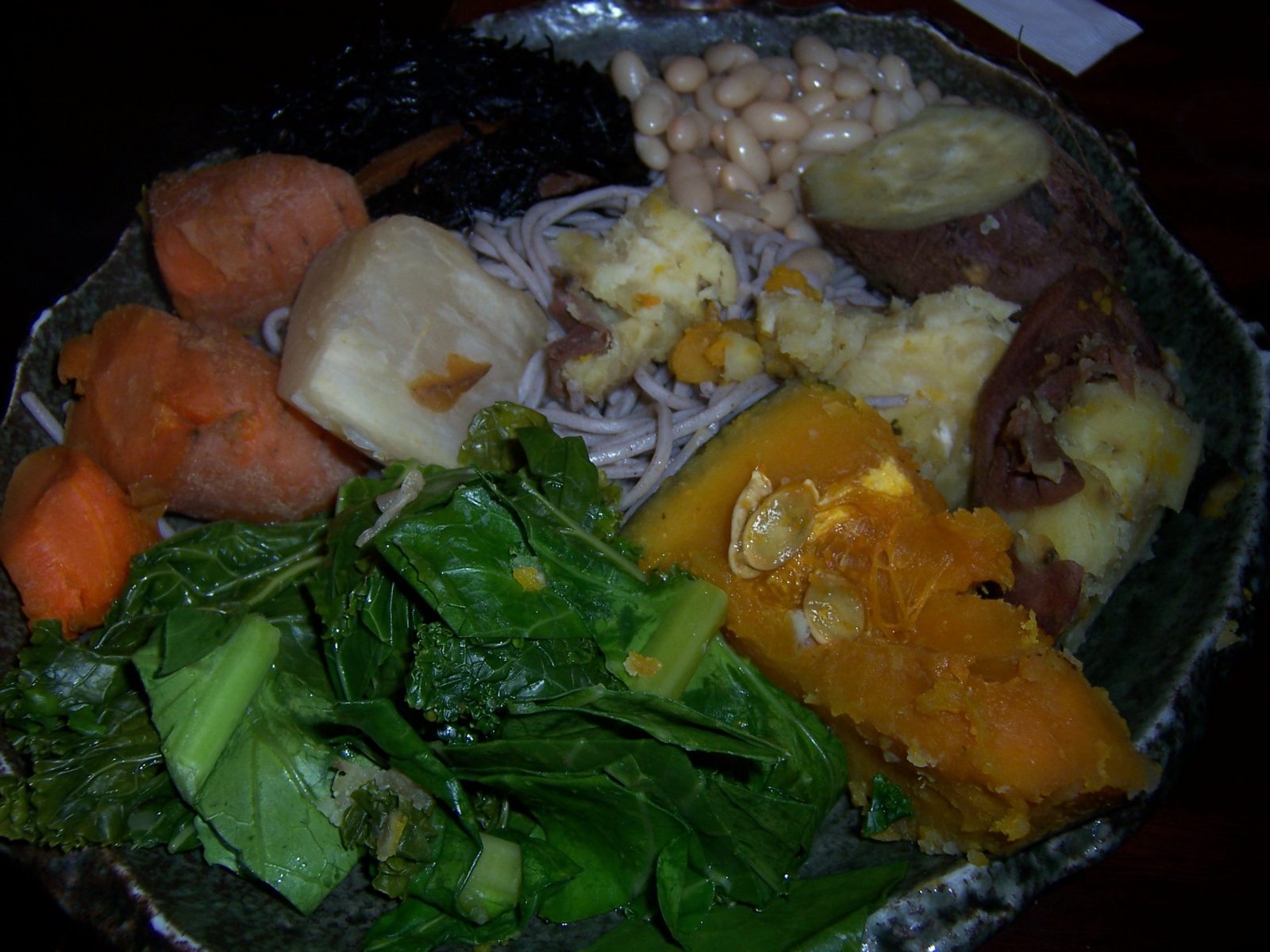 3. (Not pictured) Marinated burdock in Miso Paste (This was so gross, I threw it out before I even snapped a photo!)
4. (Not pictured) a large side order of kabocha
5. And oh yeah, another Kuzu stew.  It was that good.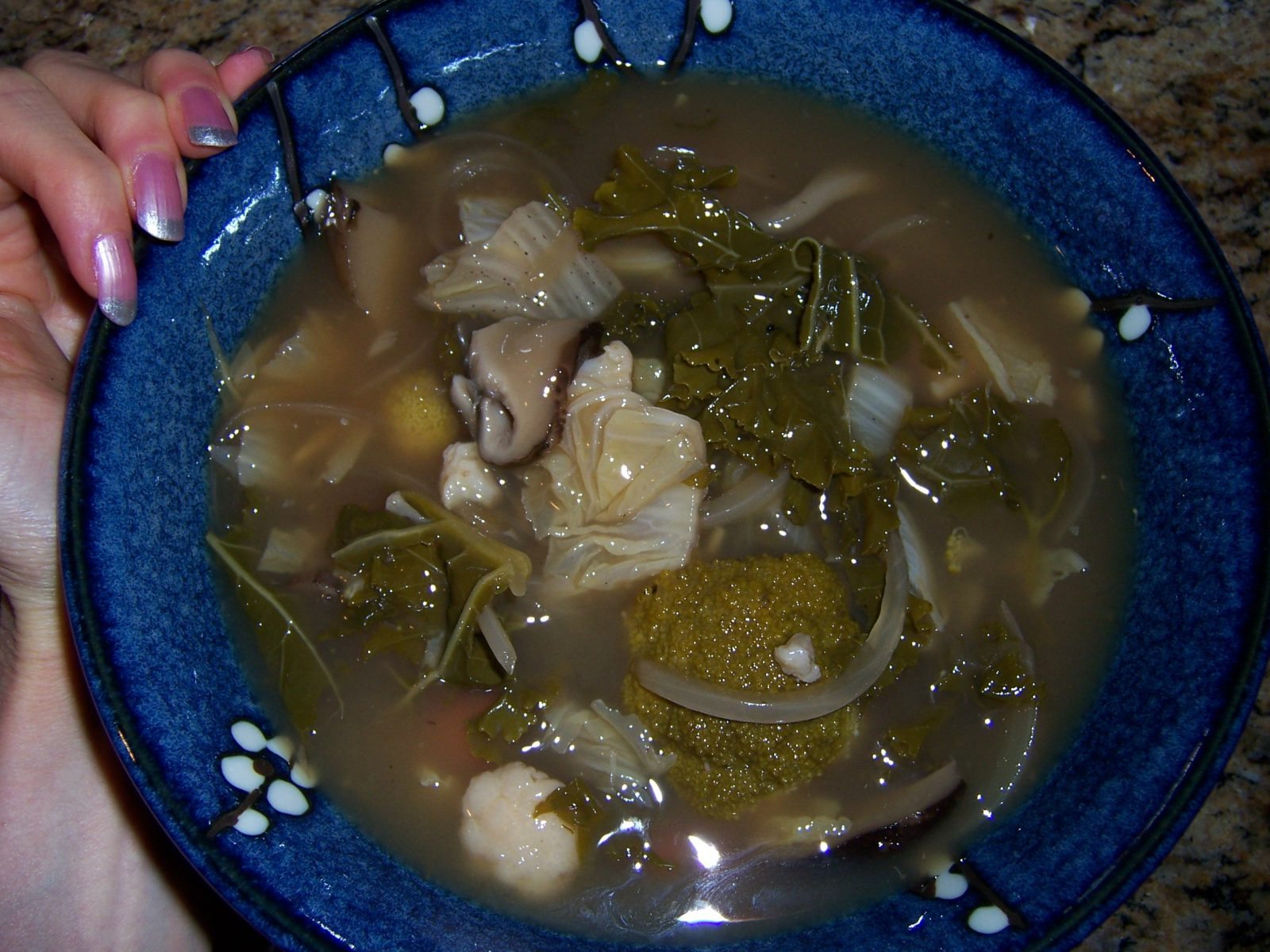 Add Souen to the list of favorite vegan NYC eateries. After eating the Kuzu Stew, I discovered another must-try ingredient—kuzu!  Upon returning home from my vacation, I promptly went out and bought some kuzu of my very own with which to experiment.  Hey, it's  another K food!