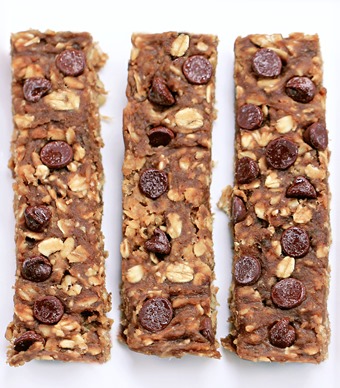 No added sugar in these wholesome granola bars ♥
They're filled with the goodness of ingredients such as hearty oatmeal and potassium-rich banana. And each sugar free granola bar packs a surprisingly high amount of protein.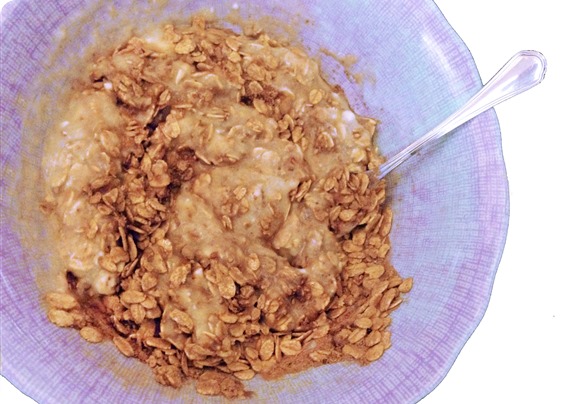 The inspiration for the recipe is my 3 Minute Protein Granola Bars.
I wanted to come up with a replacement for the 1/2 cup of agave in those bars. Banana—with its natural sweetness—seemed like the perfect choice.
Much experimentation ensued, and many sugar free granola bar taste-tests were sacrificed to my mouth in the process, but I'm happy with the results: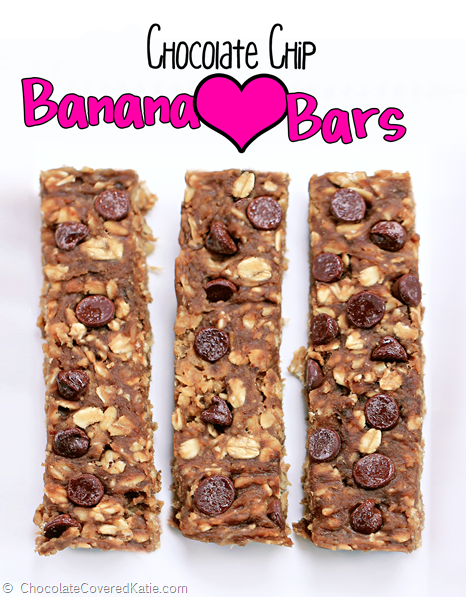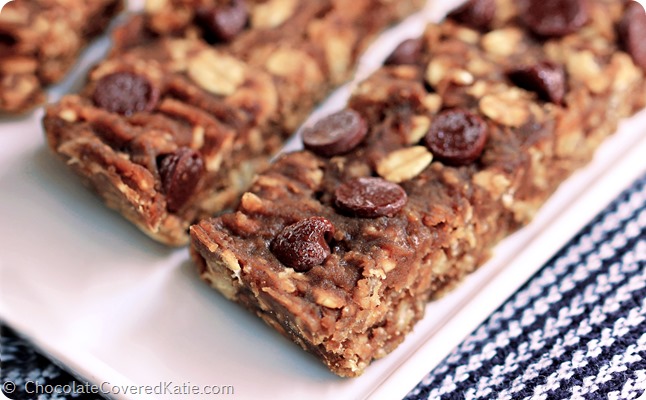 Chocolate Chip Sugar Free Granola Bars
(makes 5-6)
3/4 cup rolled oats or quick oats (60g)
1/8 tsp salt
1/3 cup protein powder (or see substitution note below) (I used Vanilla Vega) (35g)
1/4 cup peanut butter OR allergy-friendly alternative (60g)
2/3 cup mashed banana, as ripe as possible (160g) (Banana-Free Recipes Here)
handful chocolate chips or mini chocolate chips, sugar-free if desired
Sugar Free Granola Bars Recipe: Line a 7×5 pan with parchment paper (or double the recipe for an 8×8), and set aside. In a mixing bowl, stir all ingredients together until well-incorporated. (Note: I found these bars sweet enough without having to add any sugar, but if you use unsweetened protein powder or your bananas are not ripe enough, you may have to add some sweetener.) Transfer batter to the prepared pan, place another sheet of parchment or wax paper on the top. Smush down, spreading until the batter fills the bottom of the pan. Remove the second sheet of parchment. I opted to press some chocolate chips into the top at this time. (If you want sugar free granola bars, use sugar-free chocolate chips or omit.) Freeze until firm, then cut into bars. For optimum freshness, store leftovers in the fridge a few days or freezer for up to a month. *Substitution Note: Although I have not tried it, readers have reported success in subbing 3 tbsp oat flour or oat bran for the protein powder.
View Sugar Free Granola Bars Nutrition Facts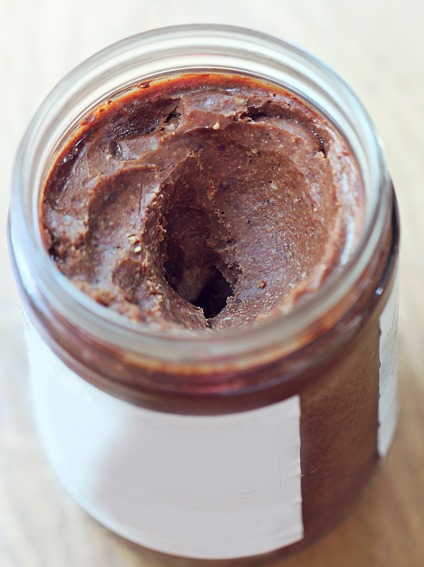 Link of the Day: Chocolate Fudge in a Jar