Thick-cut, homemade sweet potato steak fries. Pretty much my new favorite thing in the world!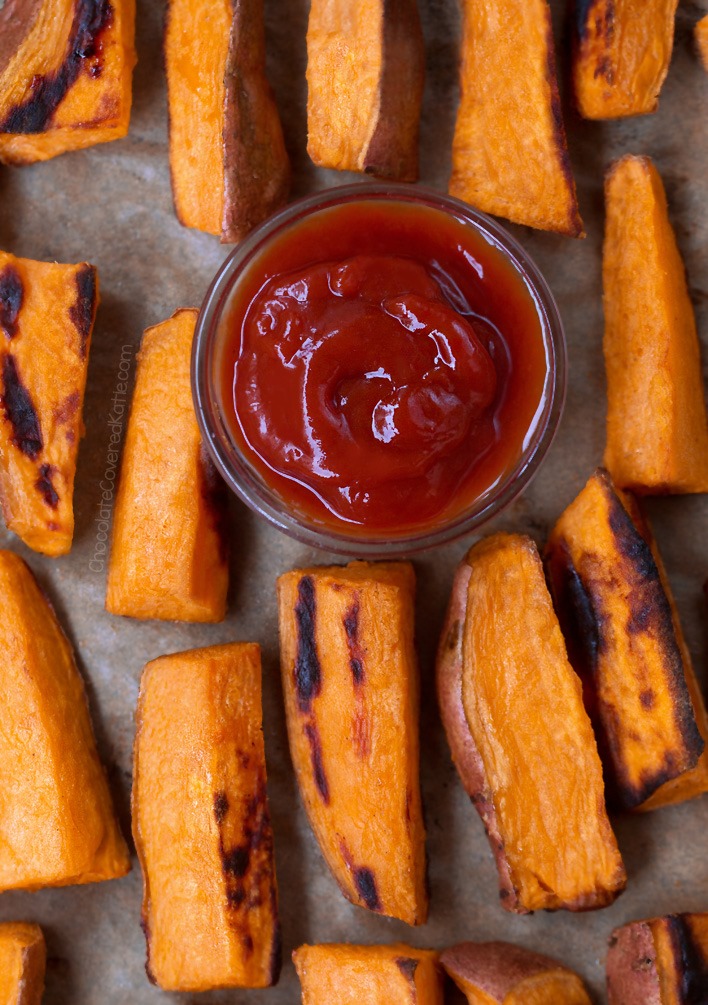 Are you ready to become obsessed with these sweet potato steak fries?
Sweet, savory, and totally addictive, these super healthy sweet potato fries are baked instead of fried.
Adapted from my Crispy Oven Baked Fries, they can completely satisfy your french fry cravings without all the added fat and calories. Go ahead and eat the whole batch!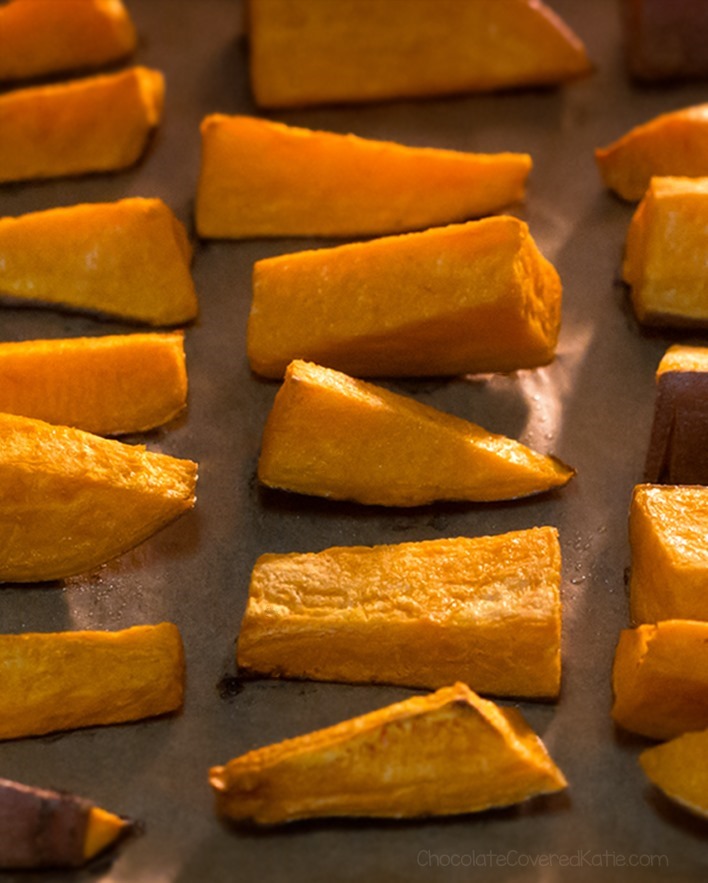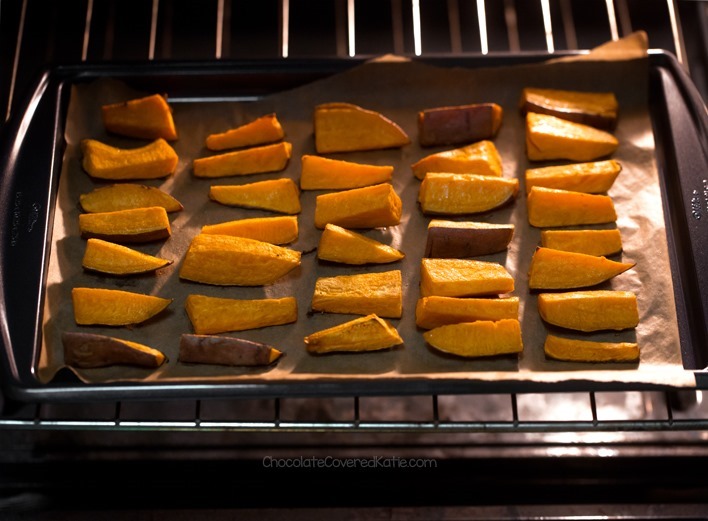 I went through a phase in high school where I was crazy about Ore-Ida Sweet Potato Steak Fries and could easily polish off half a package in one sitting.
Six servings per bag, seriously?
Who in the world eats just 8 french fries as a serving?
Anyway, a few days ago I was in the freezer aisle of the grocery store when a package of those steak fries once again caught my eye. I picked up the bag but was shocked to see just how many extra ingredients they'd managed to include: canola oil, modified food starch, rice flour, tapioca dextrin, salt, baking soda, sodium acid pyrophosphate, xanthan gum, annatto…
Why add so many unnecessary ingredients to something that tastes just as delicious without them??? I put the bag back on the shelf and decided to save money and make my own homemade sweet potato fries instead. Homemade will always taste better than frozen anyway!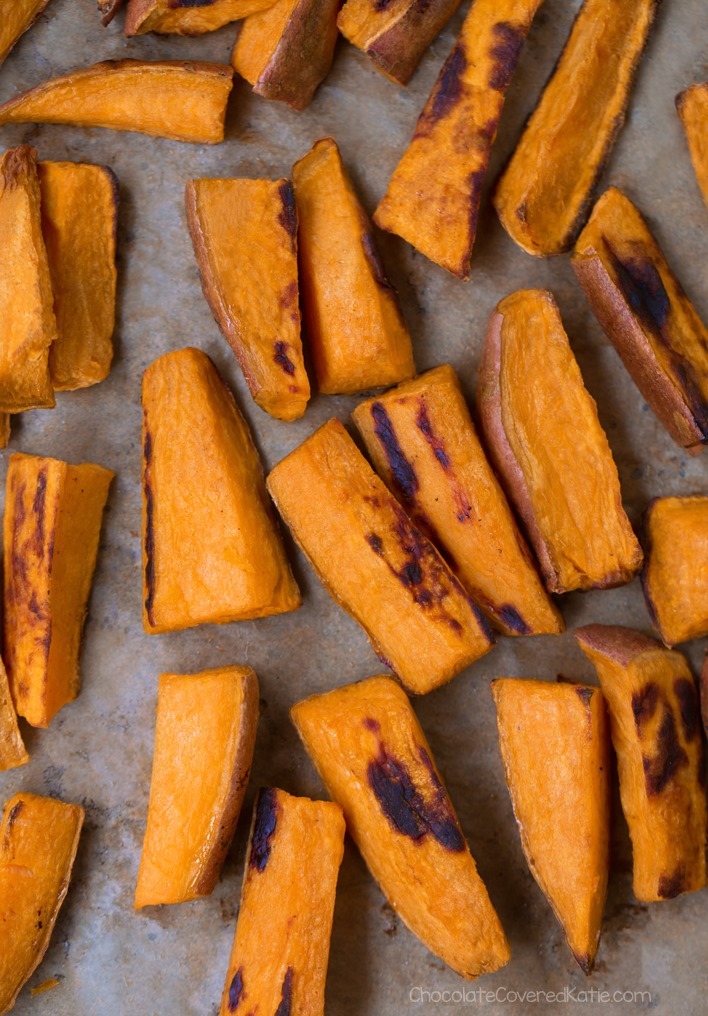 Honestly, these fries are pretty hard to mess up.
I've made them a million different ways now, and although each way has its unique taste and texture, I've loved almost all of them (except the batch I forgot in the oven that burned to a crisp… we aren't going to talk about those…)
Short on time? Just skip the soaking step. Baking other veggies too? Throw these fries into the oven at the same time. Feeding a crowd? Double the recipe!
I like to serve the fries with a bowl of tahini mixed with ketchup – so addictive.
Or try them with this Avocado Mayonnaise!
You can season the sweet potato fries however you'd like – salt, pepper, onion and garlic powder, oregano, curry powder, cumin and chili powder, or even cinnamon! Bake the fries first, then season them at the end. You can even divide them up and add different seasonings to each serving.


Sweet Potato Steak Fries
Sweet Potato Steak Fries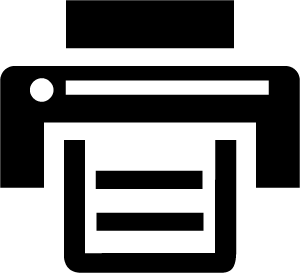 Print This Recipe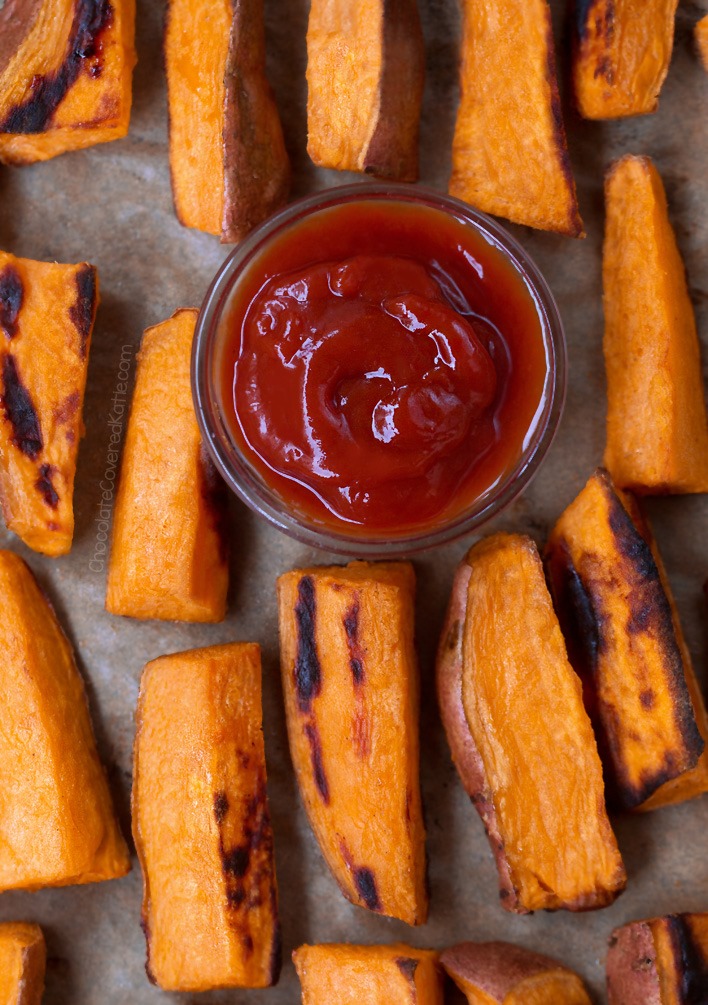 Ingredients
1 sweet potato
1 tbsp oil or spray
optional salt as desired
optional seasonings, such as cinnamon, onion, garlic, or chili, or curry powder
Instructions
Cut sweet potato into fry shape with a knife. Place in a large bowl and soak in water for 30 minutes to an hour. Drain, and be sure to pat completely dry. Preheat oven to 485 F. Line a baking pan with parchment paper. Toss or spray the sweet potatoes with oil, but don't add the seasonings yet. Arrange in a single layer on the baking sheet, place on the center rack, and bake 20 minutes. Turn the fries, then bake another 5 minutes or until desired doneness. Toss with seasonings of choice.
Currently Trending Recipes: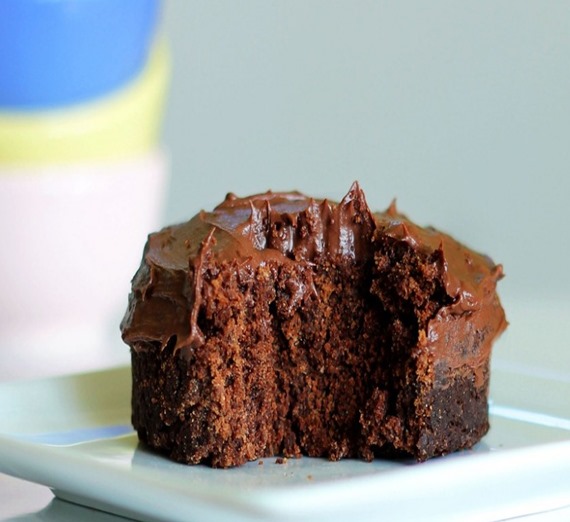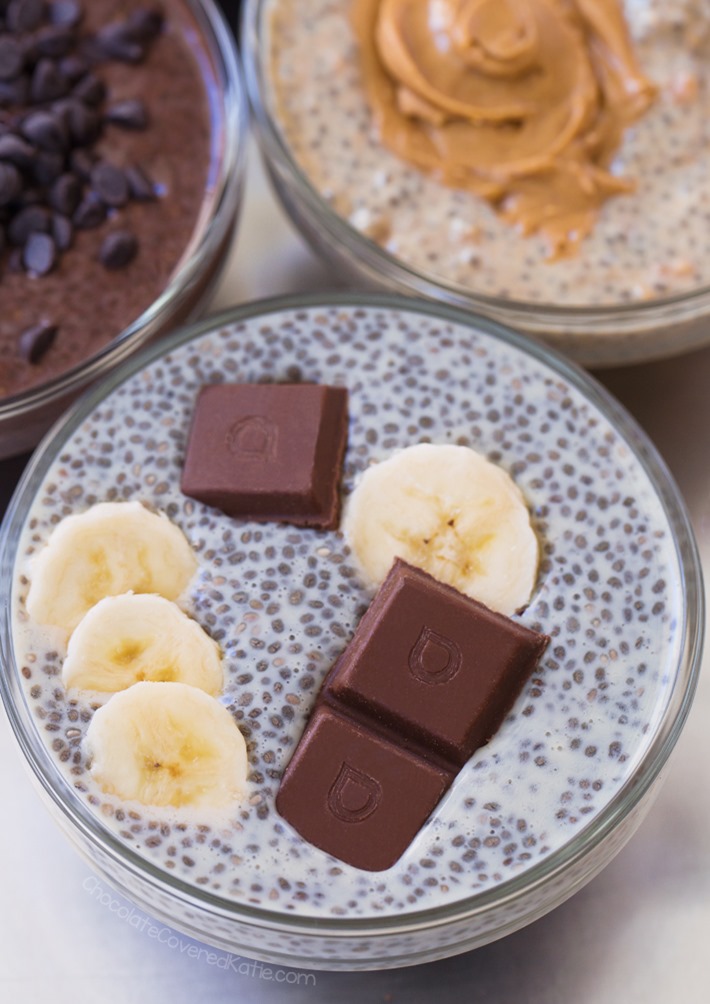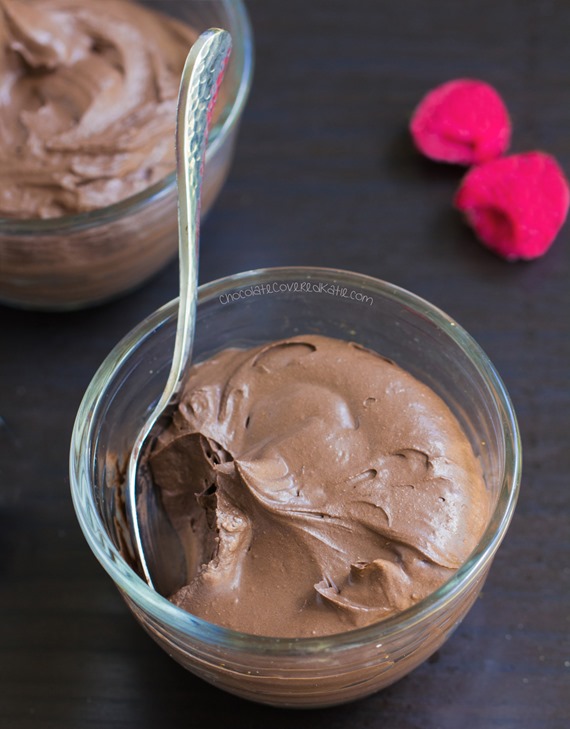 Healthy Chocolate Pudding – NO Avocado