If this post were a facebook status, it would read:
Katie is feeling beyond grateful.
Yesterday morning, the The Chocolate Covered Katie Cookbook became the #1 Amazon Best Seller for dessert cookbooks, the #1 Best Seller for health & fitness books, and #4 on the Best Seller list for cookbooks overall.
To everyone who has been ordering the book, thank you so incredibly much.
And now, I shall express my gratitude through food!
Texas Sheet Cake, ubiquitous at southern barbecues and potlucks, is a sinfully rich chocolate cake you cook in a thin pan and then top with frosting. The entire thing can be made in under an hour, and people always always always ask for the recipe.
If southern hospitality could be represented by a dessert, this cake would be it.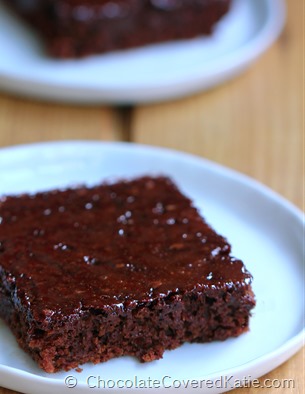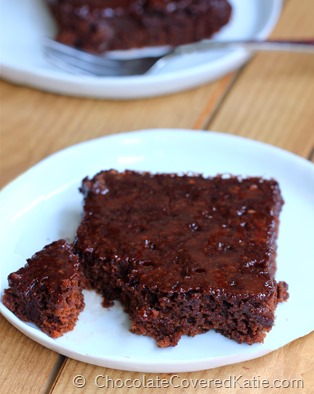 However, with 2 sticks of butter, 3 cups of sugar and 4 cups of powdered sugar in the recipe, traditional Texas Sheet Cake is far from healthy. (If you were keeping track, that's seven cups of sugar…) Traditional recipes will set you back around 300 calories and 12 grams of fat for one small piece of cake.
In my healthy makeover version below, yogurt gives the cake moisture and softness without all the added fat, and I've cut way back extensively on the sugar as well. The result is a rich and surprisingly healthy chocolate cake with fewer than 60 calories per serving, including the frosting!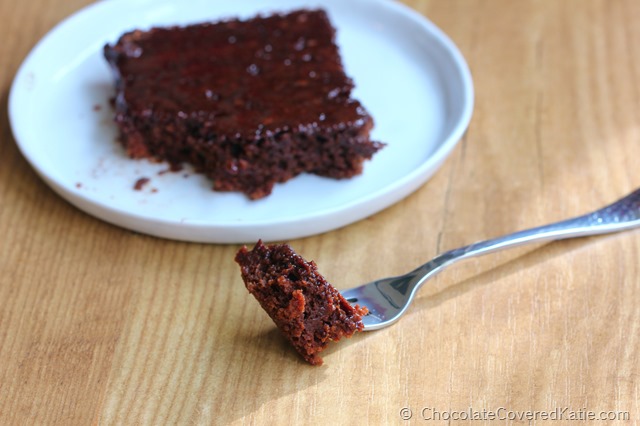 Healthy Texas Sheet Cake
Texas Sheet Cake Healthy Makeover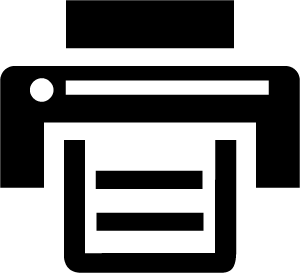 Print This Recipe
[mrp_rating_result show_count="false" show_rich_snippets="false"]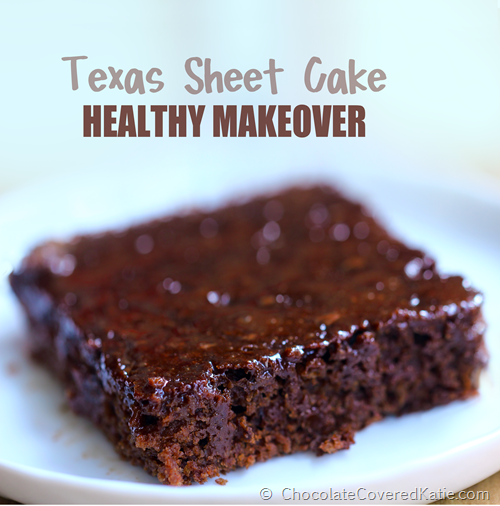 Ingredients
1 cup spelt, white, or Bob's gf flour
6 tbsp cocoa powder
1/2 tsp salt
1/2 tsp baking soda
3/4 cup xylitol or granulated sugar of choice
1/4 cup yogurt (I used Wholesoy)
1/4 cup oil OR more yogurt
3/4 cup water
2 tsp pure vanilla extract
frosting, as desired (my recipe is listed in the instructions below)
Instructions
Preheat oven to 350 degrees F, and grease a 13 x 9 jelly roll pan or baking pan. In a large mixing bowl, combine the first 5 ingredients very well. In a separate bowl, whisk together all remaining ingredients. Pour wet into dry and stir until just evenly combined, then pour into the greased pan. Bake 18-19 minutes, or until a toothpick inserted near the center of the cake comes out clean. For the frosting, you can use the recipe below, or any of my Healthy Frosting Recipes, or this cake is delicious even eaten plain!
Here is a healthier makeover of traditional Texas Sheet Cake frosting: Combine 1/4 cup plus 1 tbsp powdered sugar with 2 tsp cocoa powder until there are no lumps. Slowly stir in 2 tsp melted buttery spread or milk of choice, stir well, then very slowly add up to 2 more tsp milk of choice. Stir, then spread over the cake.
Link of the Day: