It seemed like a good idea at the time…
I got suckered into buying an 18-lb bag of grapefruit from Whole Foods for $4. Luckily grapefruit is part of my favorite pre-run breakfast… although it might not be anymore, by the time I get finished with this bag!
Grapefruit is good post-run fuel as well, as I discovered this morning: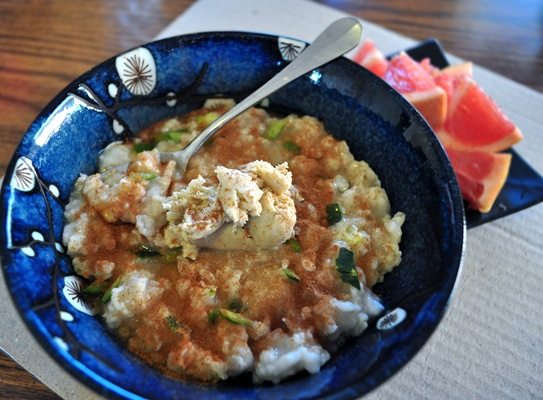 I sliced up some ruby red to go with my Zucchini Bread Oatmeal.
Half a grapefruit down, twenty (?) to go!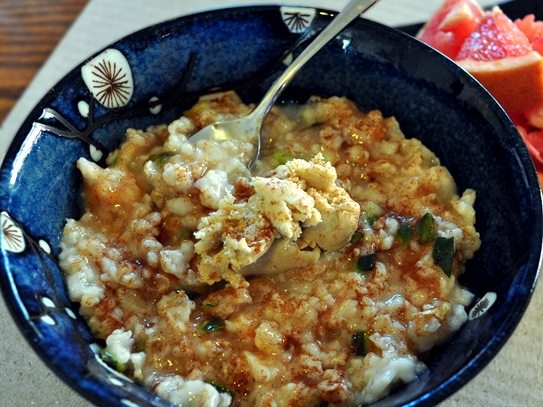 Feeling super-creative, I threw in a blob of Raw Cheesecake.
Best decision ever? Yes. Yes it was. When the raw cheesecake filling melted in to the cinnamon-y oats, it tasted like a gooey cinnamon roll.
Wait, but there was zucchini in there. A zucchini cinnamon roll? Hmm, so maybe it doesn't sound all that great. But it was delicious, I swear! The filling acted like icing. And what's a cinnamon roll without icing, right?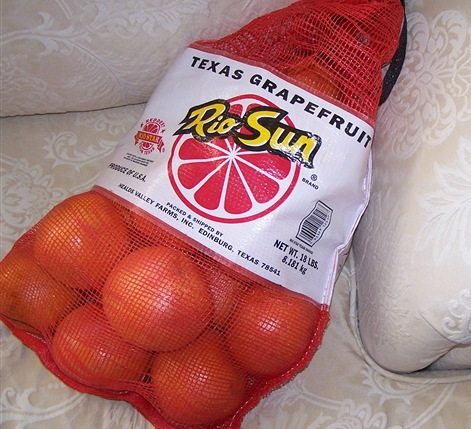 Question of the Day:
Do you ever buy food or household products in bulk?
I often bulk-buy Jocalat bars and almond milk so I can get a case discount. In terms of household products, I'll purchase things like toothbrushes and toilet paper in bulk– things I know I'll use! But now that I think of it, I guess the real question of the day ought to be: got any good grapefruit recipes for me? 😉