Here it is:
A Candle Warmer!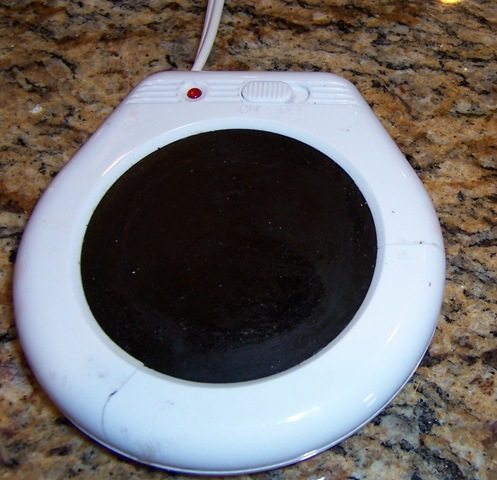 Looks rather boring, yeah?
But it's not!  It's a really cool tool, good for so much more than warming candles.  You can use it to melt or warm coconut butter, vegan butter (yay—no splattering/popping, which is what happens if you try melting vegan butter in the microwave), peanut butter, etc.
While I eat my Chocolate Mudslide Oatmeal (or whatever else I'm eating), the coconut butter does its thing on the candle warmer.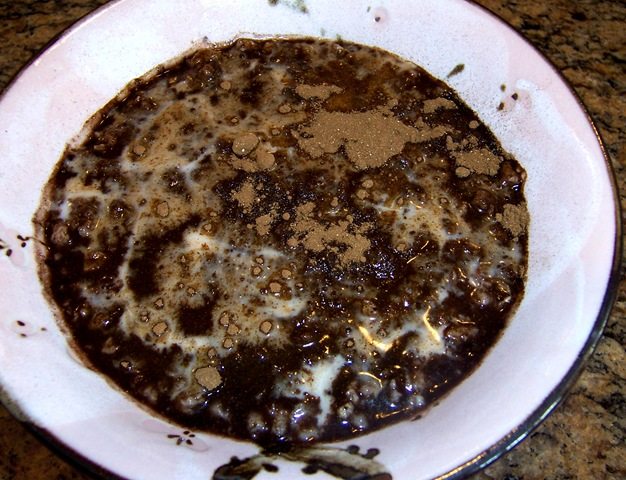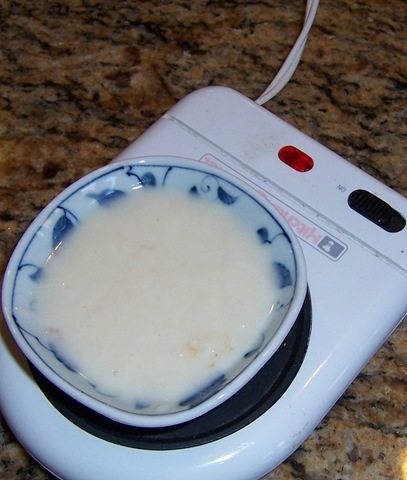 Then, when I'm ready for it… it's ready for me too!
But the candle warmer has another use…
Ever get annoyed at how warm beverages lose their warmth rapid-fast?
Voila!  Keeps your tea, hot water, etc. piping hot while you enjoy the rest of your meal.  How much more could you possibly ask of a gadget that only costs $5 to $10?!