Step away from the sugar!
One of my favorite ways to sweeten oatmeal is naturally, by melting in a banana. The banana gets all caramelized, and the oatmeal tastes amazing!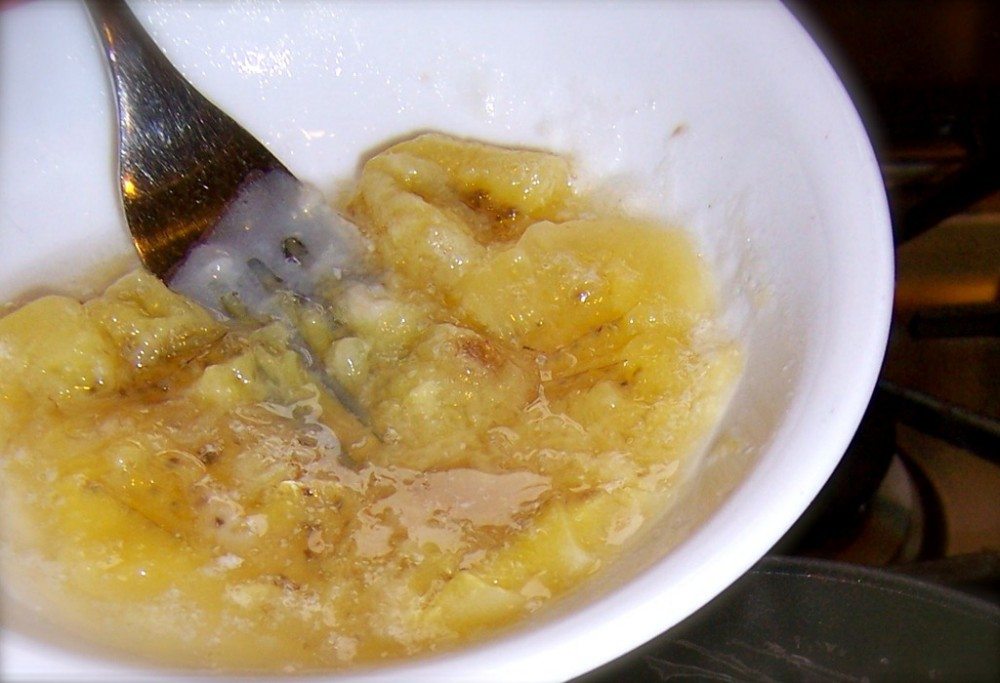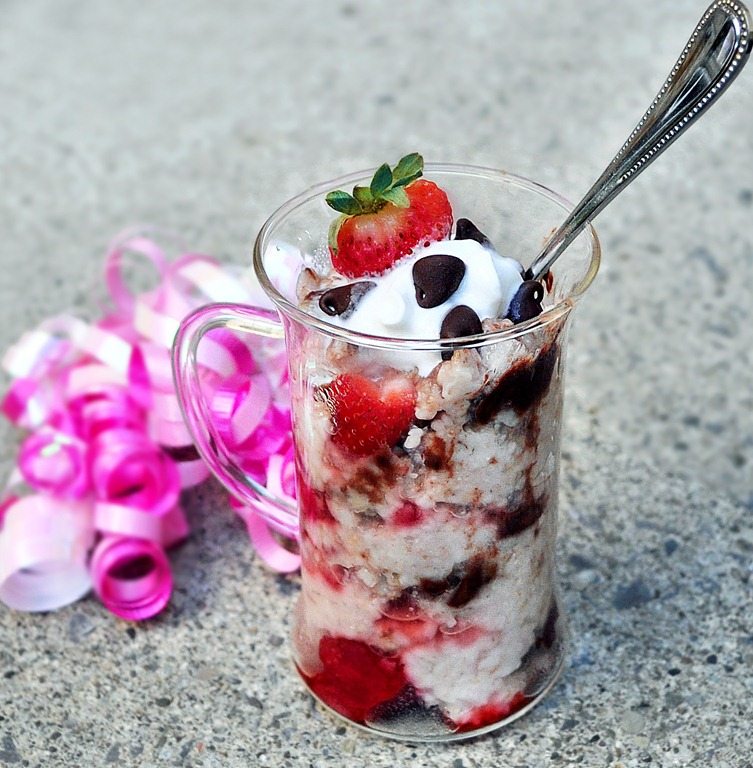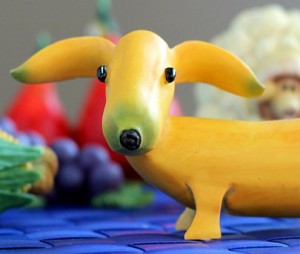 The Melted Banana Trick
Step 1: Cook up the oatmeal or another grain as you normally would.
Step 2: In a separate bowl, melt however much banana you want in the microwave or on the stovetop until it's all caramelized/gooey.  This adds so much flavor to the oatmeal! Now, stir the melted banana into your oatmeal.
Optional Step 3: Take your hand blender or Magic Bullet or regular blender and blend everything together so it's a nice pudding-y consistency. (You don't have to follow this step, but it mixes in the caramelized banana nicely.)
Below, as part of this recipe: Strawberry Hugs Oatmeal.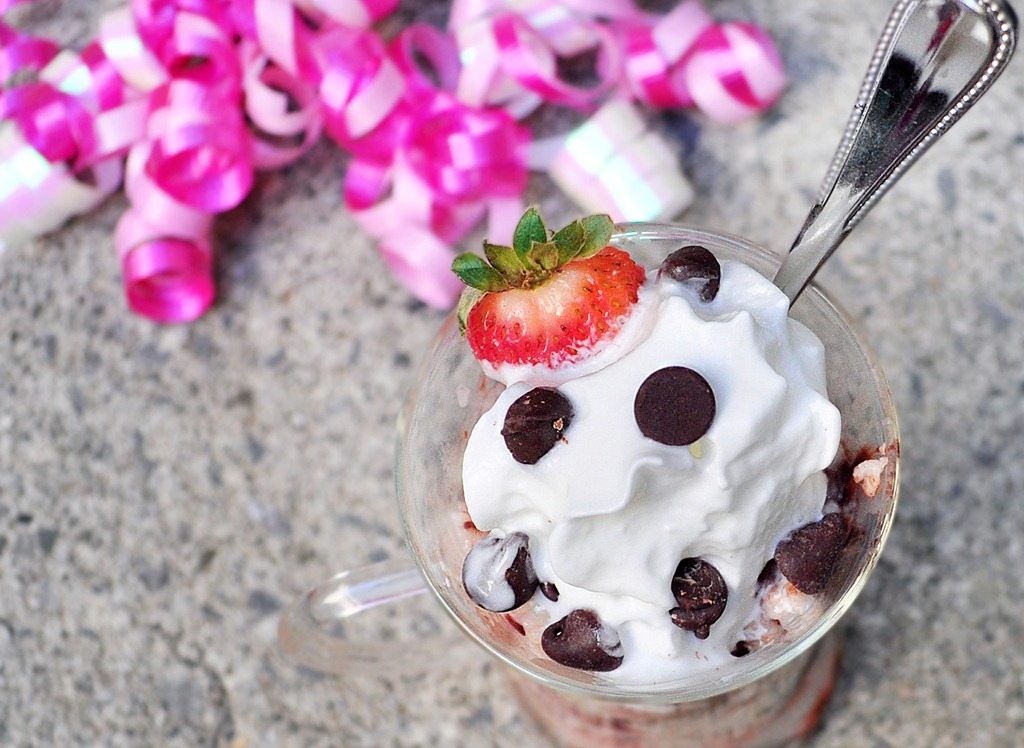 Or, for a super-delicious breakfast, try combining oatmeal tricks: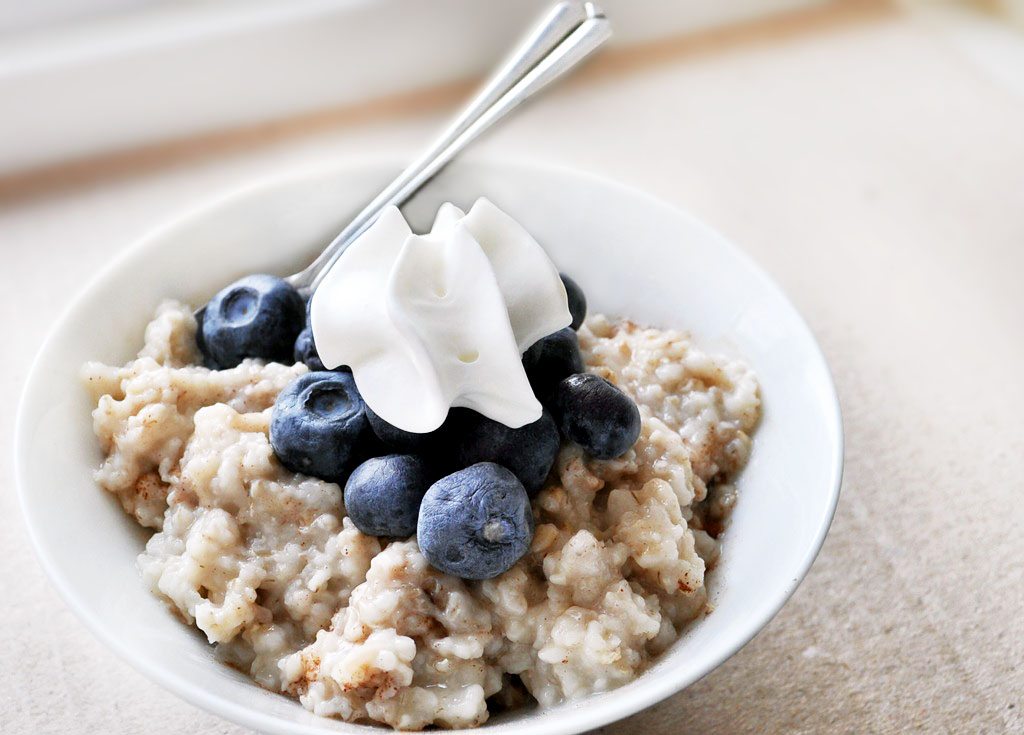 Use with the popular Voluminous Oatmeal Trick.