I'm away from my computer today, but I have a lovely little guest post for ya!
Vegan Greek Yogurt with Probiotics
You might recall my post on Vegan Greek Yogurt.
I told you that it was a pseudo Greek yogurt because it contained no probiotics. Well, the following lovely lady modified my recipe for some real vegan Greek yogurt:
Hello, chocolate-covered readers! I'm Meg, and I write a blog called the Gluten-Free Ginger (K edit: blog url is no longer active). I am so honored to have a guest spot on Katie's blog! Since being diagnosed with celiac disease and other food allergies, I've played with my diet a lot to find what works for me. I now eat a mostly vegan diet with very little excess sugar.
This is why I love Katie's recipes–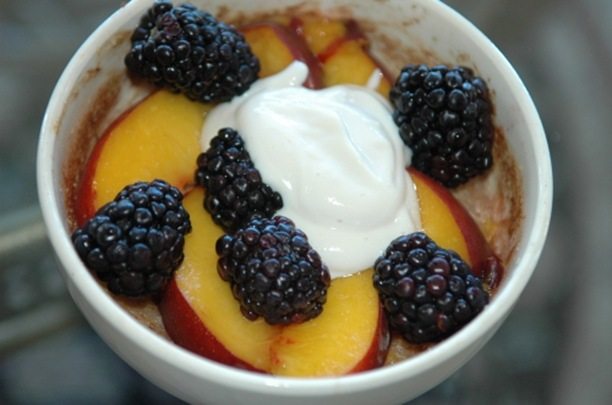 They're simple, delicious, and most have little or no sugar, like whipped cream in a bowl , a favorite topper for my breakfast porridge.
Lately I've been branching out a bit- all the summer fruit has me inspired!
Speaking of vegan whipped cream…
Katie recently posted about Greek yogurt, and the high demand for a vegan substitute. When I began cutting out dairy, greek yogurt was the last holdout for me-even after cheese! I tried goat yogurt too, but no-go. I feel 100% better without dairy, but I definitely still miss the taste , not to mention the convenience of a quick and healthy breakfast, that come from yogurt.
I've tried several brands of soy yogurt, and coconut yogurt as well- all were too sweet and not very pleasant, texture-wise, in my opinion. I did find one unsweetened brand that I enjoyed for a while, but, much like the others, it has a very long list of ingredients…which generally translates to not-so tummy friendly.
Well, I've been making a lot of Vegan Whipped Cream lately, eating it more or less the way I would yogurt. One day, I got the idea to stir in my daily probiotic capsule. Why not? But then I had an even better idea. If I added some fruit, or something with sugar, would it ferment like yogurt? It was worth a shot. With homemade "Smashberry" Jam
I had some berries that I had boiled, left over from the day before, when I had a serious craving for an english muffin with smashberry jam.I stirred the jam and the contents of one probiotic capsule into the blended tofu and left it in the refrigerator overnight.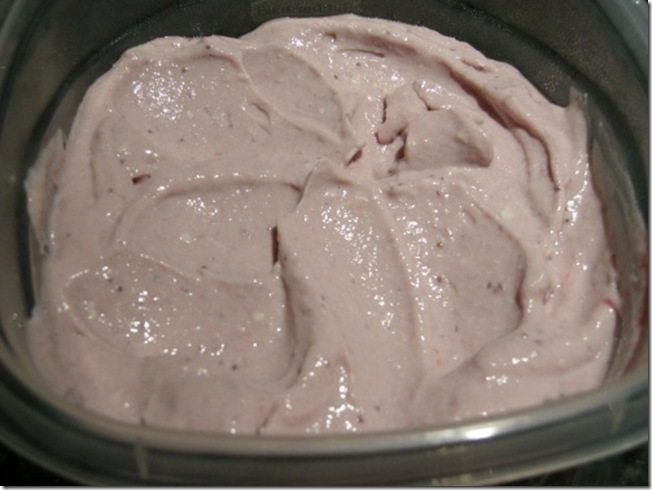 The next morning I was amazed to discover that not only had the Vegan Greek Yogurt thickened, but it actually tasted tangy, like yogurt! The tang wasn't super strong, but I bet if you left it for longer, it might be!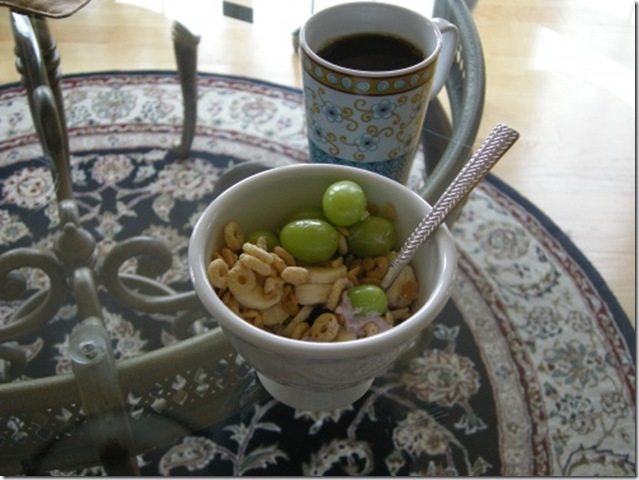 So of course, for breakfast that day I enjoyed a yogurt-y bowl with some gluten free cereal and fruit.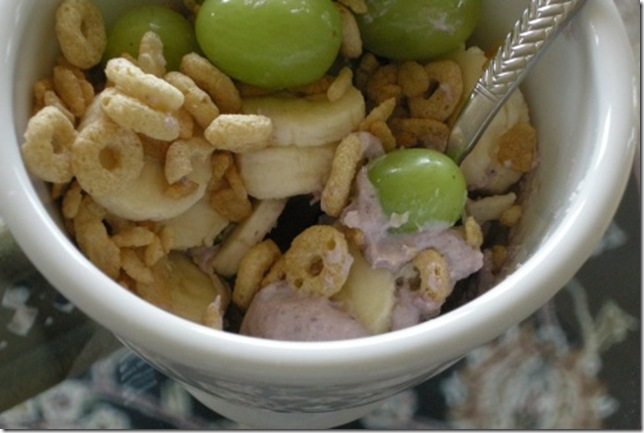 Oh, how I've missed yogurt bowls!!
My next plan is to try freezing the yogurt, or putting it in an ice cream maker for some dairy-free (and sugar free) fro-yo. Try it, let me know how it works for you!