No, don't worry. I'll never, ever abandon my chocolate!
Remember the review of my vegan dinner at Angelica Kitchen?
Remember how I told you it would've been sacrilegious to leave such a delish restaurant without ordering a to-go dessert? Well, say hello to my chosen dessert: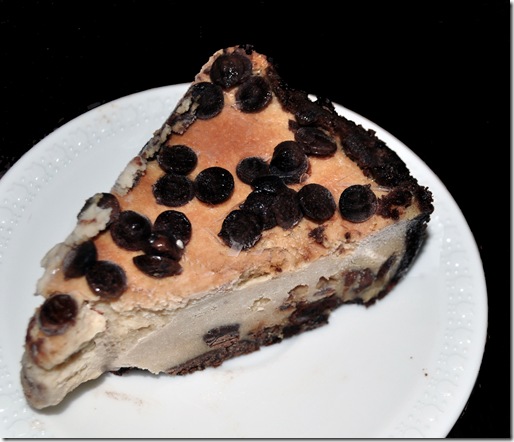 Sadly, it looks better than it tasted. And actually, the carob wasn't to blame. I liked the carob chips! The cheesecake part, on the other hand, was just okay and not cheese-y at all.  I ended up not eating much of it. Oh well; not everything can be a winner.