An frosted homemade watermelon smoothie – the perfect way to cool off in the summer heat!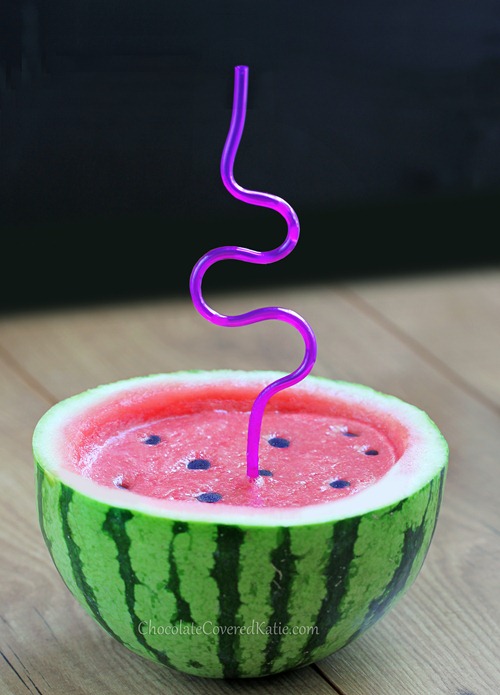 I often played hostess for summer parties and gatherings as a teenager, because my family had a giant pool in the backyard that offered an escape from the brutal Texas heat. It was a great location for summer parties or for simply hanging out on weekends. However, since moving away from my childhood home, I no longer have a pool of my own and therefore must find creative new ways of luring friends to visit.
Sadly, the lawn gnomes just don't seem to cut it.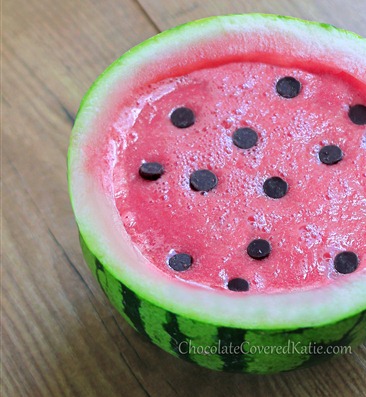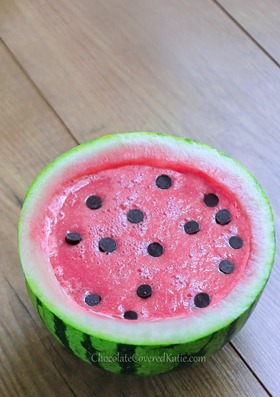 Enter the following watermelon smoothie recipe! With two fresh watermelons, I made fantastic summer smoothies for four of us yesterday afternoon. And instead of glasses, I served the smoothies in the leftover hollowed-out watermelons. Obviously, added chocolate chips for the tops were not optional.
We sat under the sun in the backyard, drinking our frosty watermelon smoothies and admiring the lawn gnomes. Okay, not really. Really, we drank our watermelon smoothie indoors, as it was much too hot to stay outside…
Also, lawn gnomes are boring.
Poor lawn gnomes.
Watermelon Smoothie Recipe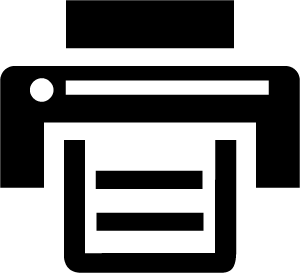 Print This Recipe
[mrp_rating_result show_count="false" show_rich_snippets="false"]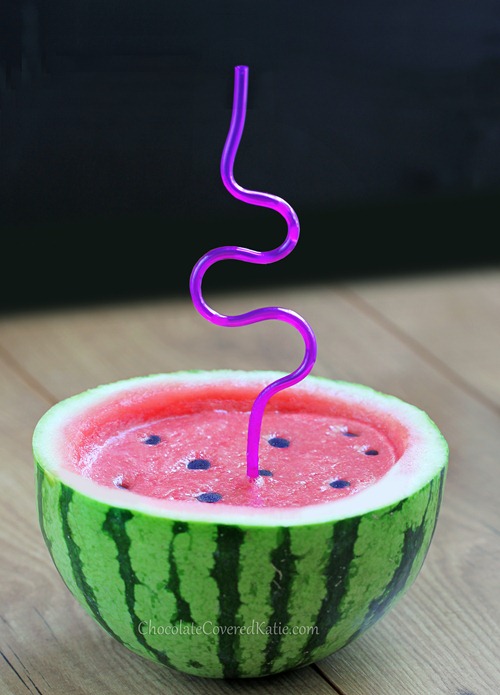 Ingredients
3 cups frozen watermelon (480g)
1/3 cup milk of choice (80g)
pinch pure stevia extract or 1-2 tsp sugar of choice
chocolate chips, optional for garnish
full watermelon rind, for serving if desired
Instructions
Watermelon Smoothie Recipe: Using a large knife, cut watermelon in half. Scoop out all of the fruit with a large spoon and freeze the 3 cups of watermelon for this recipe. Reserve the hollow watermelon halves. Once the watermelon is frozen, blend with the milk and sweetener until smooth. Pour watermelon drink into the reserved watermelon or into glasses. Garnish with chocolate chips if desired.