Some superheroes battle villains.
Others fight injustice.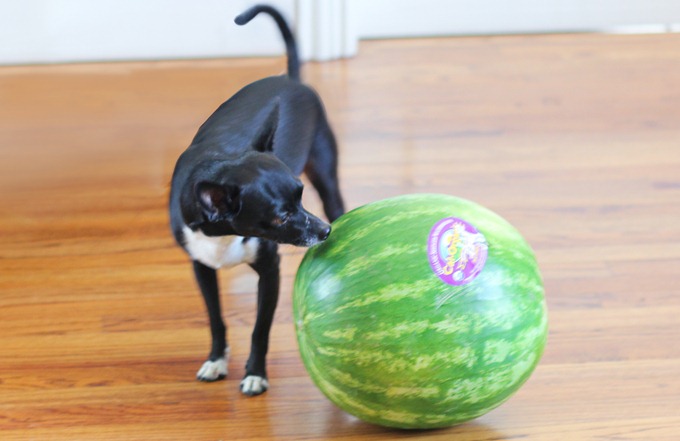 Batman protects the world from dangerous watermelons.
Whatever would we do without him?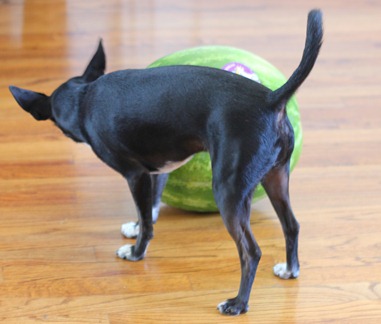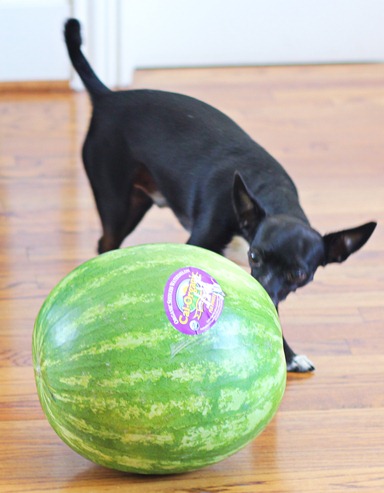 The watermelon was sitting on the kitchen counter when Batman came in and suddenly began barking like crazy. He was absolutely beside himself and just would not stop, so I put the watermelon down on the floor to show him it wasn't a threat.
Batman obviously disagreed with me, as he proceeded to suspiciously prod the fruit with his nose, growling and barking for a good five minutes before finally giving up. Then he fell asleep.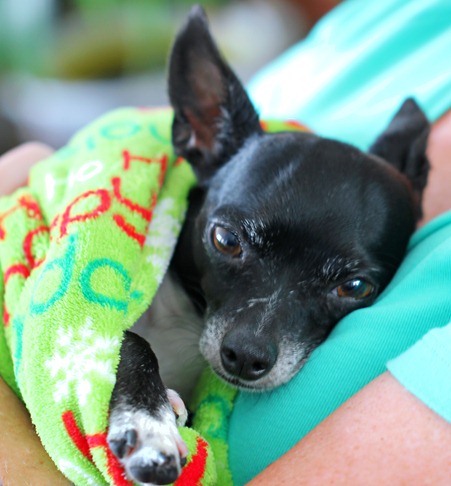 All in a day's work for a superhero.