Oh yes, that's right. It's:
Hug a Fruit Month!!!!
So let the kiwi kissing, apple adoring, and lemon loving begin!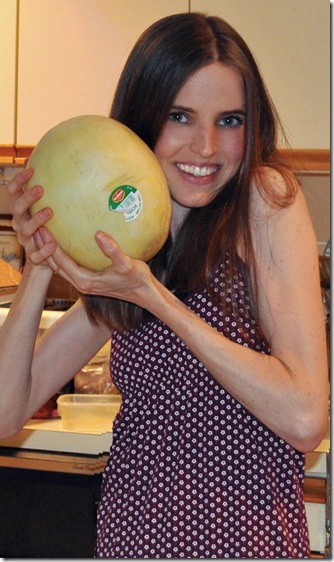 Me? I love me some honeydew. The fruit, itself, is delish. However, the photo is a bit bland for my tastes…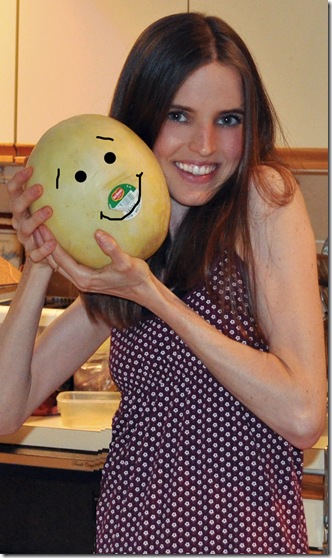 That's better, don'tcha think?
Find some yummy fruit, and hug away! Then I'll include your photos in the "Hug a Fruit" post at the end of July. (If you don't have a blog, you can send a photo in an email.) Camera shy? Whip up a favorite dish featuring fruit (or try a new fruity recipe), and photograph that instead.
If you need inspiration:
Here's an extensive alphabetical list of tons of fruits.
Now go make out with your mangoes ASAP!