As a kid, did you ever play Where in the World is Carmen Sandiego?  My sister owned at that computer game.  But even she would've had a hard time guessing that the following photos are of Texas.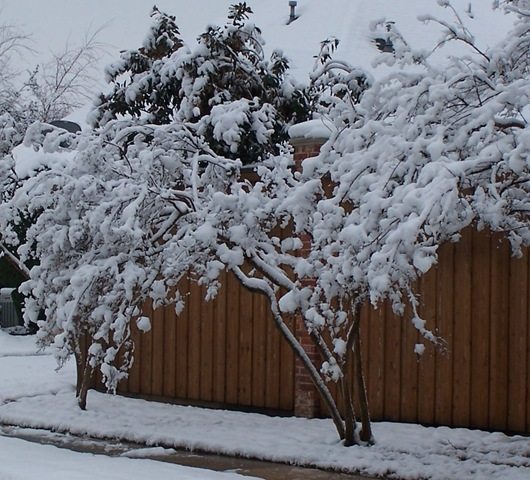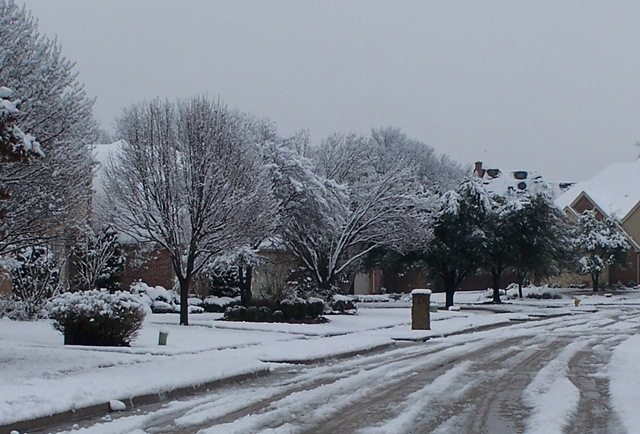 Apparently, we got 12.4 inches of snow (a record for us).  That probably sounds like nothing to you northerners; but come on people, this isn't Boston!
Call me crazy, but I've always wanted to run in the snow… just to see what it feels like.
So, complete with Thorlos running socks and no expectations, that's exactly what I did.
Verdict?  It was fun!!  I wasn't able to run anywhere near as fast as usual, and speedwork was definitely out of the question, but running through the thick snow (maybe 3-4 inches on the sidewalks) presented just as much of a challenging workout; it was kind of like running through sand.  I'd worried about my feet staying dry, but the Thorlos really did a good job.  And the scenery was amazing.
Immediately upon my return, I fell down into the snow, ipod and all, and made an angel.  Then I just lay there for a couple of minutes, with a huge smile.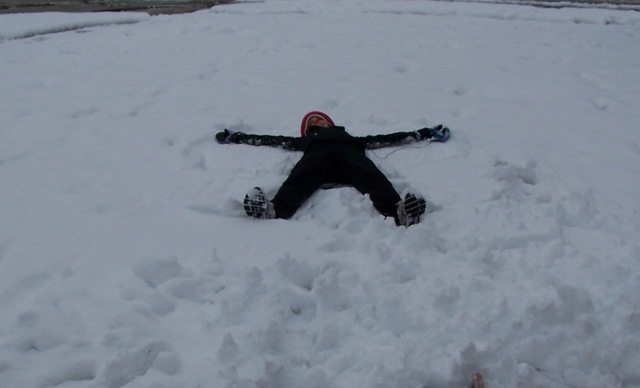 It was so peaceful.  I could've stayed longer, but I was getting kinda wet.
(Below, getting up from angel-making.  The abominable snowman CCK!)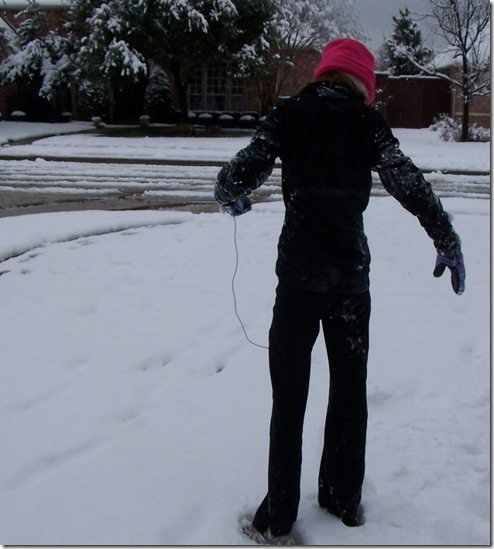 (Like my funny pink hat?  Yes I did indeed run in it.  Comfort over beauty!) Besides, breakfast was calling me, in all its melted-banana-trick glory: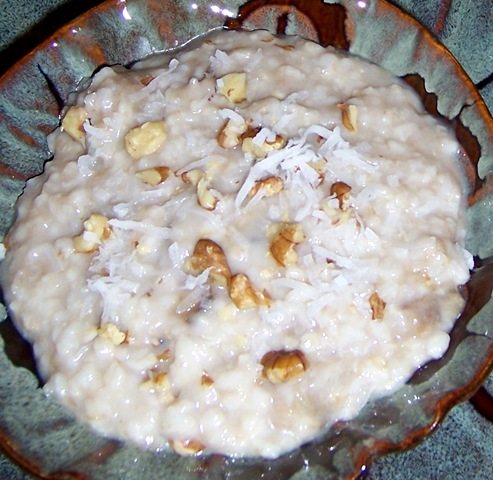 The famous Banana Brulee Oatmeal. 🙂
(I also added just a few coconut shavings; I don't really like them… but they were sitting on the counter, and apparently I hadn't had enough white flakey things for one day!)